14 Nov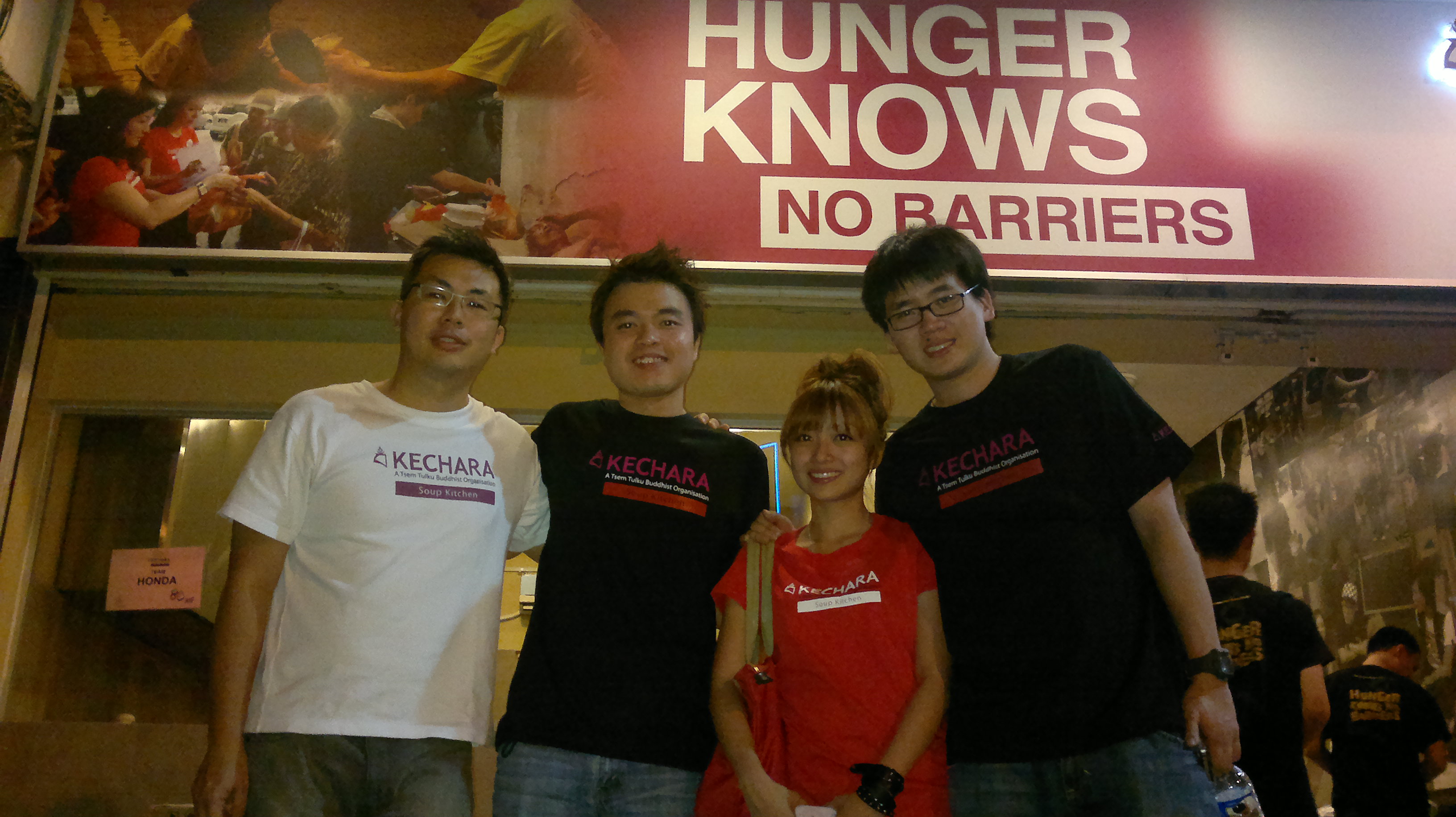 Look! I brought 3 new friends of mine to Kechara Soup Kitchen last Saturday.
Huai Bin, Audrey and Timothy for a KSK run downtown last week. Yes, they are popular bloggers and I brought them because they wanted very much to experience the gritty experience of feeding the homeless and the destitute. As newbies, they filled up forms and got the usual briefing from Kwok Wai, our regular guy at KSK. Their maiden route was the Chow Kit area. I have been but I found out later, it was a different part of Chow Kit. Nevertheless, it was not too dodgy and the area was populated by mostly friendly clients (KSK-speak for the homeless we serve). I was feeling lethargic from lack of sleep but I did my best to be helpful and be good company. Anyway, as expected, we met some interesting street folks and one even had a caved-in skull resulting in a head that looks like it has a huge crater.
At the end, they enjoyed themselves and even said they would definitely come back for more. There are like around 10 routes that KSK manage and each have a different set of clients and experiences. I guess it is adventure to check them out and at the same time benefit them with food and care. It was definitely an experience of a lifetime and not to be missed. Check out Timothy's experience:- http://timothytiah.com/2011/11/13/feeding-the-homeless-on-a-saturday-night/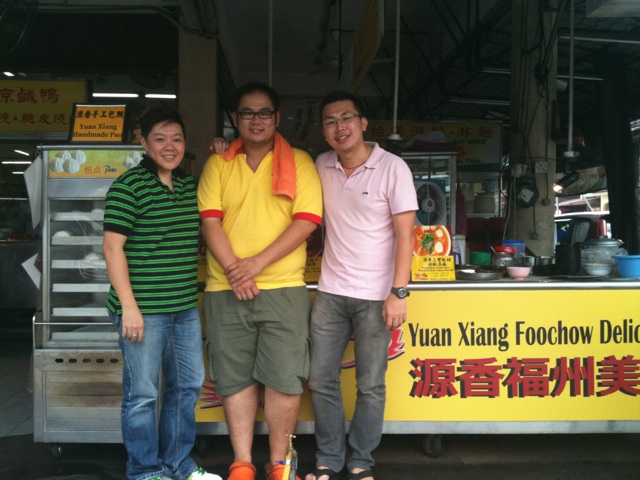 On Sunday, I met up with Fang to have brunch at Fat Allan's hawker stall in OUG. That's us posing like has-been celebrities in front of his stall. He sells yummy Foochow noodles and such along with Paos.
He sure works hard for the money.
Apparently, he starts his day at 4 am and on a good day, he will sell everything by midday. Business is booming especially after he overcame some black magic spell that was alleged cast by another hawker at the restaurant. He had a strange mark around the time when business was bad like he was marked by the unseen. It was so bad that some people who came to the restaurant just didn't notice his stall was open.
Out of desperation, he invited a Tibetan Ruel (protection talisman made by elder monks) and business picked up. He noticed when the spell was in full effect, the business of one of the hawker stalls went up and when he held onto the talisman, the business nose-dived. He suspects that is the perpetrator of the spell. Anyway, whatever it is, he is doing well and protected. Tibetan Talismans are very efficacious.