19 Dec
Li Kim and I flew to New Delhi from Kathmandu via Kingfisher Airlines. It was a pleasant flight as you can see the airport is state-of-the-art unlike the crummy Third World charm of the Kathmandu airport. I love the Mudra hand gestures the form the facade of the immigration hall. I think the same gestures are used in Indian classical dance and also by Buddhist deities.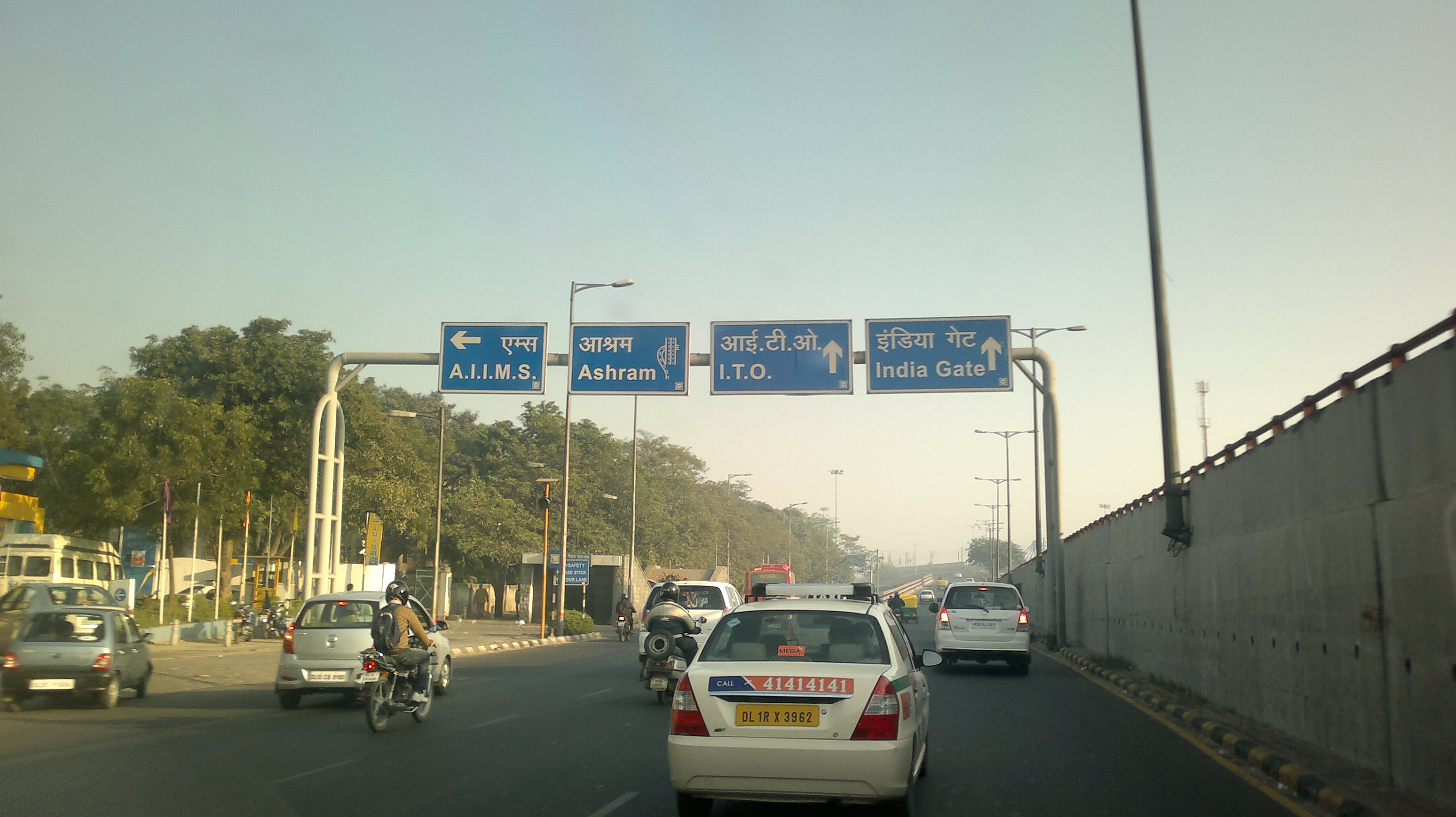 I came to India expected dirty streets choked with bicycles, cars, Tuk-tuks and poverty. To my surprise, it was carpeted with sweeping highways, trees and well, urban smog. Not much poverty in sight and lots of luxury cars. Perhaps, we didn't go to to suburban areas where there would be urban poor.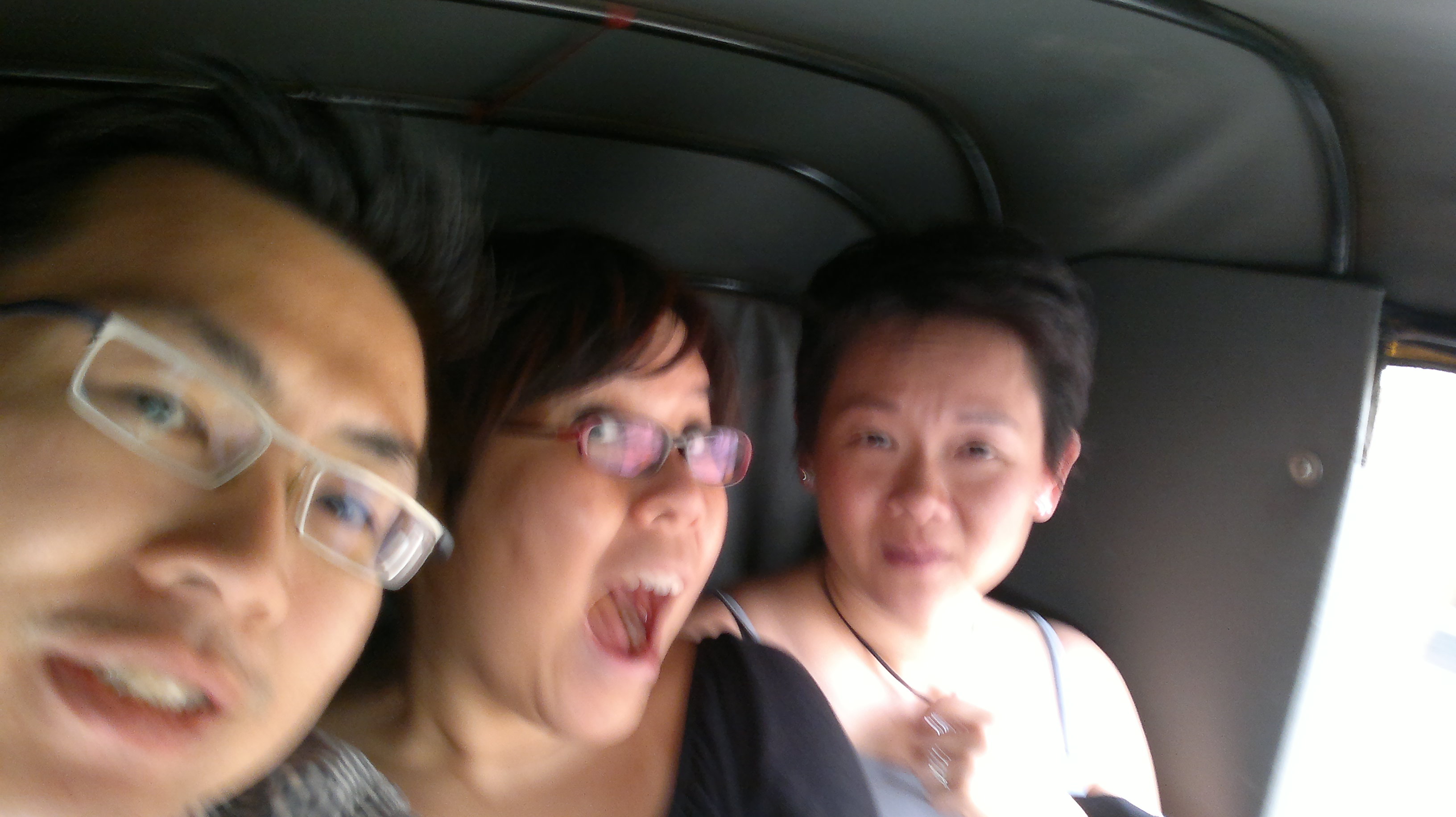 Well, its me, Jamie Khoo and Li Kim here sitting in a tuk-tuk. This is not a ride you want to take in the middle of the night because the chilly air and smog gives an excellent facial massage you don't want to receive. Needless to say, Li Kim refuses to take the tuk-tuk again after this experience.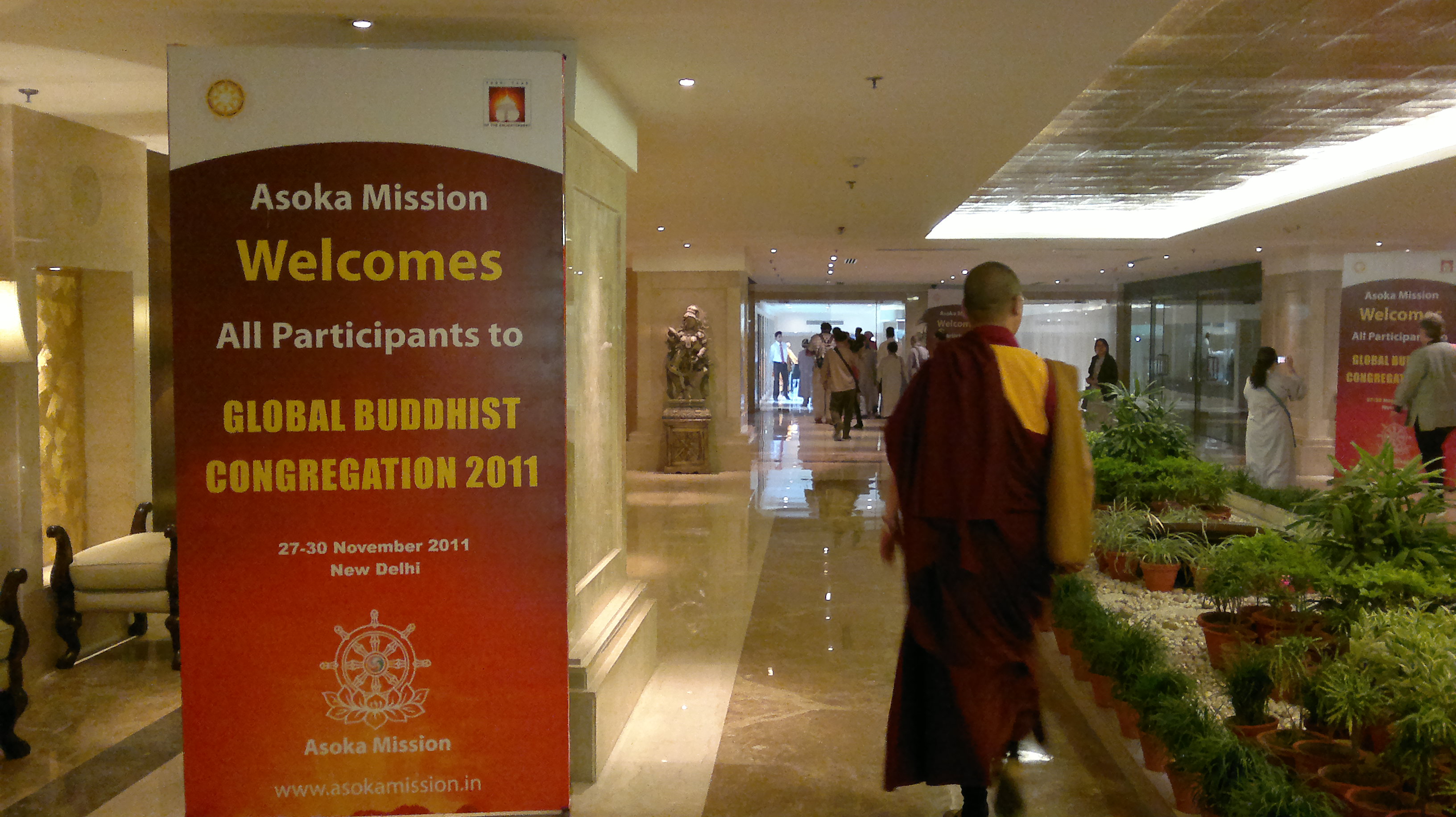 The nice little welcoming banners welcome the saffron robed and the lay participants as well to the Buddhist Congregation. It was not very organized because, we just couldn't pay our fees as observers and they just refused to take our money. Li Kim tried to pay every day but they just refused. Well, no problem! We can use the extra money to pay for the hotel stay.
Believe it or not, India still have these beautiful vintage taxis. I saw one at the Ashok Hotel, the venue of the Buddhist Congregation and I had to snap a picture.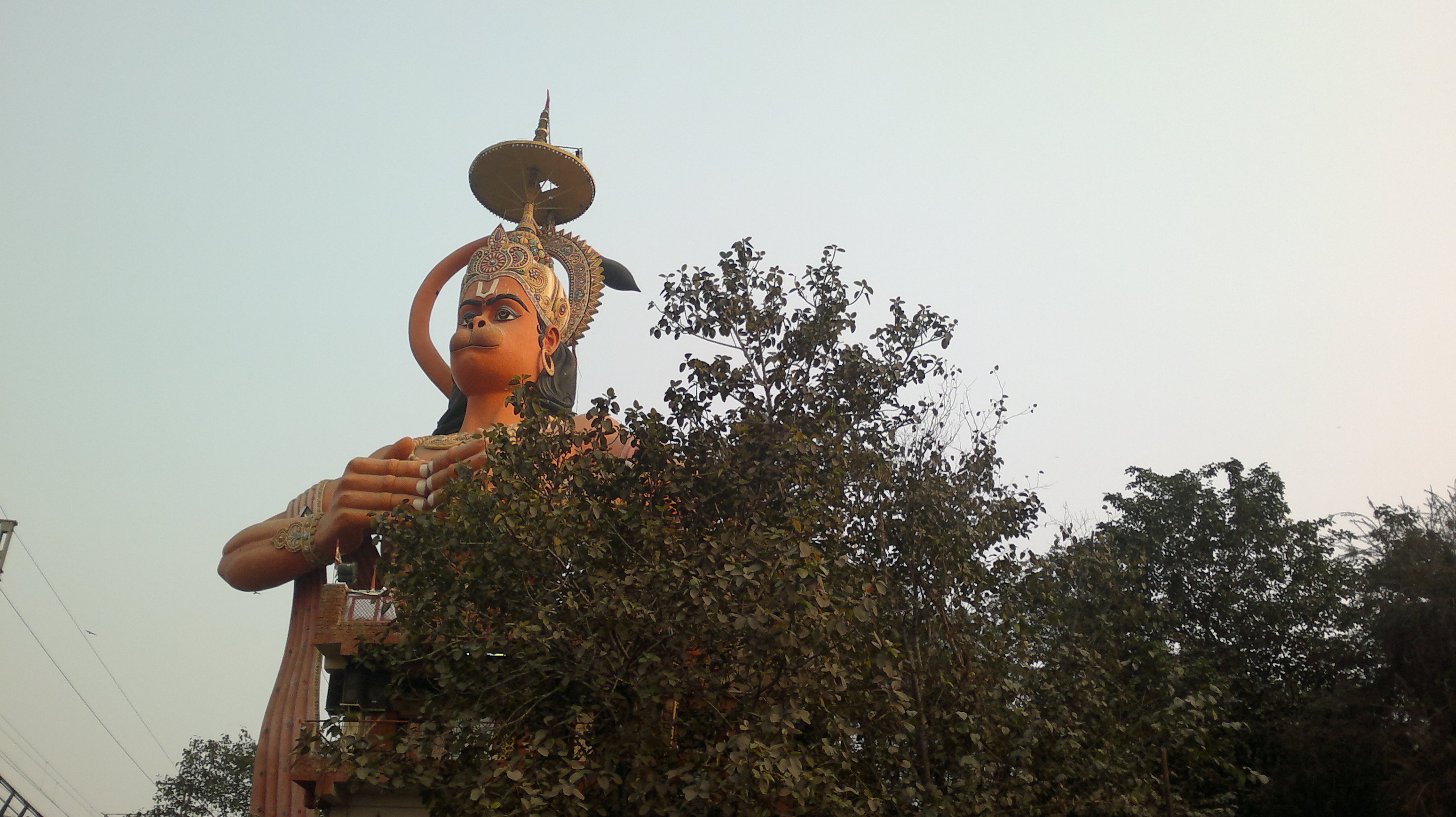 This is a huge iconic statue of Hanuman, the Monkey God of the Hindu epic, Ramayana. I love it! This is smack right in the middle of Delhi. We were just passing by in a little taxi when I snapped this picture. Wished I could have gotten a better shot but this one is not too bad.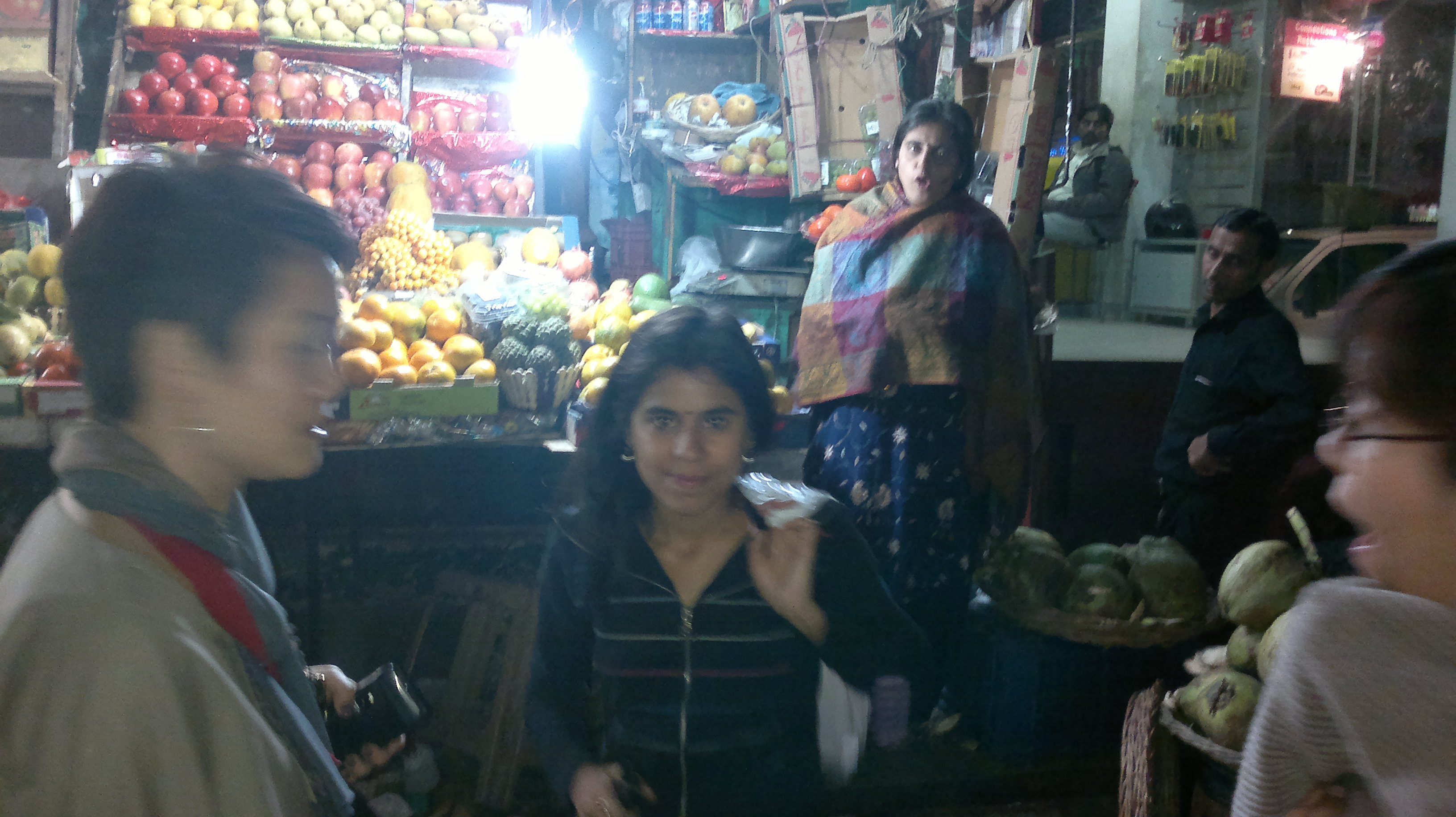 While we were in Delhi, we met up with our Pilgrim Bookstore owner and princess, Elizabeth. She took us through narrow streets full of people, fruit sellers and peddlers. It was a nice a Indian street experience.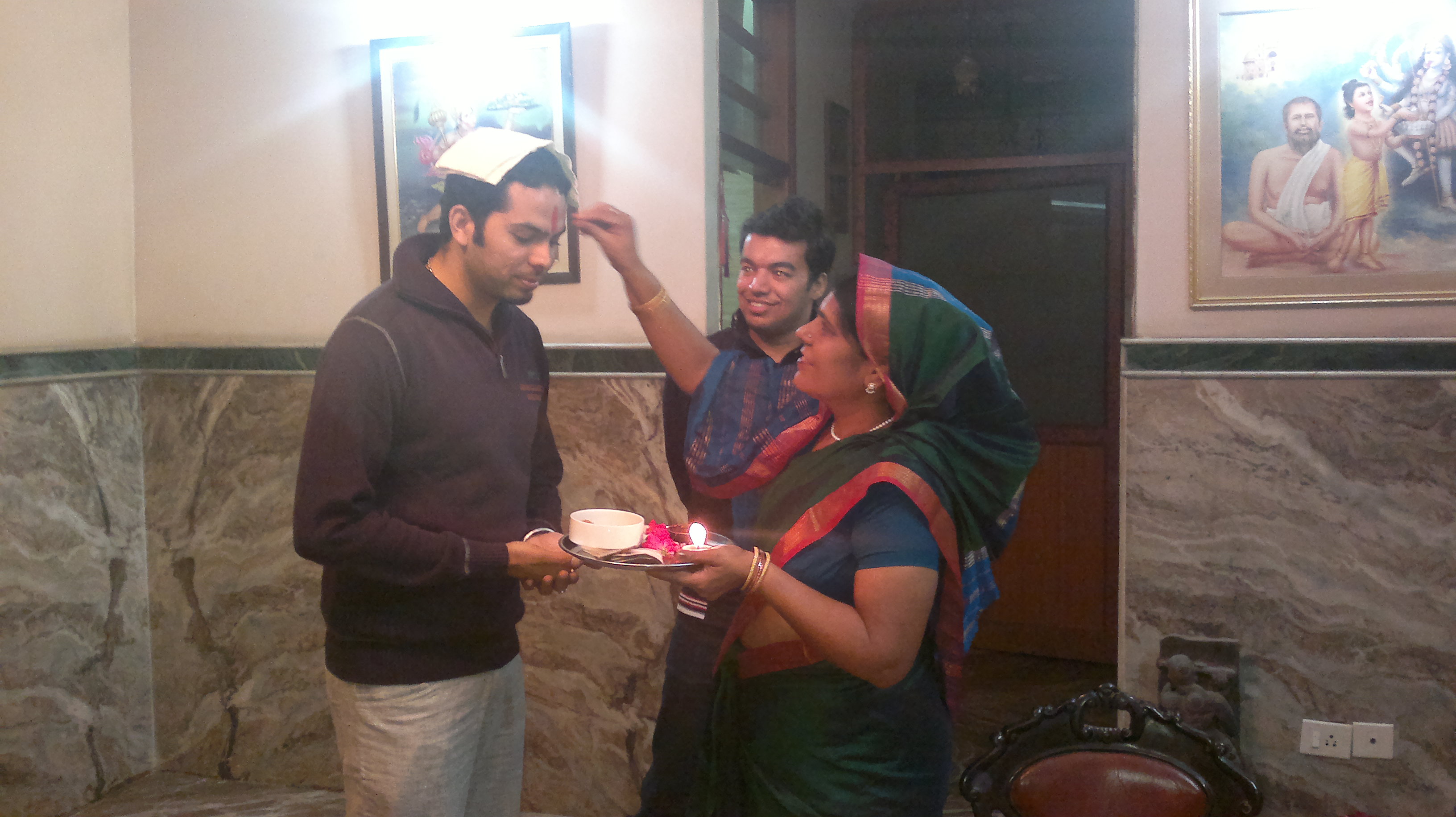 At Elizabeth's home, we had dinner and coincidentally it was Bimal's birthday. Bimal's is Elizabeth's husband and he is studying cinematography or something here in Delhi. Here, he is given a Tikka from Elizabeth's mum (in beautiful Sari) as part of a birthday pooja. Its was nice to witness this first hand.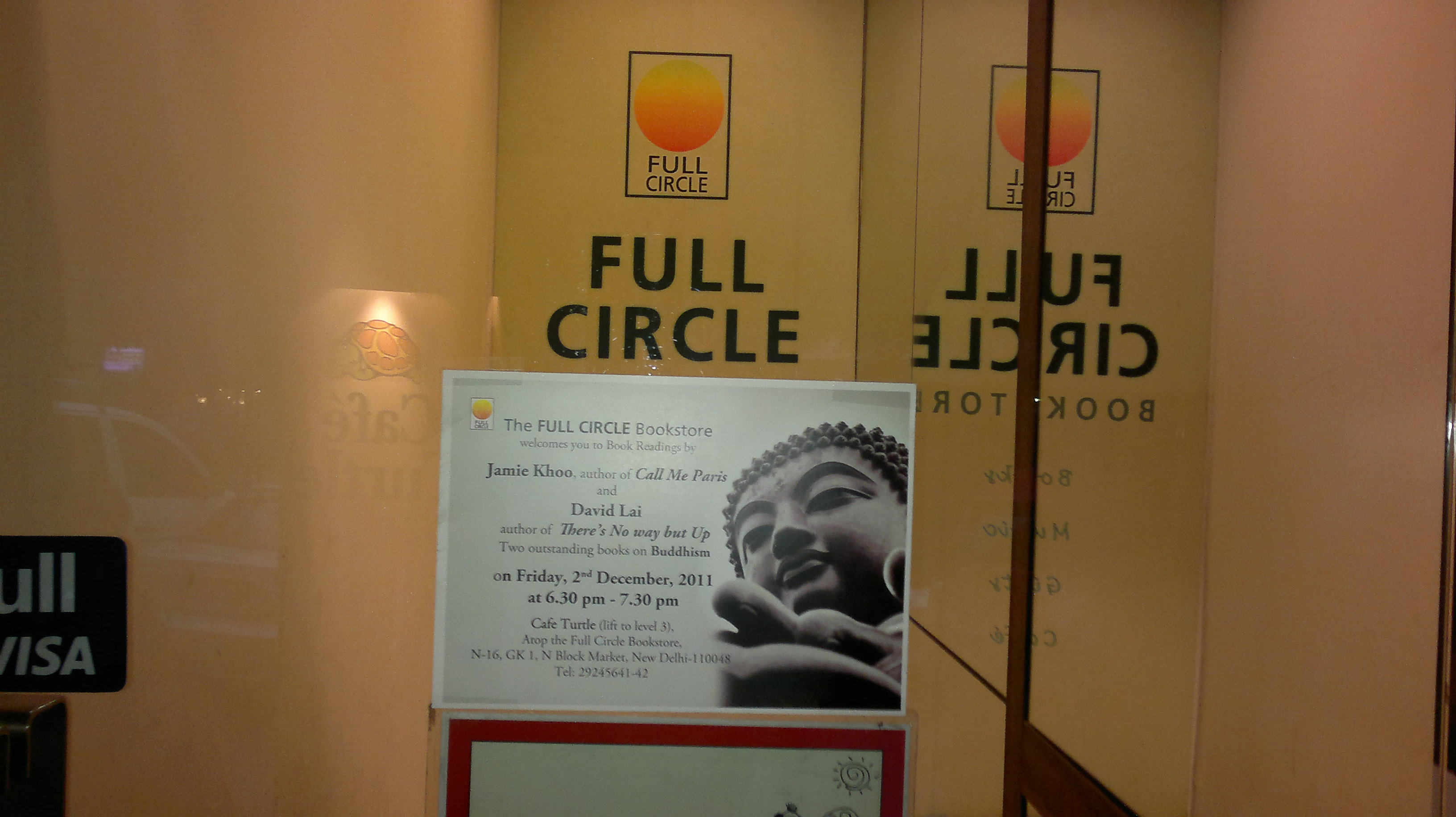 After the Buddhist Congregation was over, we stayed back in Delhi for a book reading at Cafe Turtle, which is above Full Circle Bookstore. They printed these neat little postcard invitations. The book reading was not too bad although there were less than 10 people attending. It was our first attempt in India and hopefully more to come.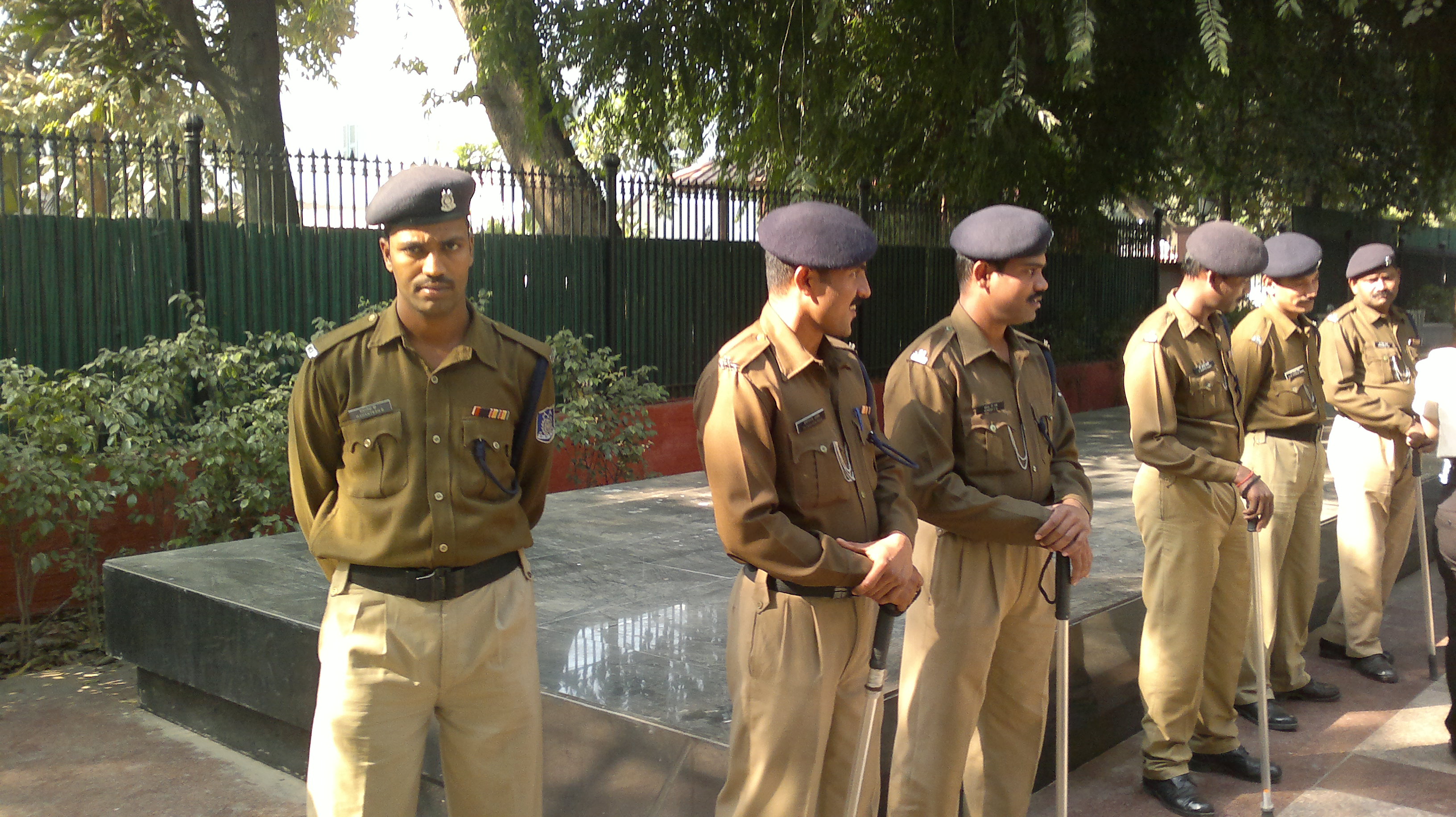 On the last day of the Buddhist Congregation, there were morning all faith prayer gathering in Gandhi Smirti, which is the last residence of Mahatma Gandhi before he was assassinated. These guards were present amidst tighter security because His Holiness the Dalai Lama was attending the gathering. The place was beautifully maintained and there was this atmosphere of calm and peace pervading the place.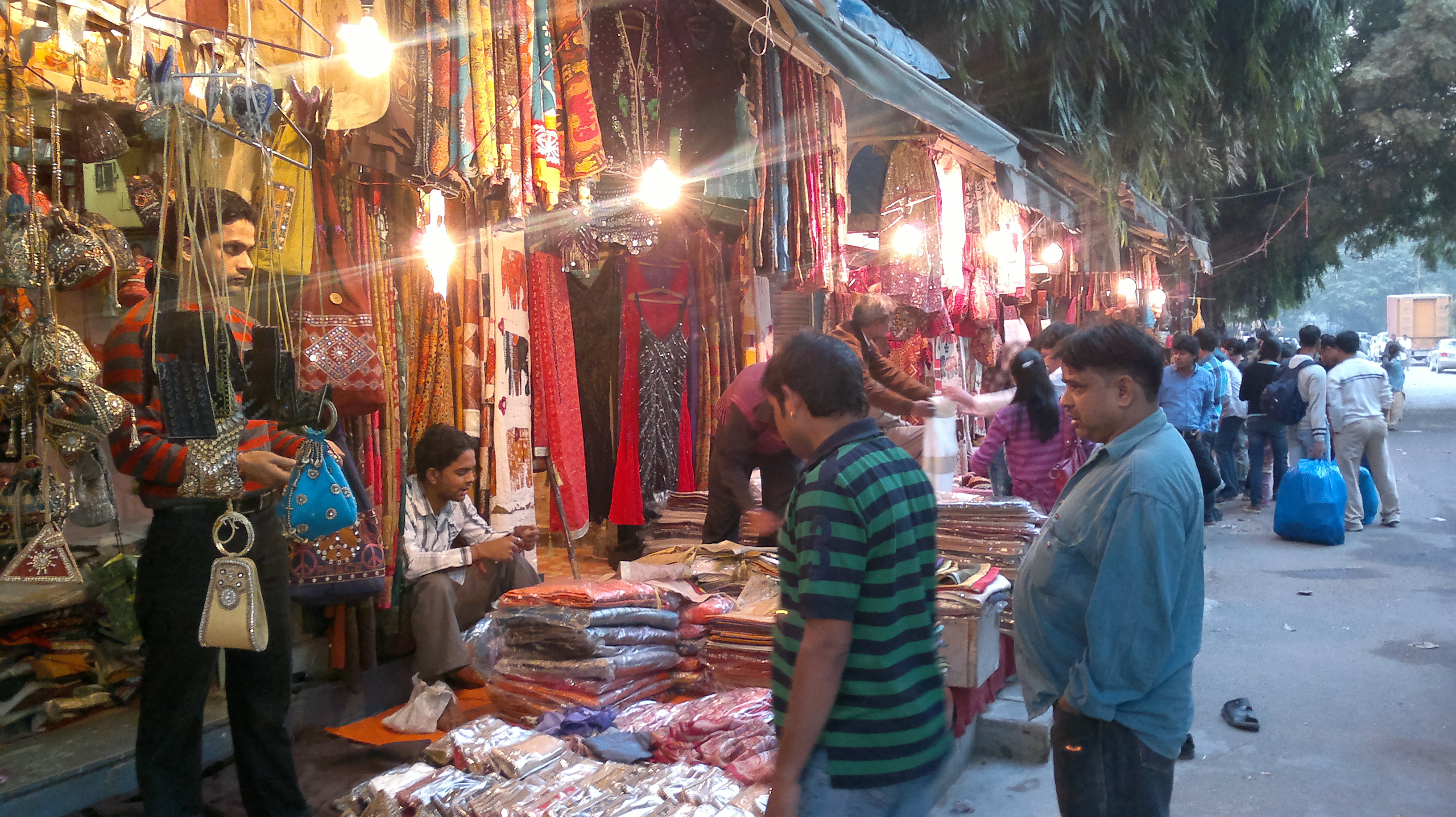 A shopping stroll to the back street of Janpath market reveals a cacophony of colours and fabrics. It was a neat shopping experience although I didn't buy anything here. The actual Janpath market was closed because of a strike but this street market was still opened. Of course, the bright pink and turquoise throw-over rugs proved to be irresistible buys for Jamie Khoo. She bought 2.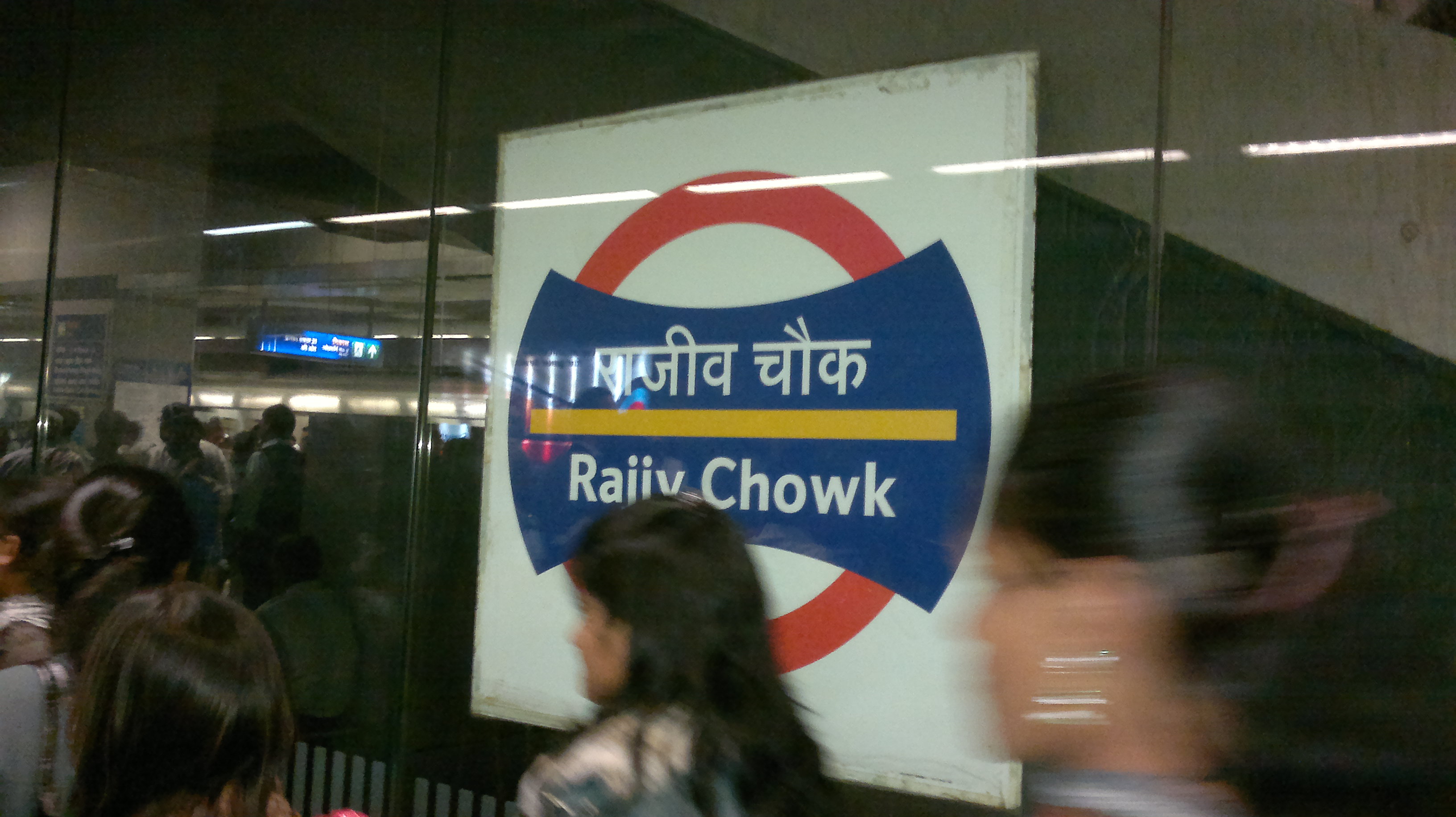 The shopping trip that day was the last for us at Delhi and we tried to be adventurous and took the Delhi subway train. Fortunately, it was cold so strange odors were minimal in this packed station. Women had their own reserved carriages, probably as a preventative measure against public fondling. Thus, we come to the end of our Indian journey. We leave India with stomachs full of paneer,  lots of colorful memories and suitcases full of clothes seeped with Indian odors.