1 Mar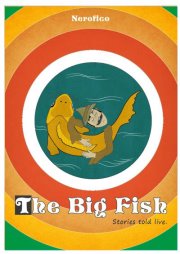 I was invited to this The Big Fish event last month but I couldn't make it. That was just too bad.
I heard it was a lot of fun! It was an event where people just took the mic and told stories live while following a very simple theme. I found out too late as I had already made plans for the evening but Sharon, Susan and Jamie Khoo went. They loved it and loud mouth Jamie wanted to seize the mic and told her story of course. I wanted to be there but never mind. Let's see how things would go for the next month. The next Big Fish came up few days ago without much fanfare. This time, everybody was busy but I could make it this time. It was decided that I would go with our (as in KMP's) German intern, Tina. So, off we went and pulled up to a fancy Jazz bar and restaurant called Nero Fico.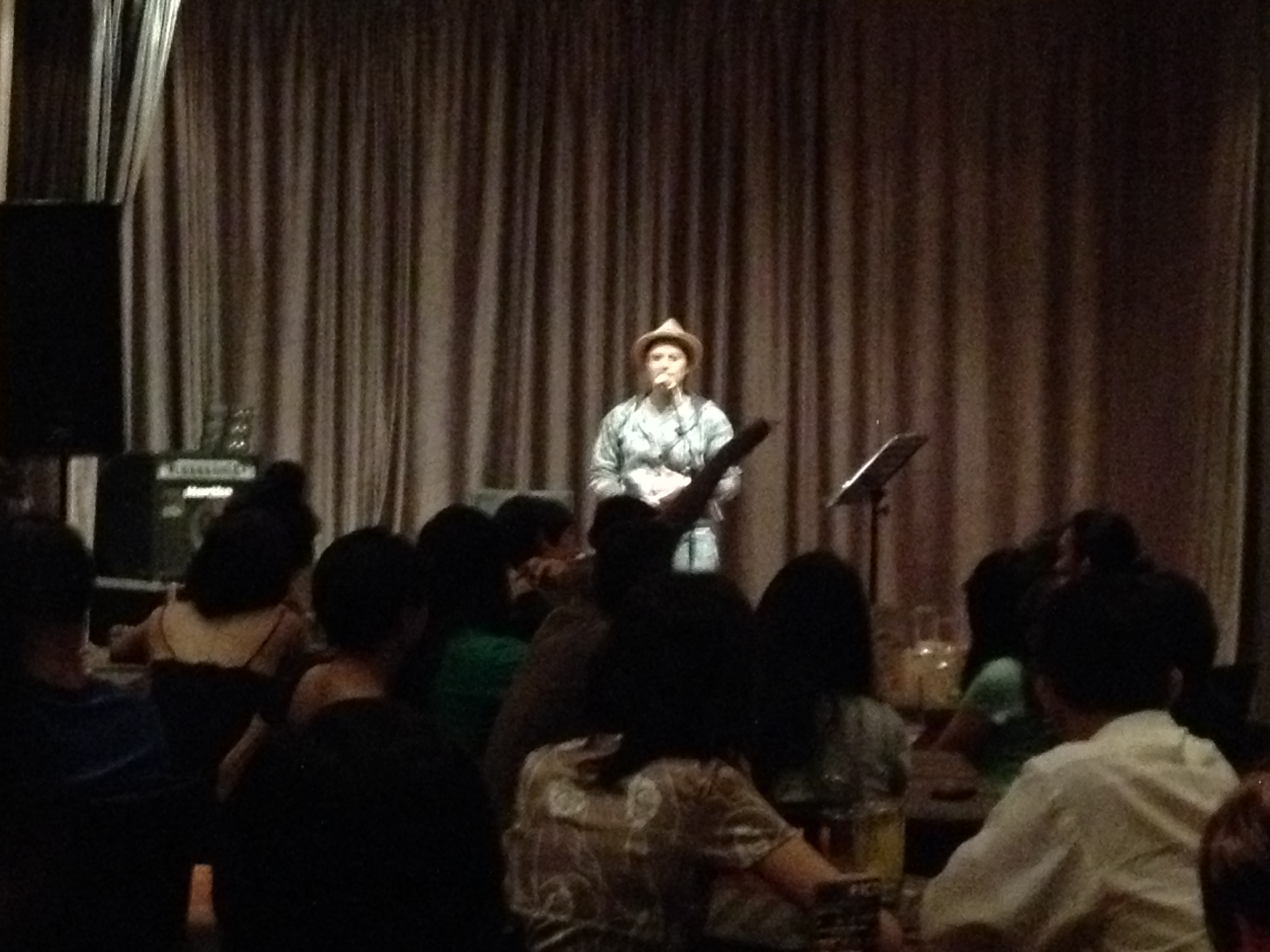 We went in and sat by a bar table and ordered beers for both Tina and myself as if it was the coolest thing to do. We waited in anticipation and it wasn't long before Elaine Foster appeared with a showbiz hat. I don't really know what that round hat is called but it kinda reminded me of the hats that tap dancers would wear in old films. She gave a rundown of the story tellers and introduced us to what the show was all about. Interestingly, she started a little story-telling game to get the crowd going. She started with a line and each table had to contribute the subsequent turn of the story while alternating between "Fortunately…"  and "Unfortunately…" It was a neat game and fortunately, the crowd was pretty obliging. Not your typical Malaysian crowd that's mute and terrified when singled out to say something off-the-cuff.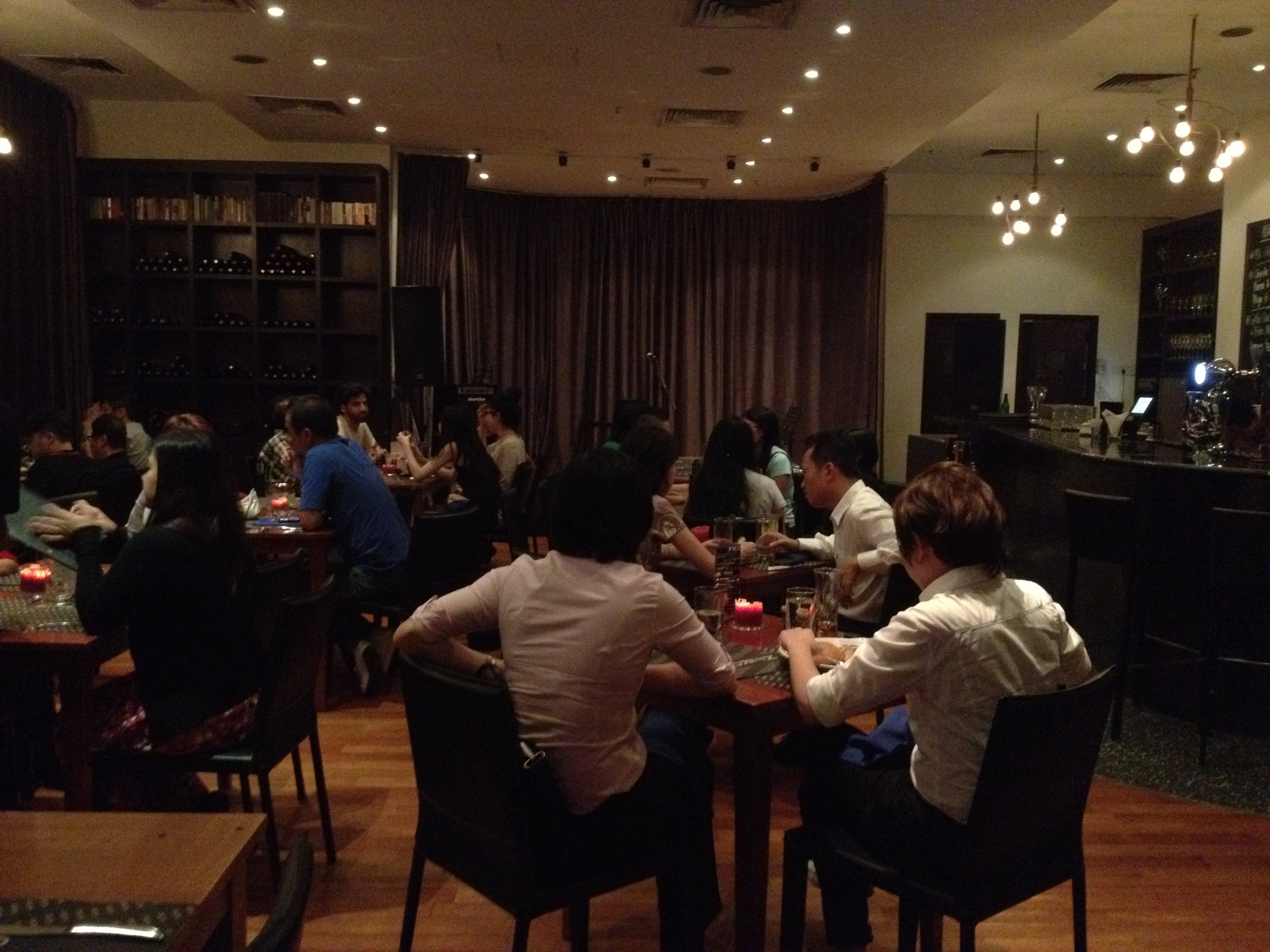 I must say a few of the stories were delivered in a very lively theatrical manner. Some spoke well but the story itself was something else. Who would wanna hear about fish and how to rear them? Well, there must be someone in the crowd that enjoyed the story. I was not paying attention. Sorry! My favorite was this story about Whitney Houston. She gave a long drawn out explanation of how she couldn't understand why people cried when Pop icons died. So, she build up her story and interspersing it with anecdotes of her life when she first heard of Whitney and how her songs coincided with pivotal moments of her life. Great storyteller. She's a performer, no doubt. Well, she makes a living on performing (I am guessing). So, it kinda explains why she's so good too.
The theme of the night was 'leaping' but I heard a recurring theme of drug abuse. It's neat to hear it first hand from someone who took drugs before. He spoke Malay but his words to my limited memory of the Malay language was fluent and eloquent. He painted his past experience with a rapid fire of words that was poignant and vivid. It was neat that he ended it with a rap and song number with a friend bearing a guitar. Well, that sealed the deal for me. I am coming back and preferably with me taking the mic and telling a story. I am not sure if I could captivate the crowd the way some of them do but why not? I can tell a story. Anybody can.