15 Mar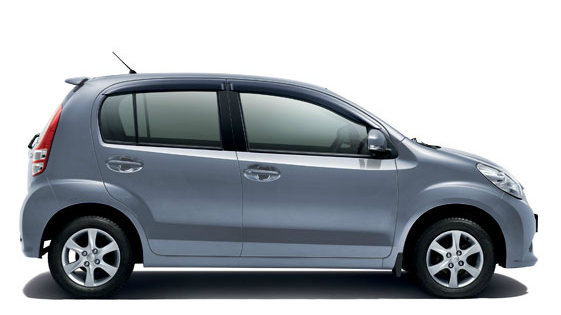 Just got my new car!
I traded in my old Savvy and got the latest "Lagi Best" Myvi. It was a slightly complicated process but it was done fairly quickly. I will leave the boring details out of this. At one point, I wanted just stick with the old car and hope it doesn't explode on me after a string of nasty problems I had with the old car. Well, now that I am driving the new one, I am just glad I went through it as I am having a lot of fun driving this new one! It almost has the refinement of a Japanese mini-car. The refinement level is definitely up a notch compared to the previous model and I love the dazzling speedometer and the dashboard-mounted gear stick. Nice touch! And the stereo and other knobbly things are well placed. I just didn't like the placement of the little cubby hole because of the obstructing gear stick when it is on 'P'.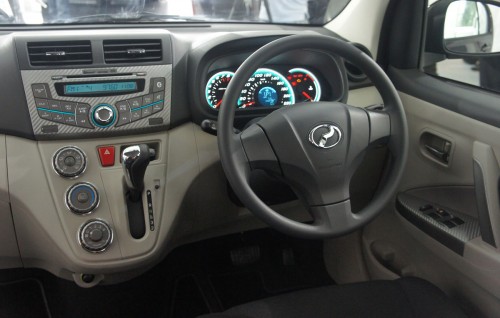 I like the fact that the side-windows are electrically retractable with a touch of a button and the mirrors are of course manipulated by buttons as well. The only thing I didn't like is the middle tray is placed a tad too low. The other thing is that the shopping bag hook on the back of the passenger seat came off just 3 days after I received my car! So much for Japanese-like refinement and quality. On the other hand, the ride and handling is a little too cushiony but not too bad at corners. However, that makes for a rather quiet ride with noises, vibrations and harshness at a minimum.
The car comes with the standard safety features of dual airbags, ABS and immobiliser along with nice glass windows that absorbs a lot of heat (but not all of the heat). The engine is quite a refined 1.3 liter creature that spews out 86 little horses. When the spec sheet says that, I imagine 86 stallions pulling the little car like a high speed carriage from hell. The only problem is that the ropes might get entangled. So much for my imagination. All in all, I love the car and if only I could keep it pristine without a scratch or bump, then it would be perfect. I scratched my last car on the second or third week after I bought it. Some of you might be thinking how could I do that with such a tiny car. Well, you would be amazed with what I could do.
Meanwhile, I am just enjoying getting around in this new set of wheels. I am so loving it.