12 Feb
2012 came by just like that and I have been totally neglecting my little blog here. I am not sure if I still have an audience out there in cyberspace. Perhaps just a few clicks from Facebook and that's it. Last year saw the publications of 2 books, Tales My Lama Told Me, which I had been working on forever!) and Conversations in Love. But I guess, the most memorable experience was to take my dad on a pilgrimage to India to 3 of the holiest sites in the Buddhist world in December 2013.
1. Bodhgaya – Where Buddha sat under a Bodhi Tree and gained full enlightenment.
2. Sarnath, Varanasi – Where Buddha first taught the Dharma on the 4 Noble Truths
3. Kushinagar – The site of where the Buddha entered Mahaparinirvana, which means the Buddha's great passing from this world.
Here are some pictures that I managed to take during the pilgrimage:-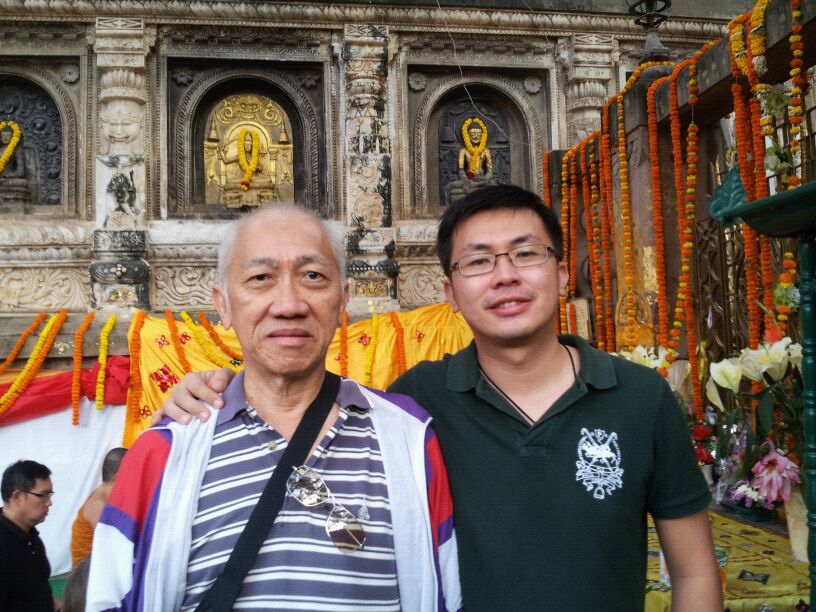 This is my dad and I at the Mahabodhi Stupa with the tree on my left (not seen). The original tree was long uprooted. This is actually grown from a sapling of the descendent of the original tree that the Buddha sat under to conquer himself. Neat huh! I love the Manjushri sculpture seen just above my dad's head.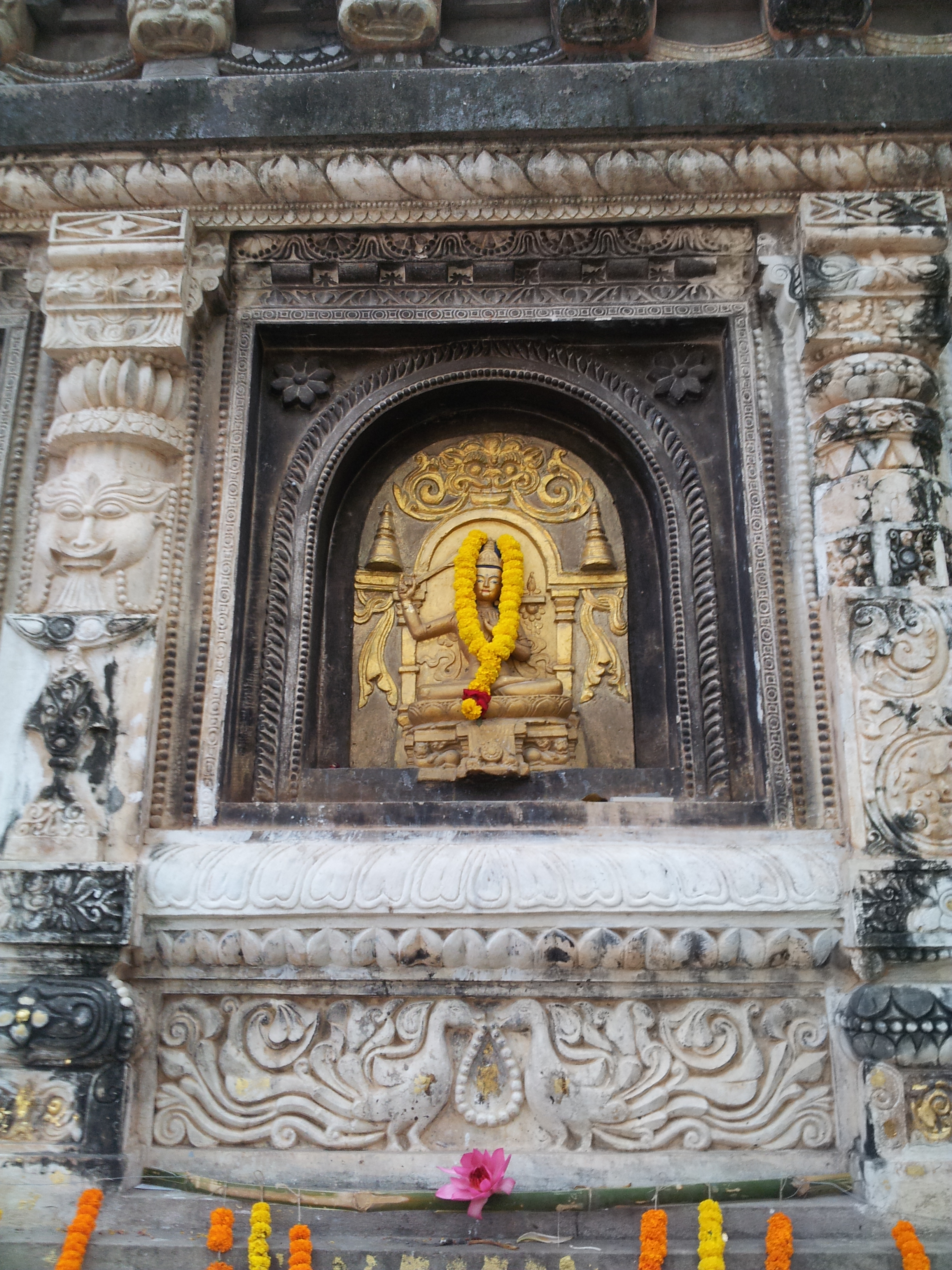 The golden face of Lord Manjushri. Its incredible to see him featured so prominently in India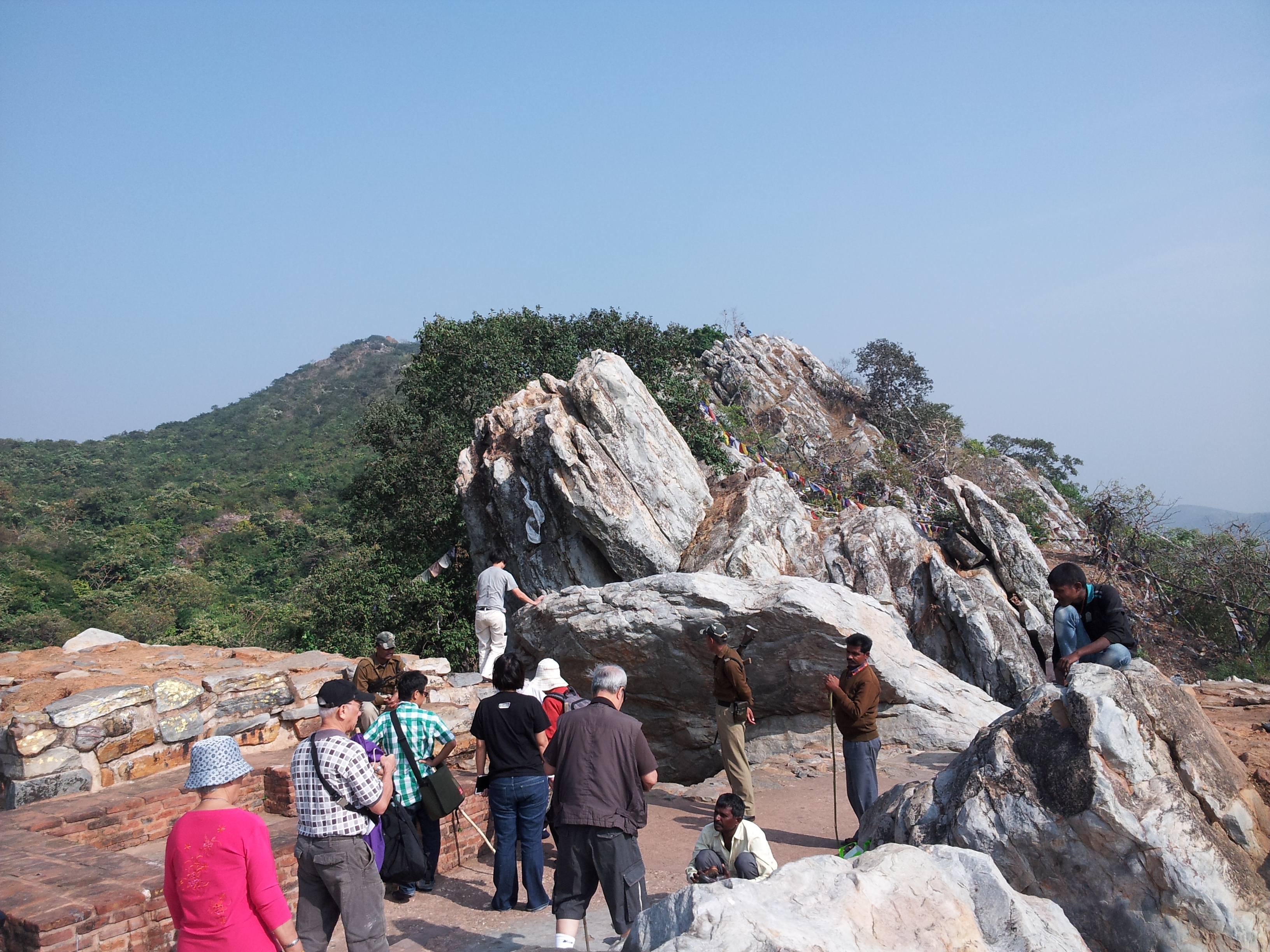 Incredible experience of walking up to Vulture's Peak to re-enact the scene in the Heart Sutra. Felt airy-fairy, light and holy.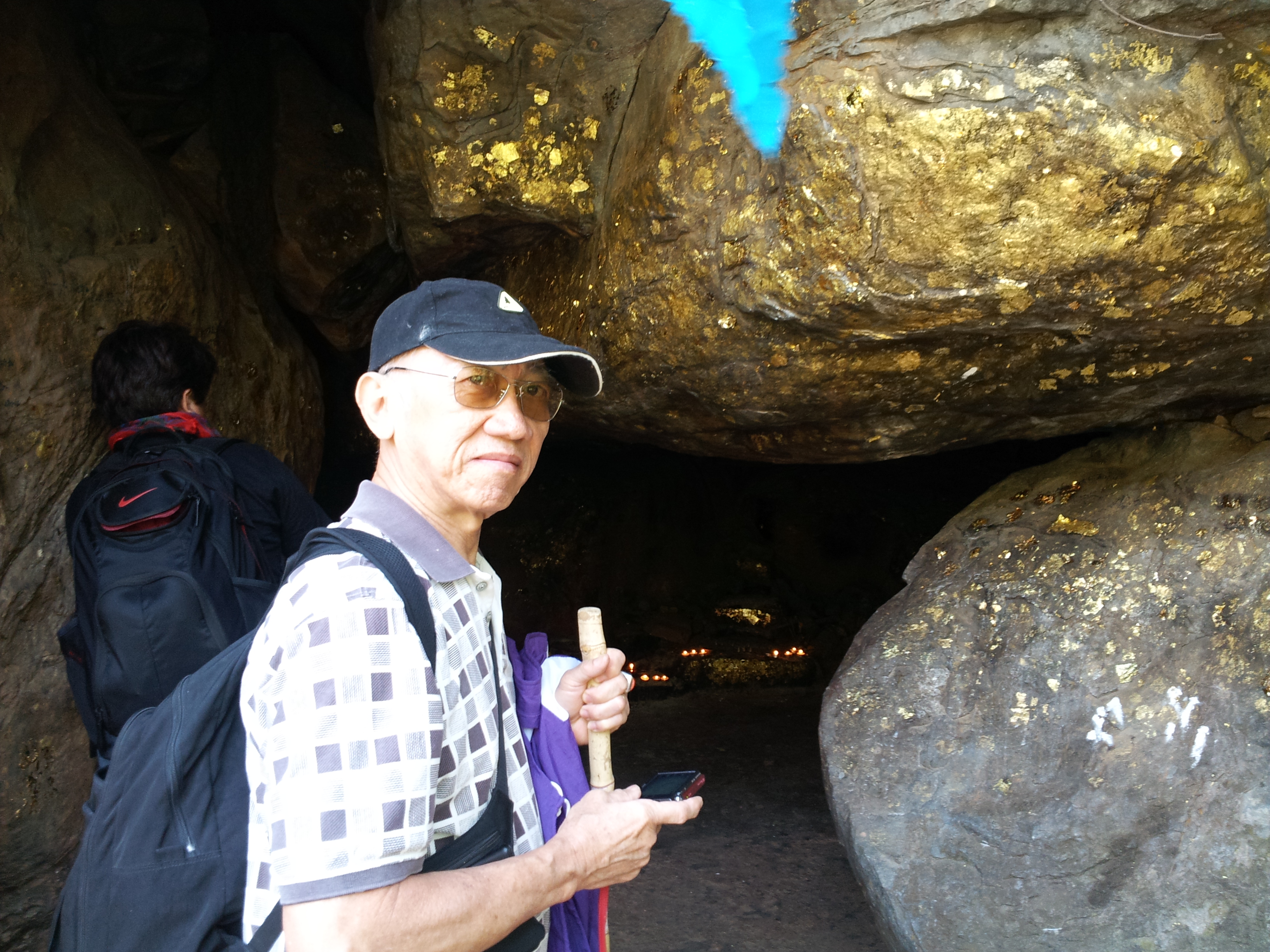 My dad, a mendicant with his walking stick gleaning some blessings from Shariputra's meditational cave.
The ruins of the incredible Nalanda monastery. I imagine walking through the stone paths that was once where the great Pandits like Nagarjuna, Atisha, Chandrakirti, the mahasiddhas and many others shuffled along.
The sombre Mahaparinirvana Temple in Kushinagar houses a very old statue of the reclining Buddha. This temple marks the spot where the Buddha is believed to be where he passed away.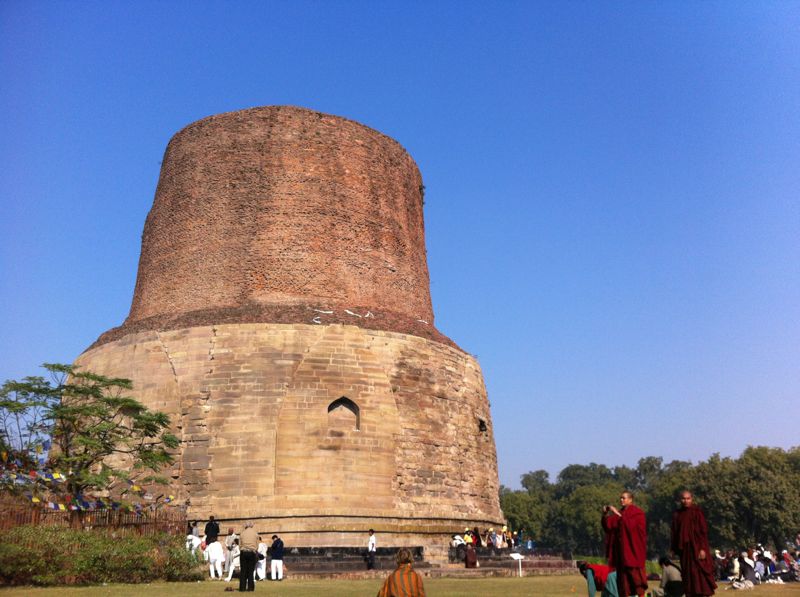 Mammoth Dhamekh Stupa marks the spot in Sarnath park where the Buddha taught the 4 Noble Truths to his ascetic companions. It is also one of the most iconic Buddhist monuments in the world.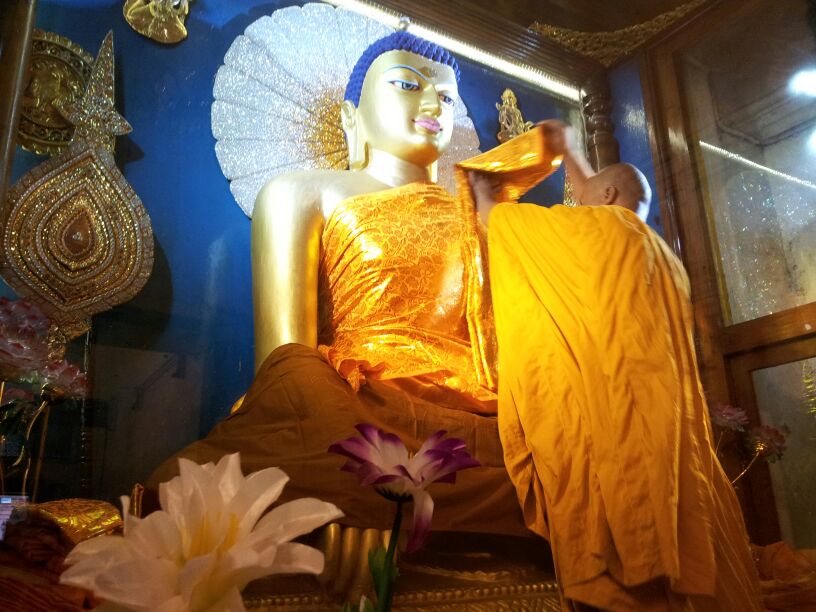 The beautiful Buddha statue in Bodhgaya that is believed to be the oldest in the world and this was commissioned by a woman who literally had seen Lord Buddha. Originally in black stone, the entire statue was layered in gold by the Dalai Lama.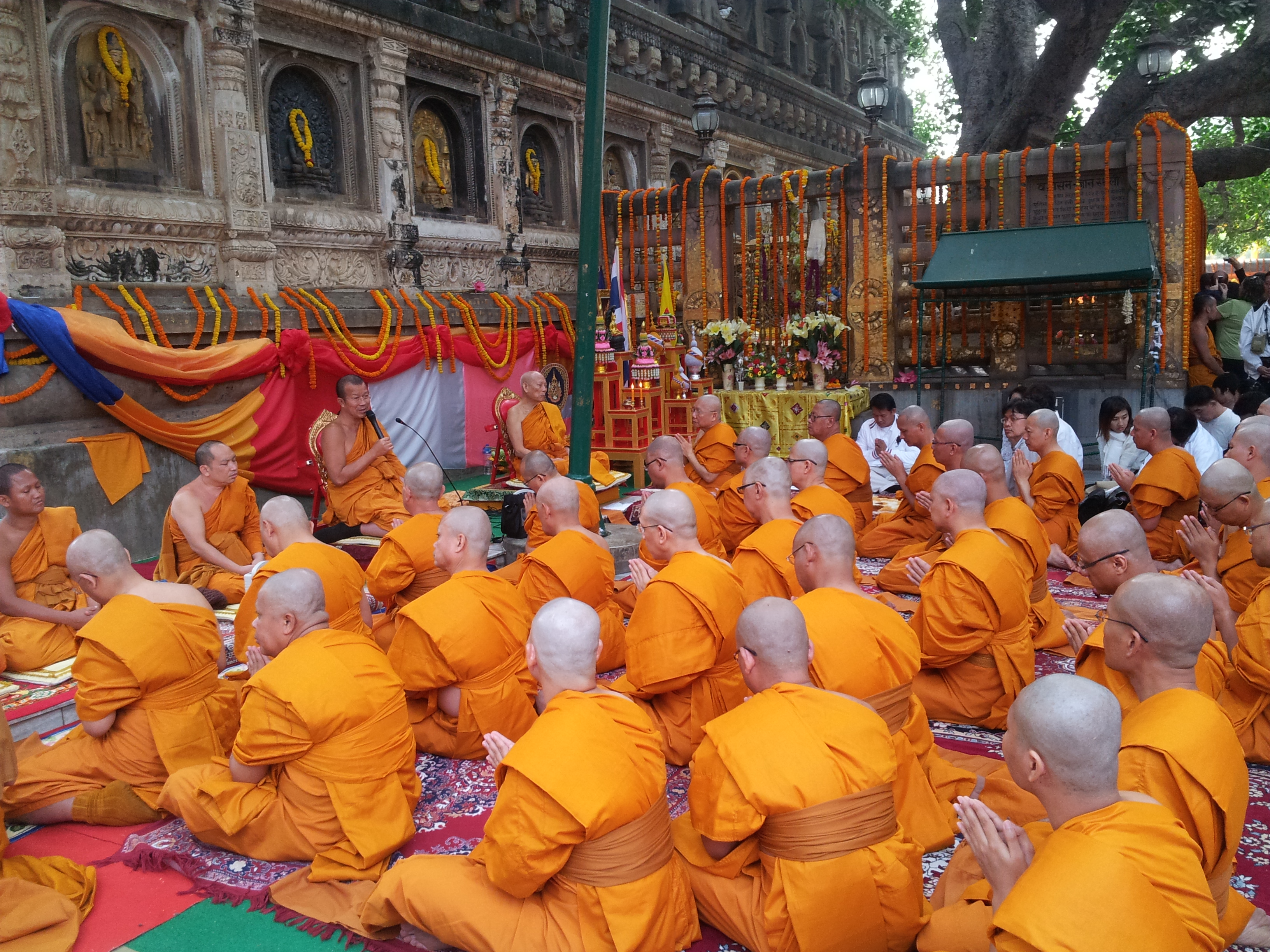 Beautiful and plentiful members of the Sangha at Bodhgaya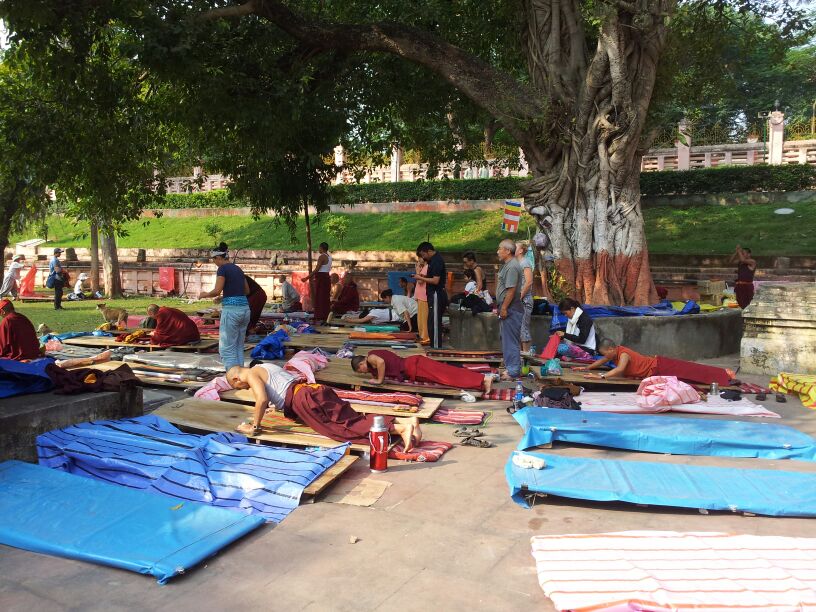 More inspirational Sangha member and many of them are prostrating towards the Mahabodhi temple.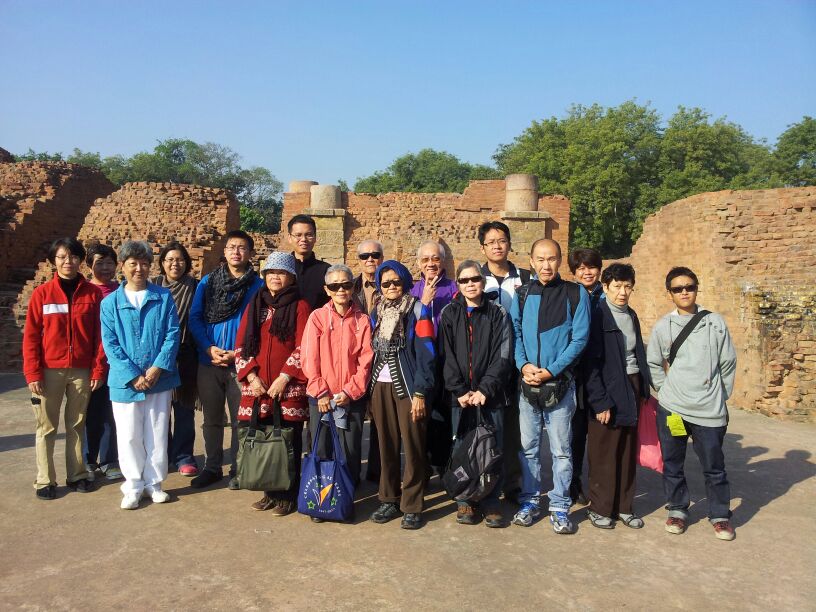 Our wonderful companions during this pilgrimage. And everything was made smooth, comfortable and pleasant by Paul Yap, the tallest amongst us here.