20 Nov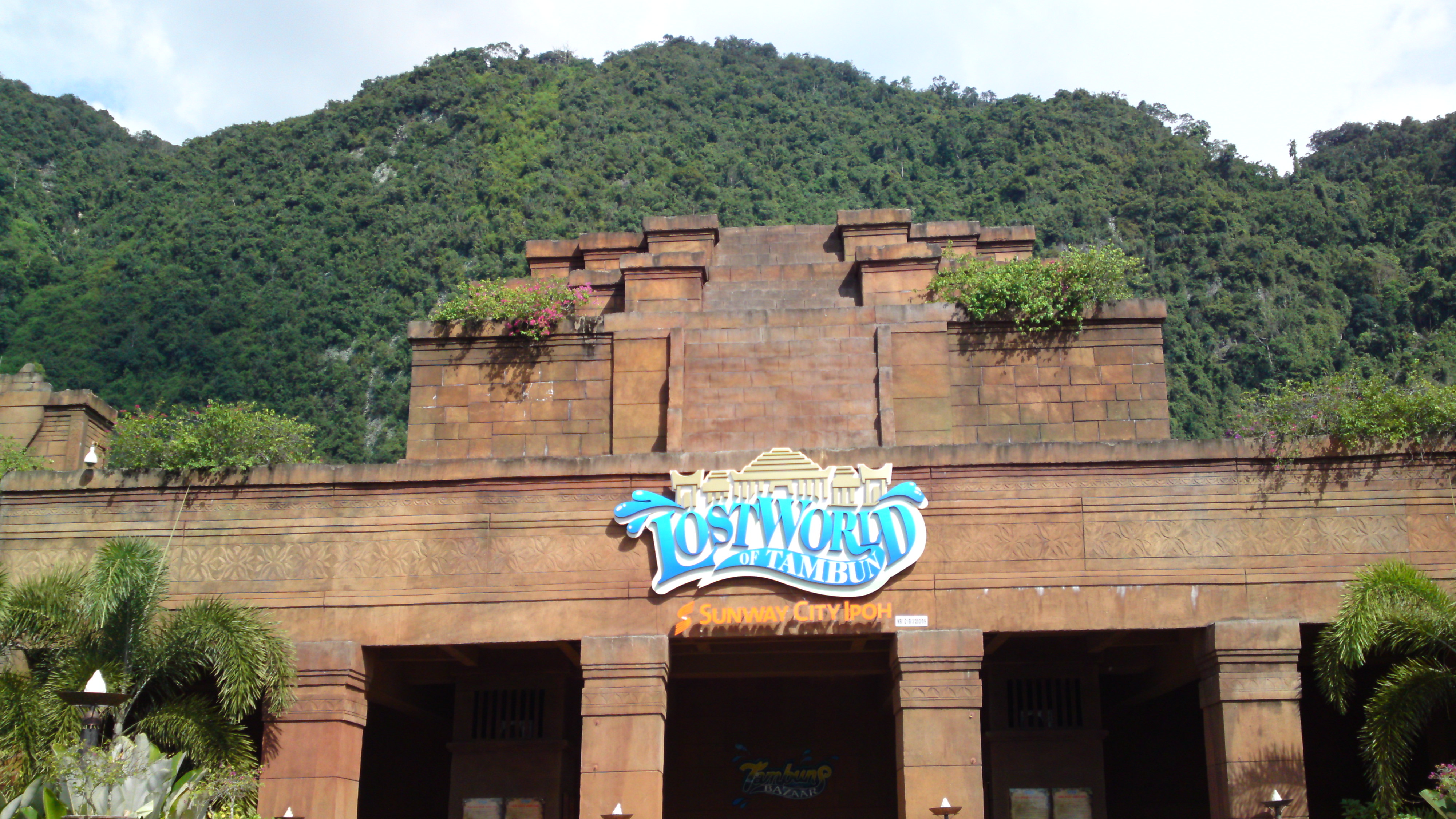 After Kek Look Thong, we decided it was too big of a rush to head to the Lost World of Tambun so we checked into a hotel and stayed overnight. The next day after breakfast, we drove over to the theme park. The theme park was nice but the backdrop view of the mountains made it spectacular. The theme park had a hotspring, some fun water rides and many interesting theme park rides. However, we didn't come all this way to enjoy just another theme park. One of the other highlights of this park is the Petting Zoo and that was where we were heading. There were sections for rabbits, guinea pigs, hedgehogs and much more.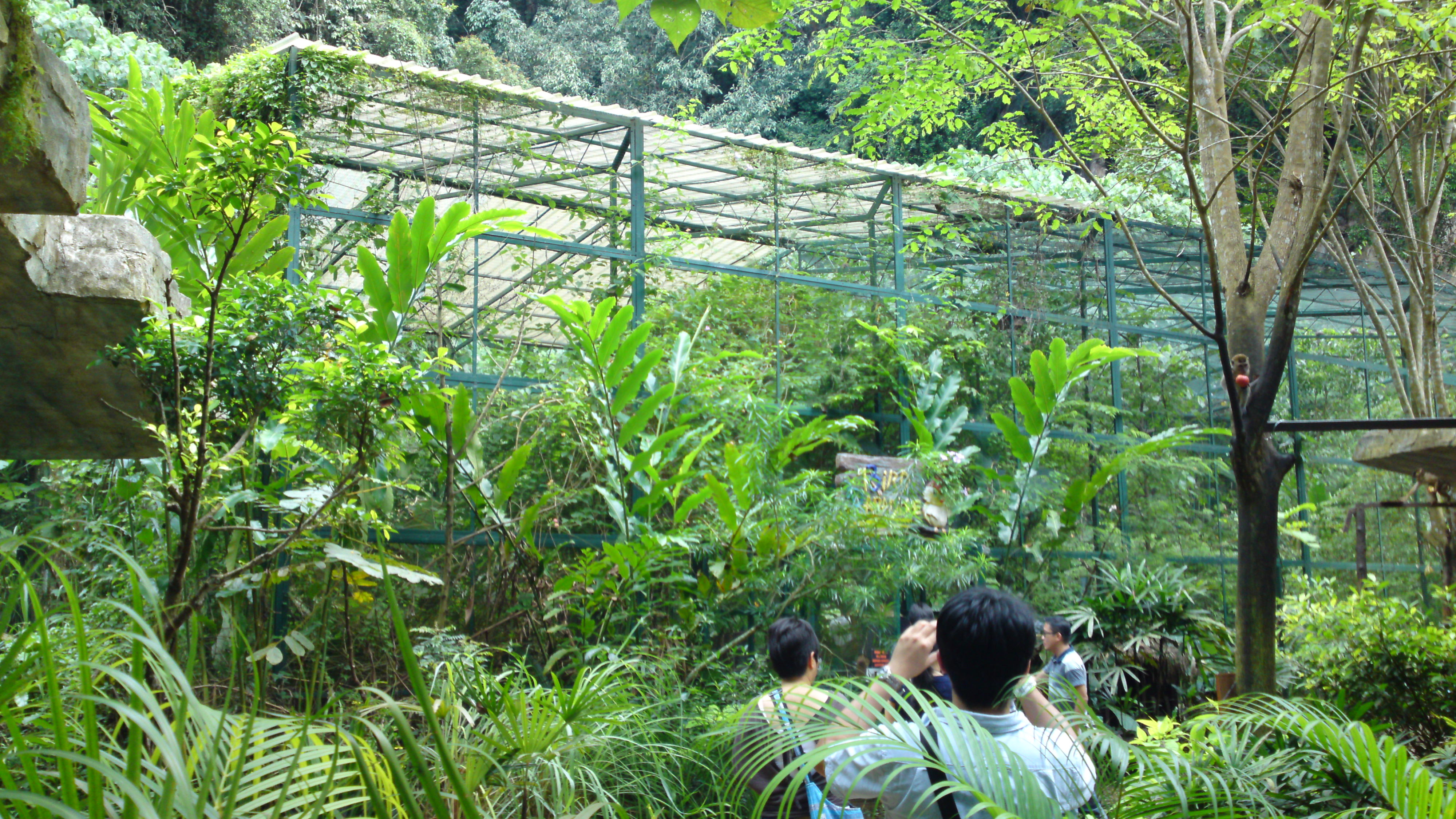 Then, there was the huge aviary pictured above and it was so big, there is a little stream that flows right through the middle with numerous trees planted throughout the aviary. Part of the aviary is covered on top for birds that don't want to shower when it rains. Although the picture below is devoid of birds but the aviary is actually full of birds of all shapes and sizes flying around, chirping and basically looking for little seeds to peck.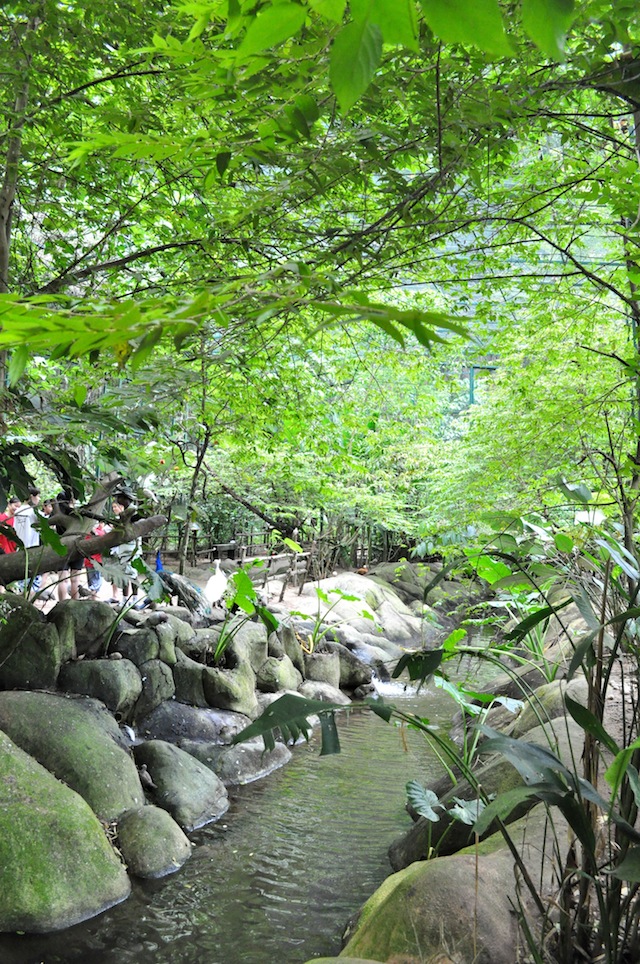 The aviary is filled with gentle bird songs, bubbling of the gentle stream and the rustling of the green trees. This is just the perfect environment that Rinpoche had been longing for and I think he would like to recreate this beautiful aviary one day. Look at the little birds walking all over the little path. I saw one boy held out his hand that was filled with seeds and half a dozen little birds flew onto his hands to peck at the little seeds. It was such a heavenly experience!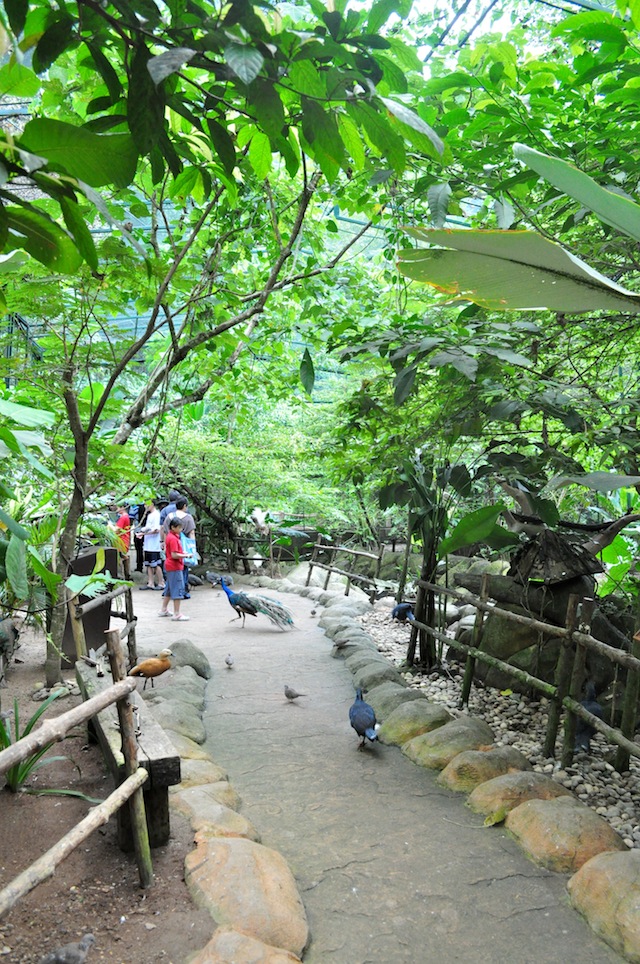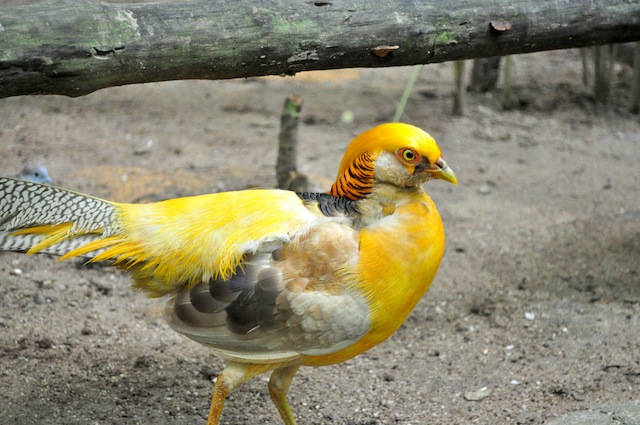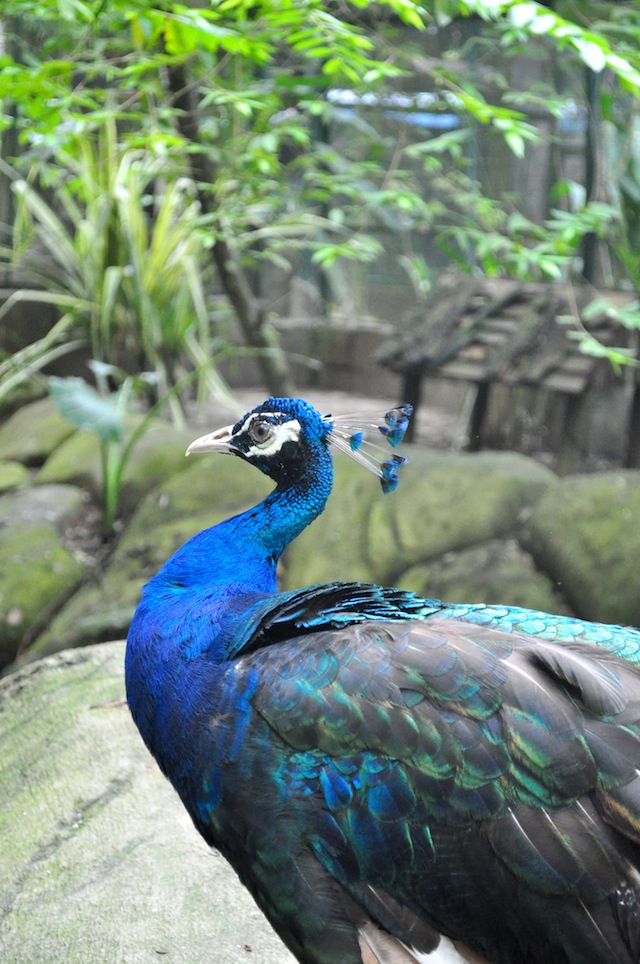 Colourful birds abound and if you feed them right, they might even let you stroke their beautiful heads and allow you to voice a few mantras to bless them. After leaving the aviary, we chanced upon this lake with a fantastic view. So we hired paddle boats to enjoy the view. Here is a selection of photos for your viewing pleasure…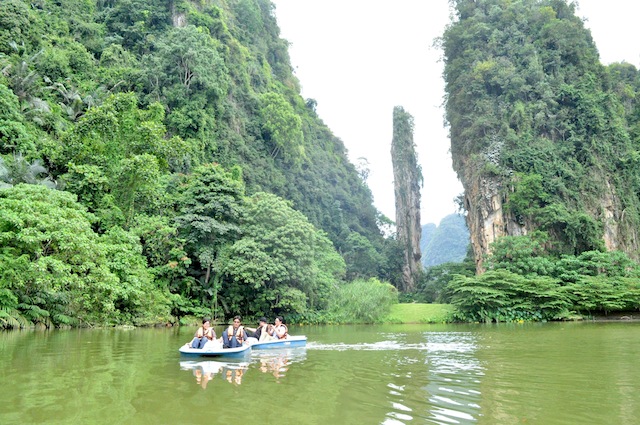 Ipoh is so lucky! There are beautiful limestone mountains all over and they all look like they came out from a Chinese painting. 
"That's all folks!", screams Paris. Well actually, she is just screaming to the camera. Great having you with us on our sojourn to Ipoh. We bought lots of gifts from the Theme park giftshop for our friends back home. It was one great adventure and unlike my bland pictures and writing, Rinpoche always makes every moment exciting and a great adventure. So, it is back to KL….