4 May
Last Christmas, which was nearly 4 months ago, I did a little Christmas Santa free giveaway of my books (http://www.davidlai.me/2013/11/26/christmas-surprise/). Interestingly, I received 4 requests and come 2014 New Year, I decided to fulfil them. My apologies for taking this long to blog about the winners of this little giveaway. The next time I do this, I promise to be more efficient with the postage and handling. Hehe! Anyway, here are the winners…
*Drum roll*
1. Chandra Golay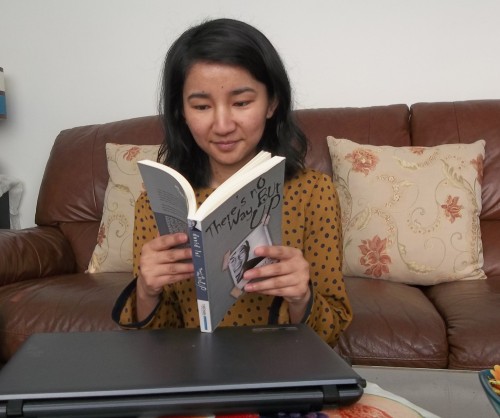 She is Nepalese girl living in England. She won the Vajrayogini 8″ statue consecrated with mantras inside of her and she now sits on her altar. All she had to do was to record or write a review of my book There's No Way But Up. Apparently, she wrote this little review…
The book accounts of a wonderful relationship between Mr. David Lai and His Eminence Tsem Rinpoche. To name it the relationship between them is that of a student and teacher. However, this is not an ordinary relationship between a teacher and student at a school or university where the teacher imparts his/her theoretical knowledge to student and the student is at the institution with the aim to pass the academic year.

David and Rinpoche's relationship is really a wonderful and special one. As  Rinpoche is a refined person with so many skills and good qualities, we find these qualities rubbing off on the young David. The book captures a glimpse of a transformative spiritual journey from self-centeredness to that of a genuine caring, aware and all-rounded individual who aims to practice and attain the essence of the teachings of David's spiritual master.

In the beginnng of the book we find David to be an only child pursuing higher education in Australia. His characteristics resemble a mediocre student enjoying life, as any young person desires. His dedication to the degree is mediocre too and he finds himself in his hometown resitting the final year. During this time he meets Rinpoche who nurtures and persuades him to be self-sustaining and independent. Overall Rinpoche becomes a mentor and friend to David who inculcates in David life lessons necessary to be a responsible and mature person.

However like life there are glitches in this relationship mainly on David's part. David undertakes the Gelugpa Tibetan Buddhism lineage as taught by his master and the journey although the results of the journey is to attain full enlightenment, to undergo the method isn't rosy all the time. In short the spiritual training shows David his mind and how he can better himself for himself and others. The message of the book is to look into himself and challenge himself, overcome these challenges and take responsibilty of his mind. During his work at Kechara Media Publications  we also find how the ancient teachings are practised by the students of Rinpoche and how being happy and beneficial amidst the chaos of life remains a genuine possibility.
2. Michael Collier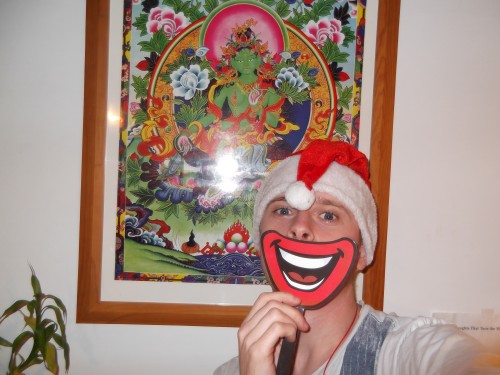 He is a young guy all the way from America and this was what he wrote to me…
I don't have any books published by Kechara Media and Publications because I am poor and have no money (#whiteboyproblems) but I do have a Poster gifted to me by Malaysian Kechara house after answering a question correctly during a blog quiz. Does this count? After all, a picture IS a 1,000 words or so.
Decided to give him a copy of my book There's No Way But Up anyway.
3. Lars Mårdenkrans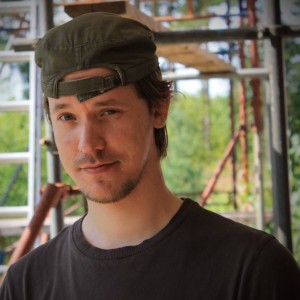 This Swedish guy has a name I don't really know how to pronounce. He left this message on my blog and needless to say, I gave him my book for Christmas.
That's awesome!;o I'm a scholar when it comes to being greedy,no shame at all. Keeping my thumbs crossed!:o Merry christmas/Lars
And emailed me this when he received my book.
Hey David!

I just wanted to inform you that DHL tried to deliever yourbook yesterday, but I was not home at that time.. today I got it though!;o Thank you once again for the book and I enjoyed your Little "pm" you left lol, I be sure to hit you back with a response after reading.

I can say that I recently read "Vajrayogini and Other Sacred Power Places in Nepal" though, the only objection I have is that it was to short haha. I loved it, seriously. It's a renounciation-maker!*o* It could easily been double the content,both photos & text, but as a book also aimed for the non-buddhist, the amount of content feels just right to lit a interrest without inducing Zzz..

Really man, I feel blessed to be able to take part of such a journey thru your book and to gaze upon the beautifull temples & the statues there in. Thank you!

All the best / Lars
4. John Cartwright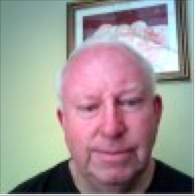 This guy from Australia wrote to me and unusually, he bought my book in a bookstore in Perth and was interested in Tales My Lama Told Me instead. I thought, why not?…
Hi David,
I picked up a copy of your book "There's No way But Up" in a bookshop in Perth, Western Australia and have really enjoyed reading it.
An honest and refreshing book.
Could you please put me in the draw for your other book – "Tales My Lama Told Me" as I would like to read it also.
Thank you.Kind regards,
John Cartwright