11 Nov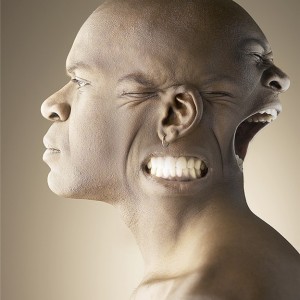 I was sitting with Rinpoche just the other day and we were talking. Somehow, the conversation drifted towards the conclusion that my rage had lessened. Rinpoche remarked that fortunately, I had listened to most of his advice and as a result, I had lessened my rage.
I agreed but I felt that I still had some anger. However, Rinpoche was quick to point out that everybody has anger and frustration, and that it would surface from time to time. He said that its normal for me to feel angry when I am tired, sleepy or when I am challenged to do things I am not comfortable with or use to. He said everybody gets angry from time to time but that is not rage.
Rinpoche admitted that he feels angry and frustrated at situations and people too and that he is not above it. However, how we react to it is what sets us apart. Then, he explained that rage is when anger arises, we hold on to it and find every opportunity to lash out or get back at the people we perceive to be the cause of the frustration. When we hold on to anger, that is when anger turns to rage and all hell breaks loose.
I thought about it and I told Rinpoche, I do recall having less sessions of venting out my rage. I admitted sheepishly that when I have all this pent up rage, I would turn on the car stereo really loud and just scream on top of my lungs in the car. At one point, I did it so much that my throat hurt. Well, that has lessened tremendously. Rinpoche remarked that it was good that I vented my rage harmlessly.
In a nutshell, how I lessened my rage was because I had listened to Rinpoche's advice all along and gotten the results. In the end, that gave me self-esteem and reduced my rage. Rage after all is really deep dissatisfaction not at the person or circumstances but at ourselves.