9 Apr
Look! This is Zamkar! We call him Zamky baby or sometimes Zamky monster or just monster. (when he poops indiscriminately) He is my fourth housemate in Heruka House. This housemate is unique because he runs on all fours and the whole house is like one big toilet for him. However, he is much better these days as he mainly poops and pees on the newspaper laid out at the back part of the kitchen.
Paul Yap, my human housemate lives on the top floor of the two-and-half storeyed Heruka House and he is the guardian and daddy to Zamkar. He is pretty busy being Liaison to Rinpoche and head of Kechara Discovery. Hence, Zamkar have to be home alone most of the time and gets pretty lonely. Poor baby!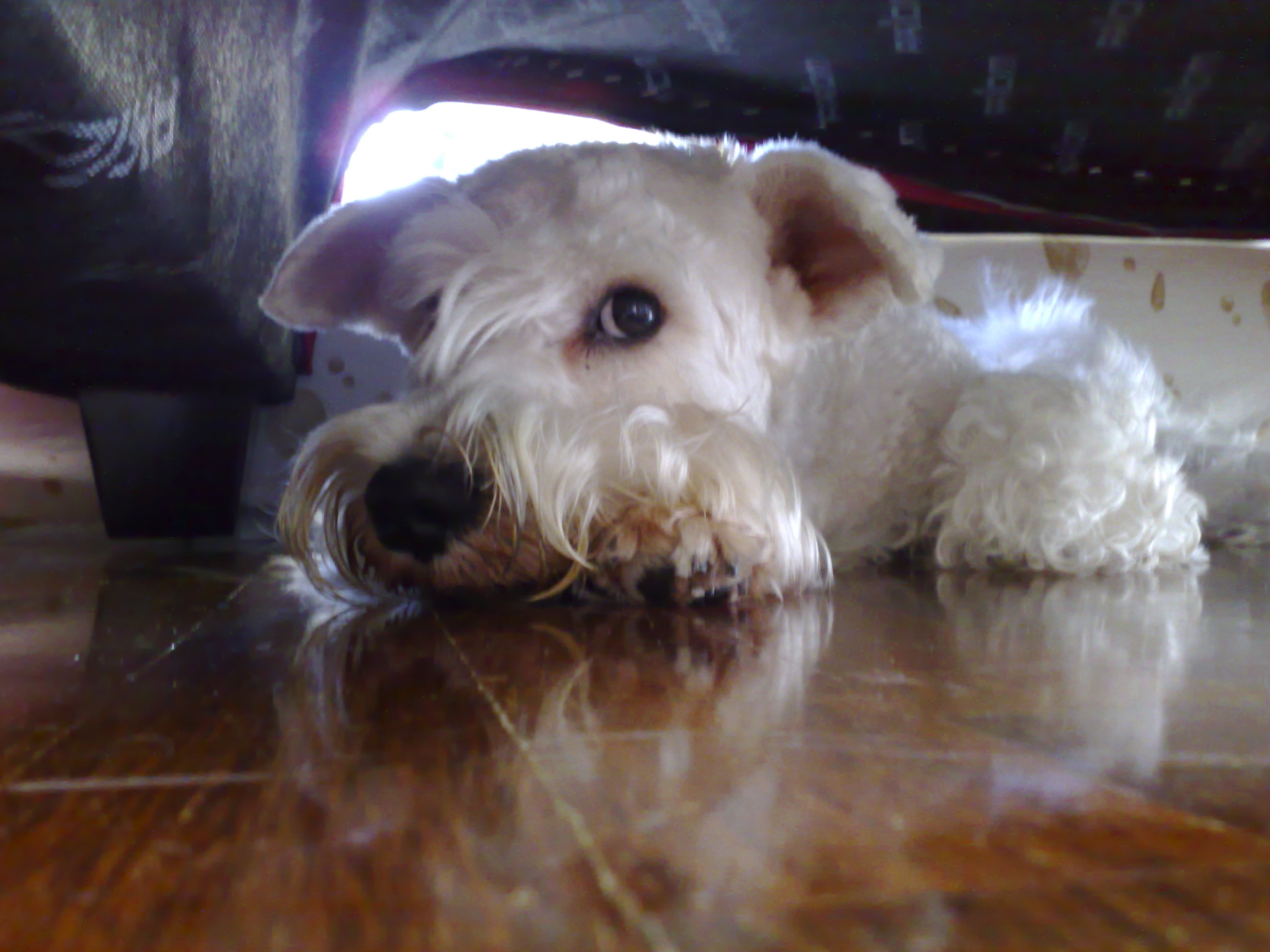 Hence, Rinpoche asked me to learn to take care of Zamkar monster. He told me that Zamkar can't talk and can't express how lonely, unhappy or if he is even having a headache. Hence, Rinpoche instructed me to take him on regular trips to the Ladrang (Rinpoche's residence) to play with Mumu, to shower him, play with him, feed him, clean him and cuddle the little monster from time-to-time. In that way, it has become somewhat of a sacred duty for me to take care of him. Real compassion begins when we take care of those around us including little white Schnautzers like Zamkar.
I am not really a big animal-lover but Zamky monster is slowly growing on me. I am not great at caring for doggies like Rinpoche's attendant KB but I am doing what I can to take care of this little monster. It was initially just another task to take care of this monster but I begin to find joy in taking care of him. Perhaps, with this extra care, I can extend it towards others.
 Zamkar Baby with his daddy- Paul Yap