14 May
I know I have been lazy and not been blogging for the longest time. But that doesn't mean that I have not been doing stuff. I just had my media launch of my book at MPH Bookstores in One Utama…well 2 weeks ago. Here are some nice photos that Fang, KMP's designer, photographer and singer extraordinaire. 
Needless to say, my friends, colleagues and family were present to hear me croak a few words to launch it to some journalists and media people. I must say, I sound like some weird politician belting out some very TC (tired city – a city-sized worth of ridiculousness) political rhetoric. 
 Enjoy the photos…
My CEO boss & 'mummy' Phng Li Kim plus my wonderful colleague and friend Paris Khoo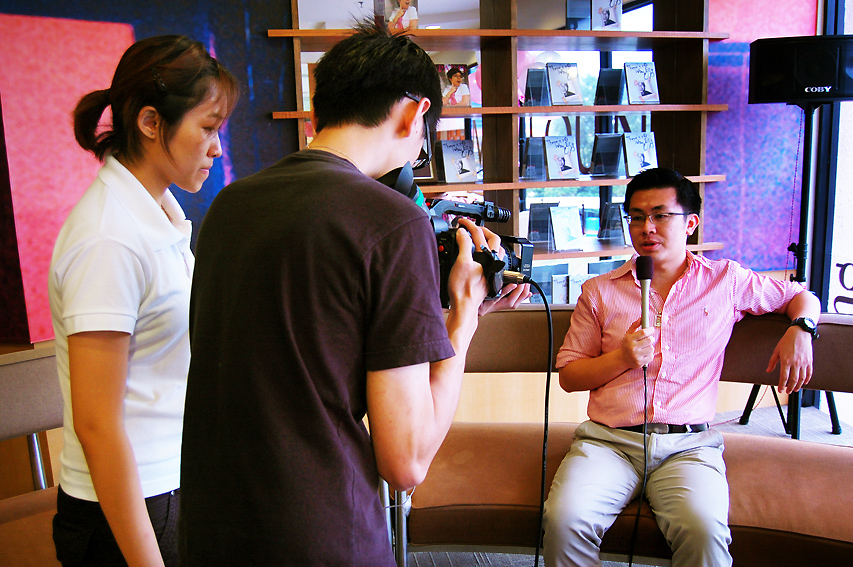 Boy, I hate this picture! I thought I looked cool by resting my hand like that but it only made me look fatter!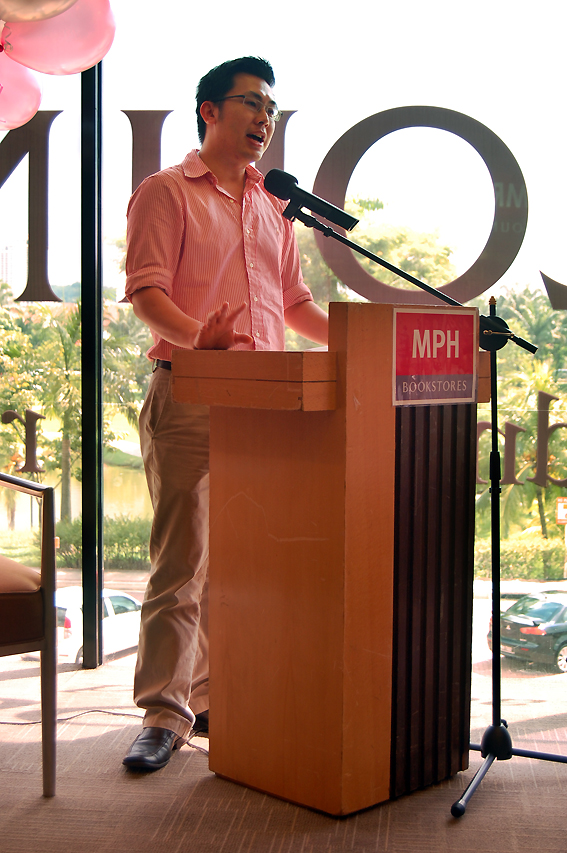 I know! I look like a TC pink politician… Look above if you want to know what TC means…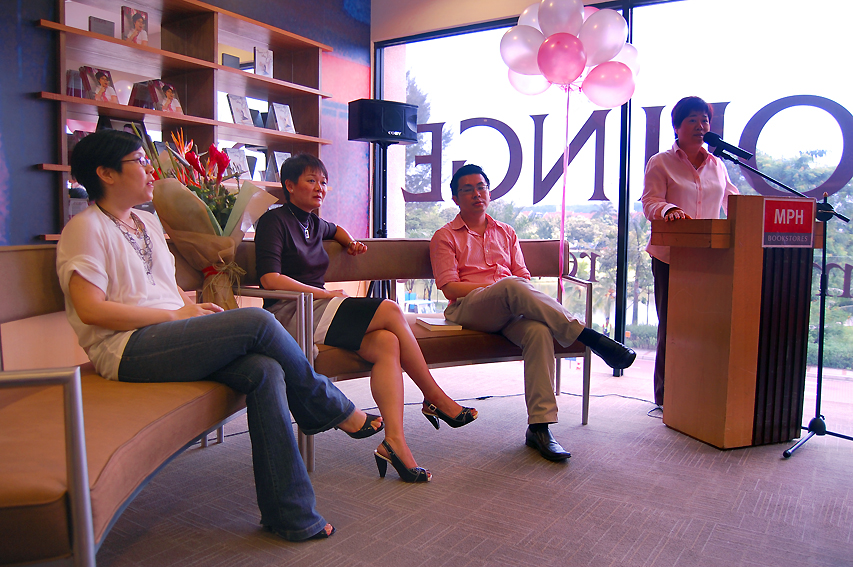 Look! Paris is just so calm and she was so good when she gave her song and dance… I mean speech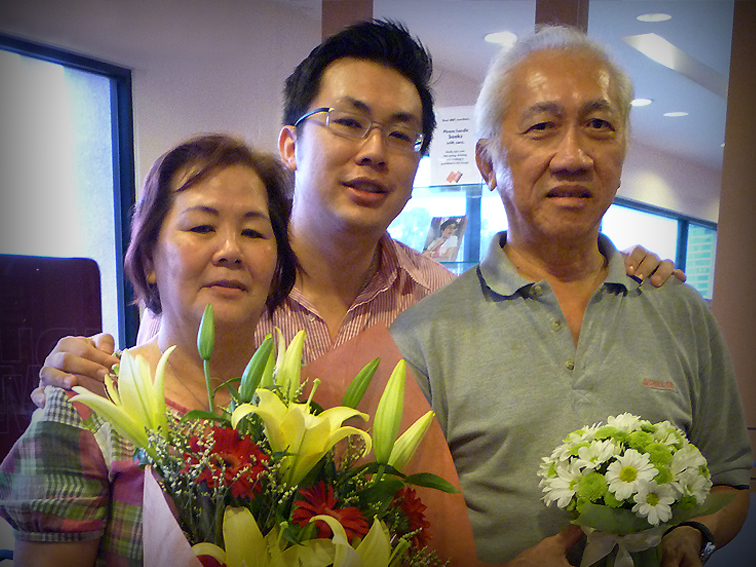 My lovely parent with their flowers. I am fatter than my dad! Sigh!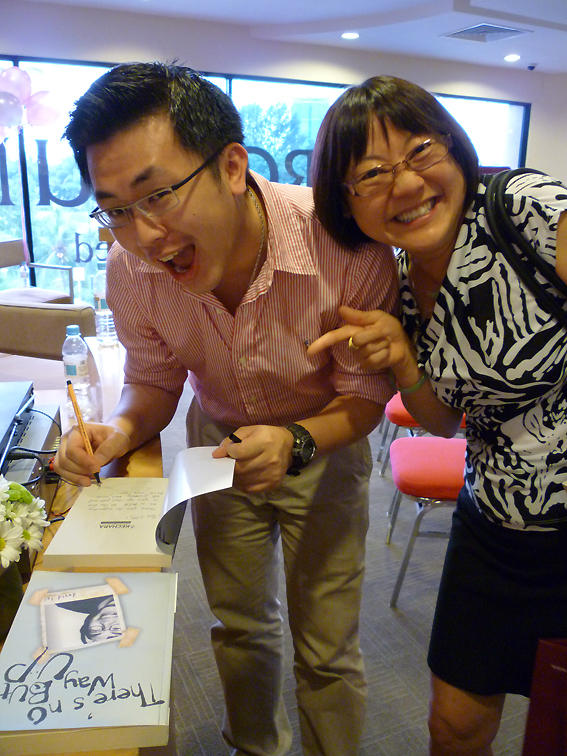 I love fans! Although it was just one… Not too bad and please don't compare me to Paris, she had a line. Well everybody loves Paris Hilton!