20 Jul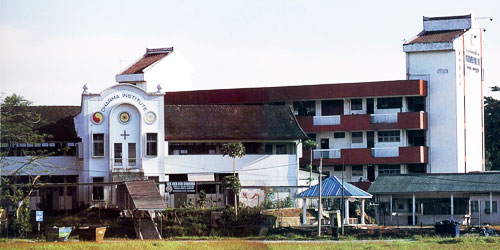 Last Saturday, I was invited (by Rev. Thomas George) to participate in an interfaith lecture, in memory of Swami Satyananda. This was held in the Pure Life Society center. It was interesting to be here on premise and the topic was 'Religion in the Marketplace'. It was such a broad topic and the panel of speakers were intellectuals representing various faiths in Malaysia. 
It was truly an honour to be representing the Buddhist perspectice. However, the other speakers were formidable with their intellectual discussion. I did my best to bring things into prespective with what I understood of the topic and yet appear unperturbed by these great intellectuals. Even the questions from the floor required me to think a little. It was perhaps my poor grasp of the language or the interesting Indic accent of its speakers. I only managed to scrape through with lots of quotes by Rinpoche and a smart little commentary of each.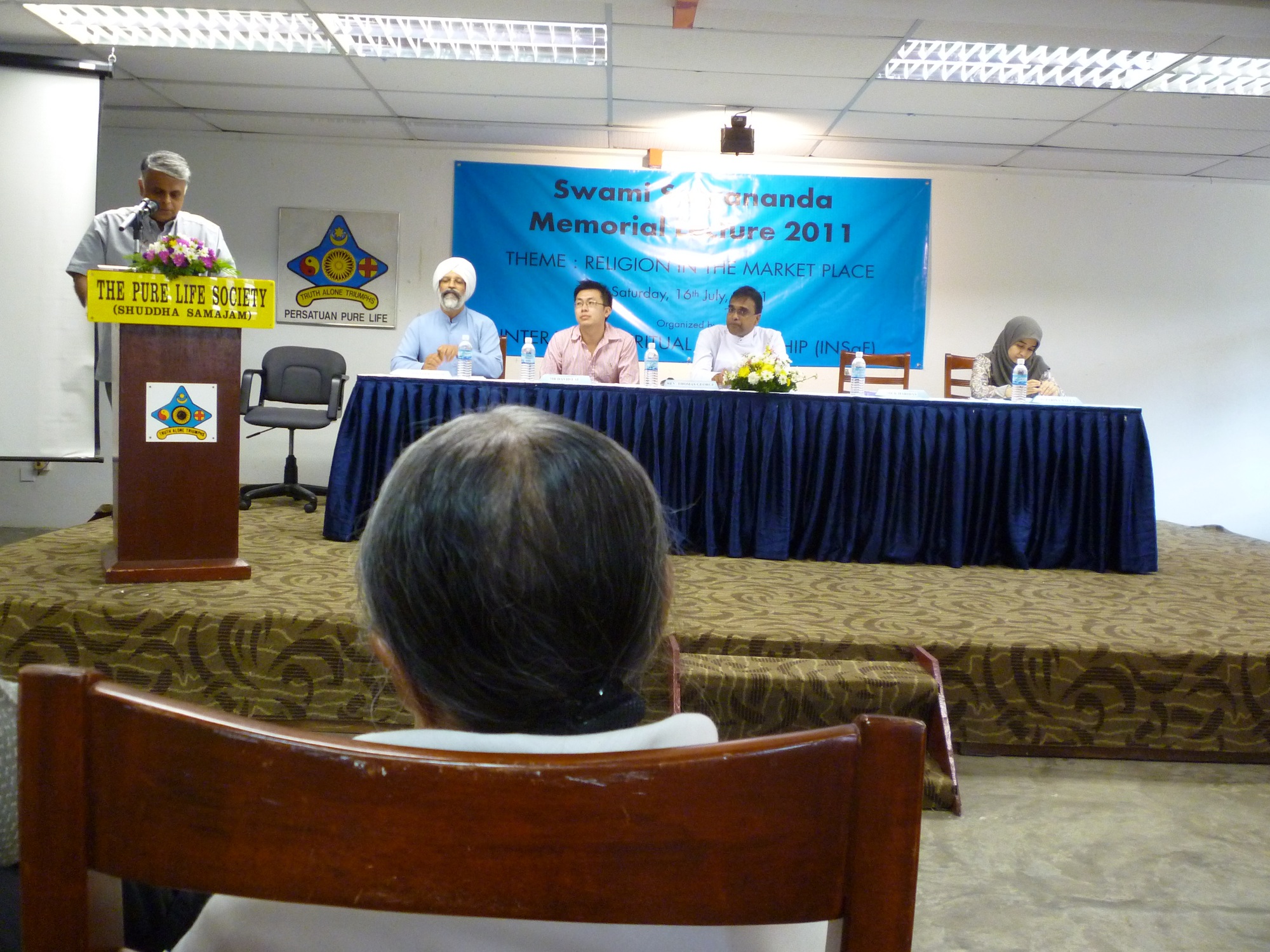 However, the lecture and the dialogue that ensued went on quite well. I was not booed off stage and I didn't put too many people to sleep. I did meet Mother Mangalam, which I found out was the president of the Pure Life Society and of course, I would take this opportunity to offer a bouquet of roses to her on behalf of H. E. Tsem Tulku Rinpoche. She said she remembers Kechara (she came to the opening of the new Gompa) and she said Rinpoche was very down-to-earth.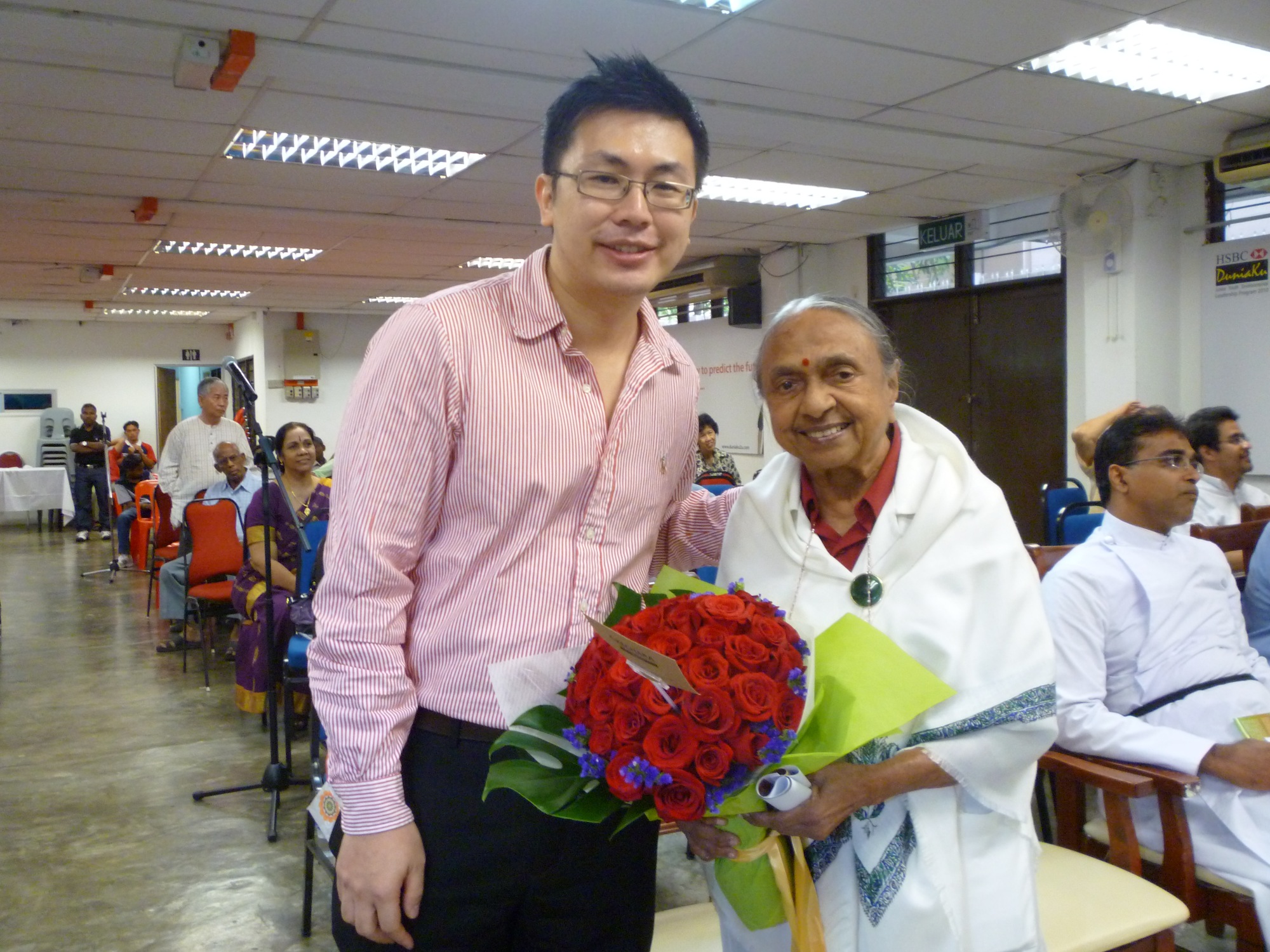 Of course, I wouldn't forget to offer a bouquet and a gift of some books to Rev Thomas George as well for inviting me to this talk. I hope I wasn't too bad of a speaker and that he would invite me and my recommendation, Jamie Khoo as well.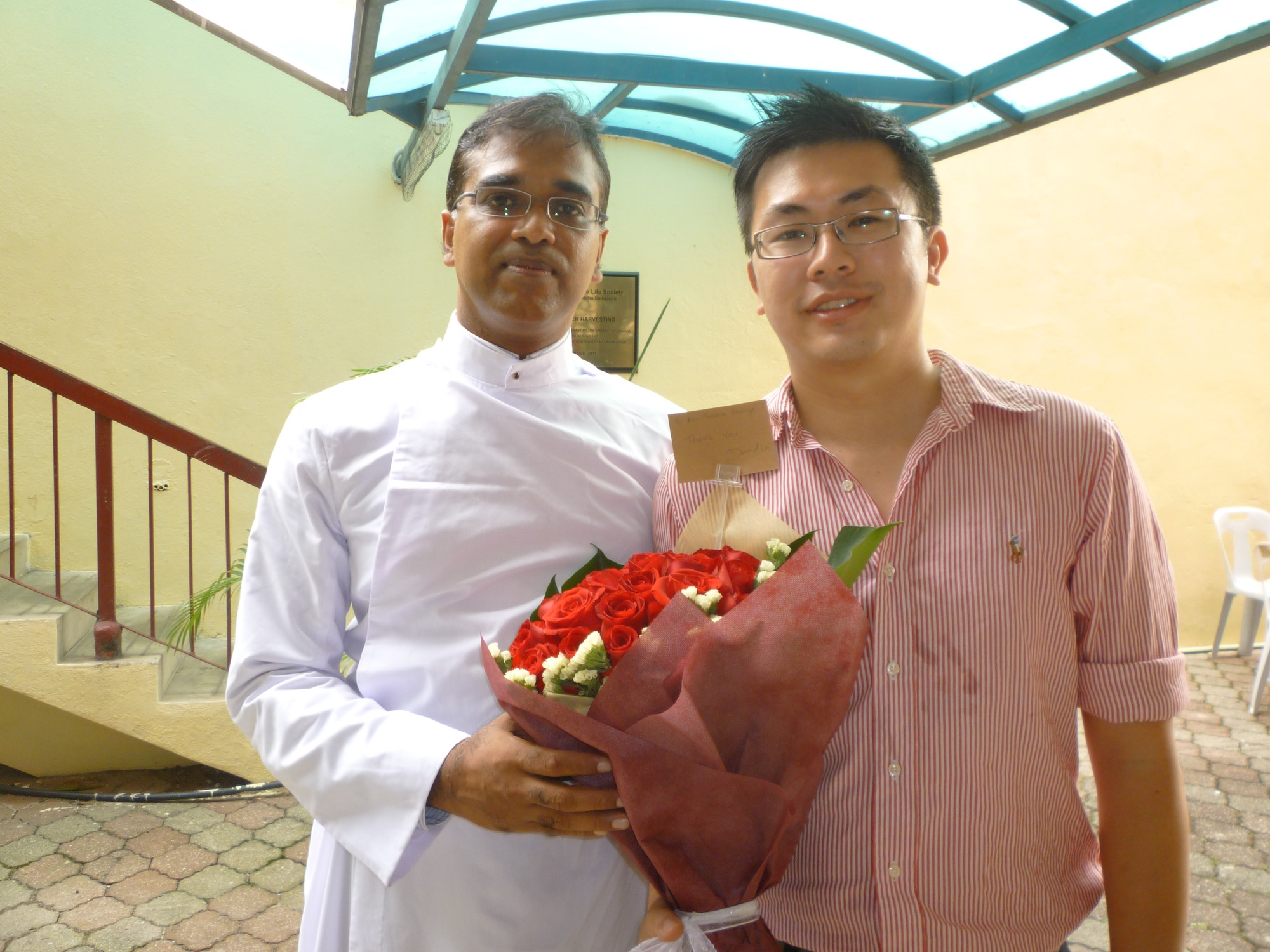 Alls well ends well. I was presented with a neat gift of a Shaeffer pen and I was glad it was over and it was nice to meet some new faces and perhaps some new friends as well. Looking forward to such talks and appearances in the future.