6 Feb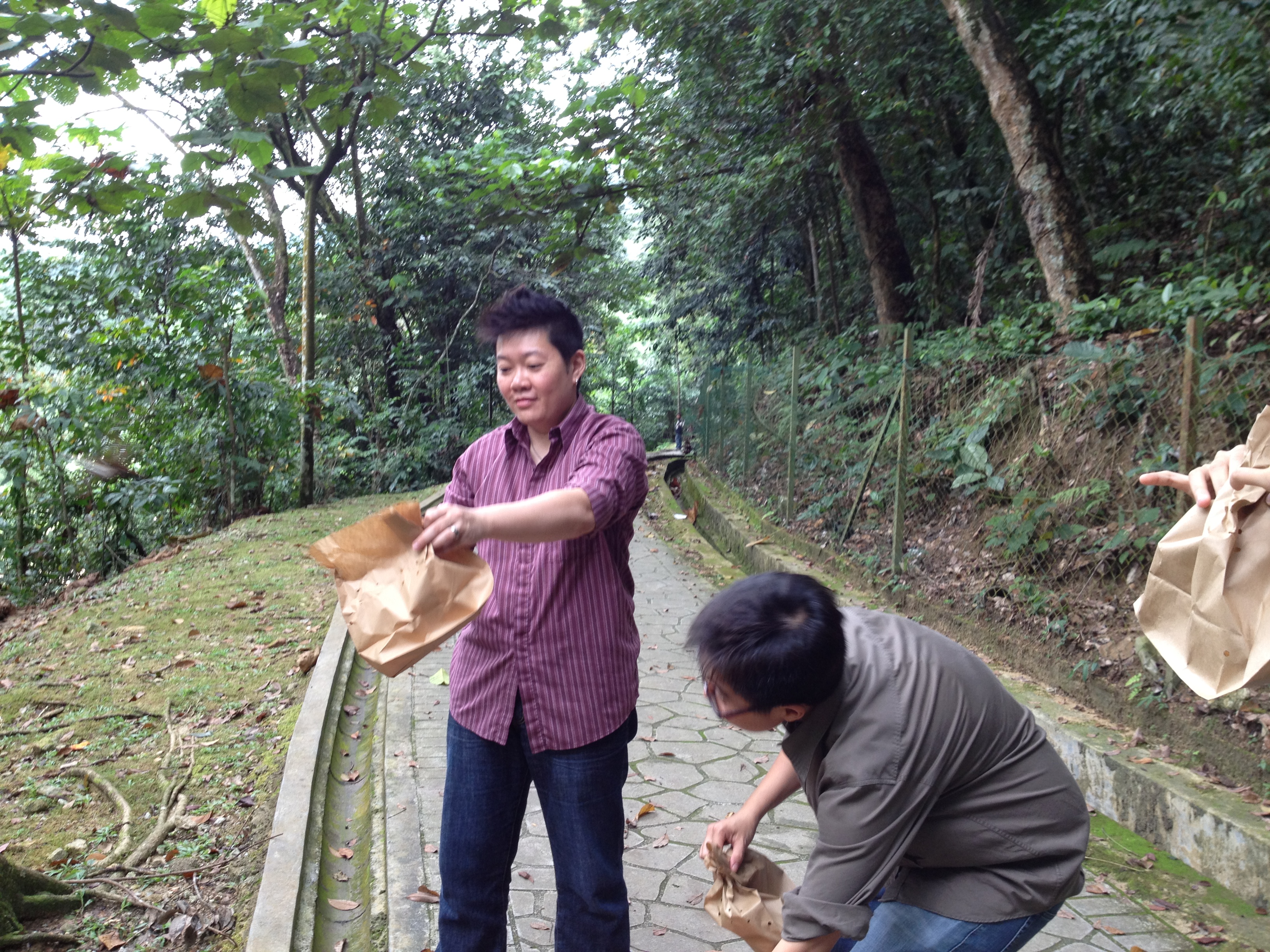 Birthday celebrations for most people are usually celebrated with a birthday cake, colourful balloons, shiny bright presents and a huge banquet just for the birthday boy/girl. Well, its Fang's birthday and I was little late in blogging about this but anyway, here it is. Well, it began with a nice idea from Fang to have an animal liberation on her birthday last December. She wanted it to be special and I believe she took a cue from Rinpoche's teaching to do something Dharmic or something dedicated towards others instead of just focussing on ourselves.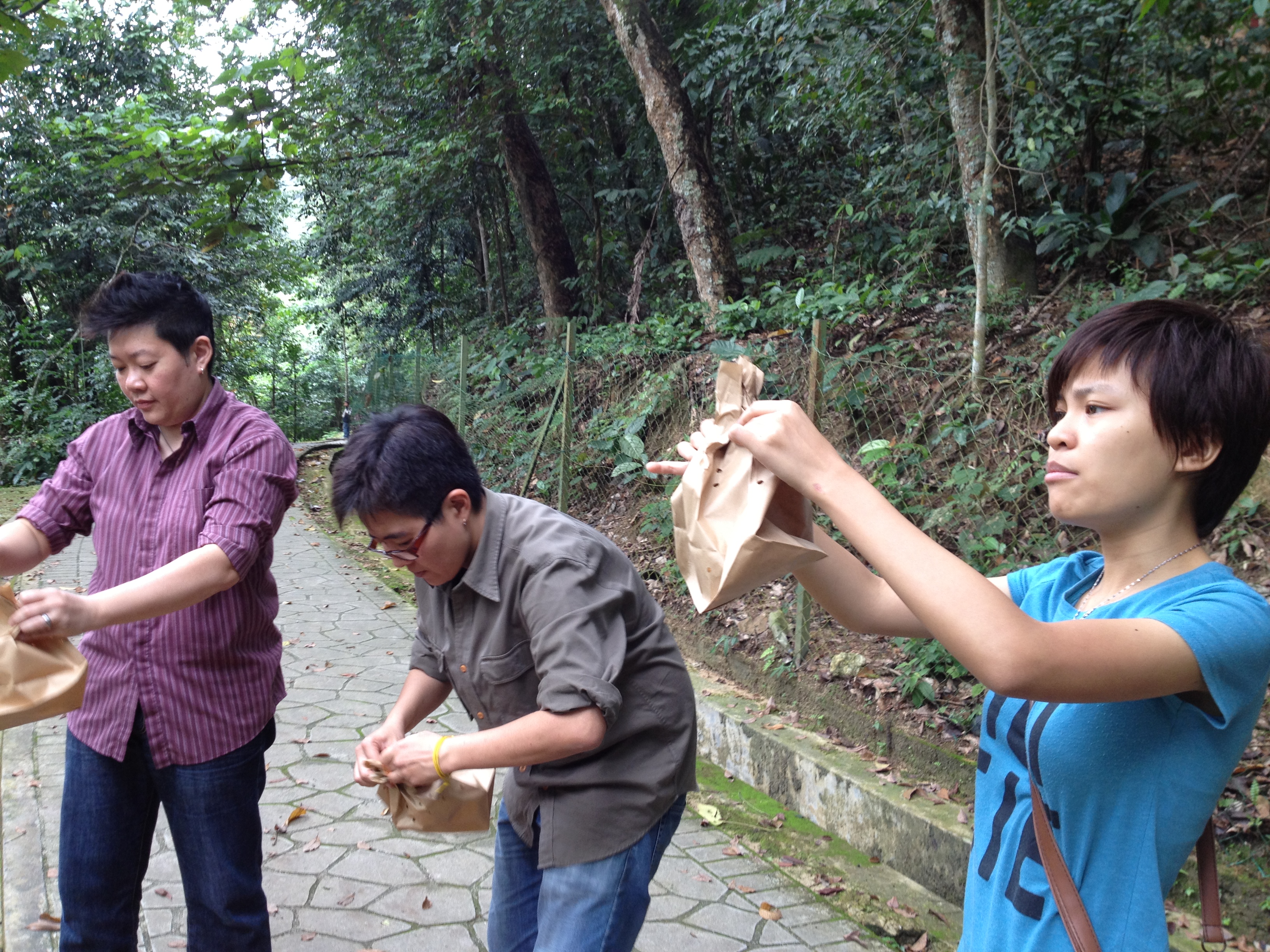 Hence, she came upon this idea to have an animal liberation. Traditionally, it is done by liberating fishes, birds and so forth meant for the kitchen knife or a lifetime of captivity. This is of course done with the recitation of Medicine Buddha mantras and blown on them to plant seeds of blessings within their little minds and dedicating the whole liberation towards the long life of a specific person. This works because the direct karmic cause of saving lives of animals would be towards extension of one's current life. The dedication prayer was of course the beautiful and sacred Shantideva's Dedication Verses. I love this prayer! It is such a beautiful and heartfelt prayer that anybody or any religion can relate to.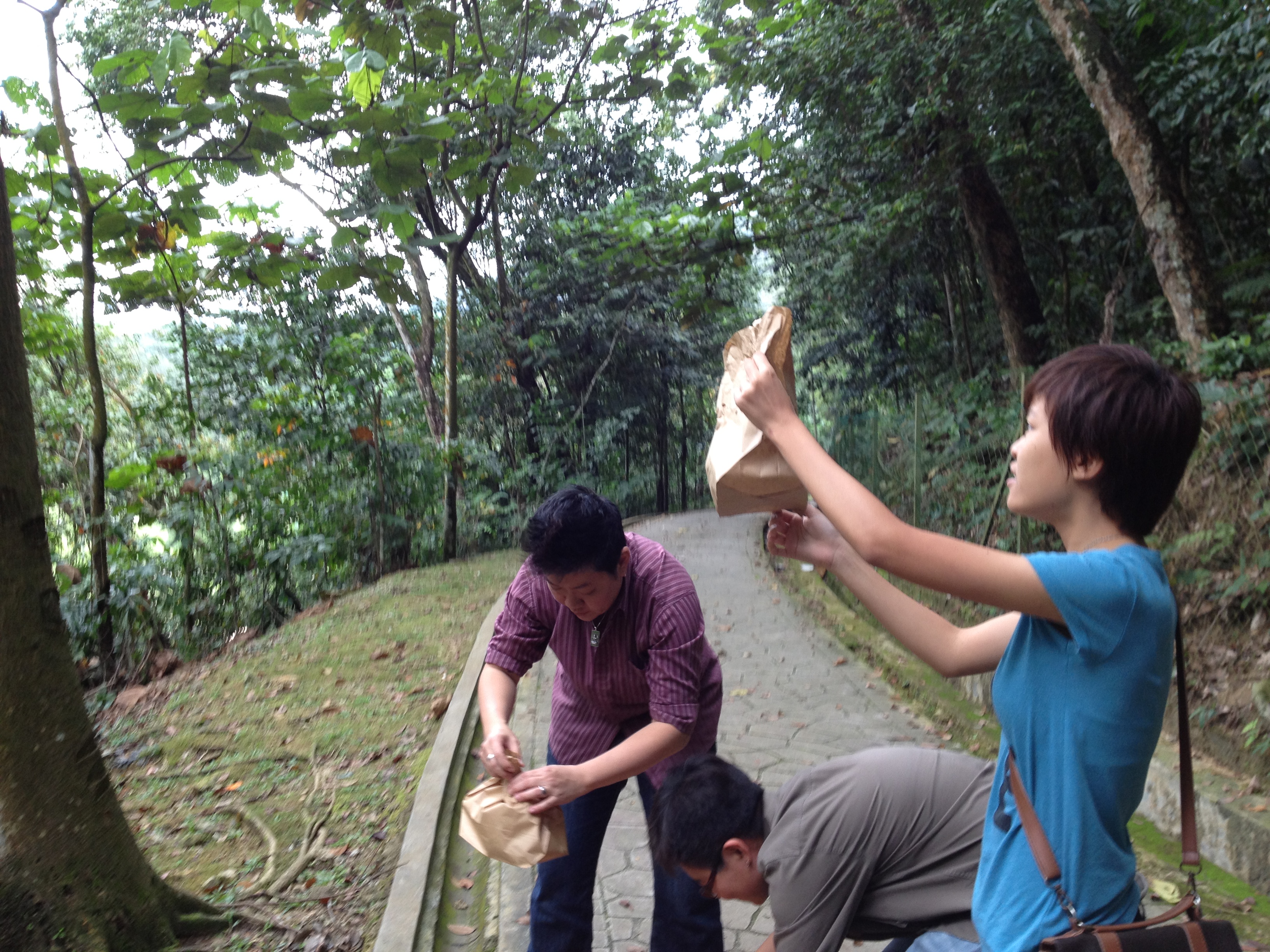 So, Fang (in a maroon shirt), myself (I can't remember what I wore and I am not in the picture), Lance (in a grey shirt) and Abby (in a light blue T) set off to purchase some birds. We decided to get birds instead of fishes because the public ponds where we stay are dirty and was filled with fishes already.  So, we got little grey Finches that were packed into brown paper bags with holes in them so they could breathe. They were very cute but crammed and sad for them. We got to a nearby park with a large pool and recited lots of Medicine Buddha mantras that seemed to have a calming effect on the birds. Then, we blew on them and released the birds into the lush green trees. Finally, we dedicated with Shantideva's dedication verses and left the park with smiles and cheers.