23 Feb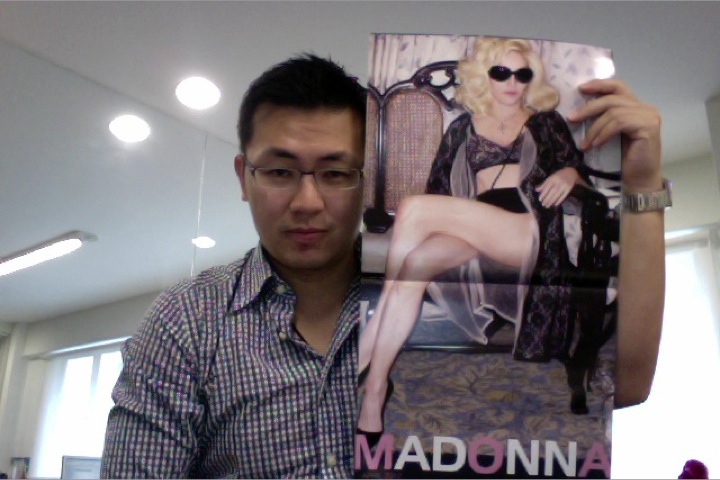 I received this gift from Jamie 'Paris' Khoo yesterday in the Haven (Tsem Rinpoche's residence) yesterday. It is a Madonna calendar – a gift from Rinpoche! Isn't she fabulous, sexy and hawt? I love it! I love her sense of style and music. She may be a little older now but she still has it going for her.
"Thank you Rinpoche!!!"
I am really excited right now because I am in the midst of changing my crummy old Proton car to a brand new MYVI. I can hardly wait! Once again, Rinpoche is helping me with the finances of the car. I am little embarrassed and excited at the same time. Well, the little spoilt brat is happy and jumping up and down while the goody goody side is saying you shouldn't just take. One day when I have the ability to do so, I will definitely repay Rinpoche's kindness. That means I gotta work harder and get myself well known so I can do something to help rinpoche.
A few ideas have been floating in my head. One of them will be to post lotsa of self-taken photos and writing lots of stuff that swims in my head but never saw the light of day on this blog. I dunno, something along the lines of cam-whoring and reality TV-style of what goes on in my head. We shall see. Till the next time.