23 May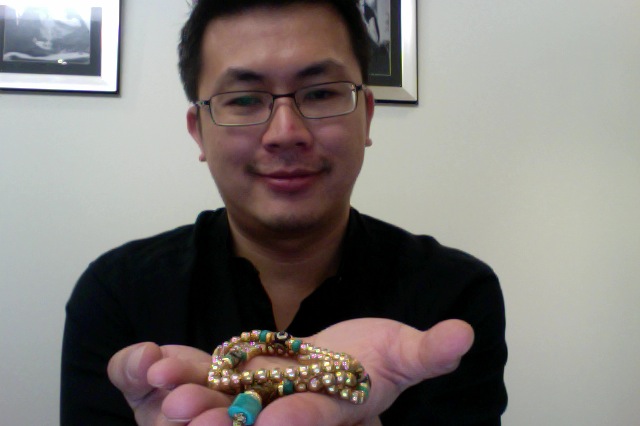 I just received this beautiful copper Mala (prayer beads) from Emilio O.Lopue. Jr, a Philipino boy who is studying in Renmin University in Beijing. I found out that he is an avid follower of Rinpoche's blog, as well as my blog. I hope you are reading this and I just wanted to give a big shout out –  'Thank You' for the very thoughtful gift although we hardly know each other.
I am glad that you like my blog and that you probably have learnt some things from it or you have been amused by what I wrote.  A lot of what I post here are precious teachings and anecdotes from the hours I spend with Rinpoche. I am glad it benefited someone like you. I do hope you continue to read, comment on Rinpoche's blog and do go on the chat at the bottom of Rinpoche's blog. I do go on  the chat from time to time and you can ask or say anything freely on the chat  as long as it is not hurtful. Please share you experiences on the chat and what you are doing up in Beijing. It's amazing to hear that you have access to Rinpoche blog up in Beijing.
Once again thank you. You have made my day and I feel even more encouraged to write more stuff on the blog now.
Thank you.