5 Jun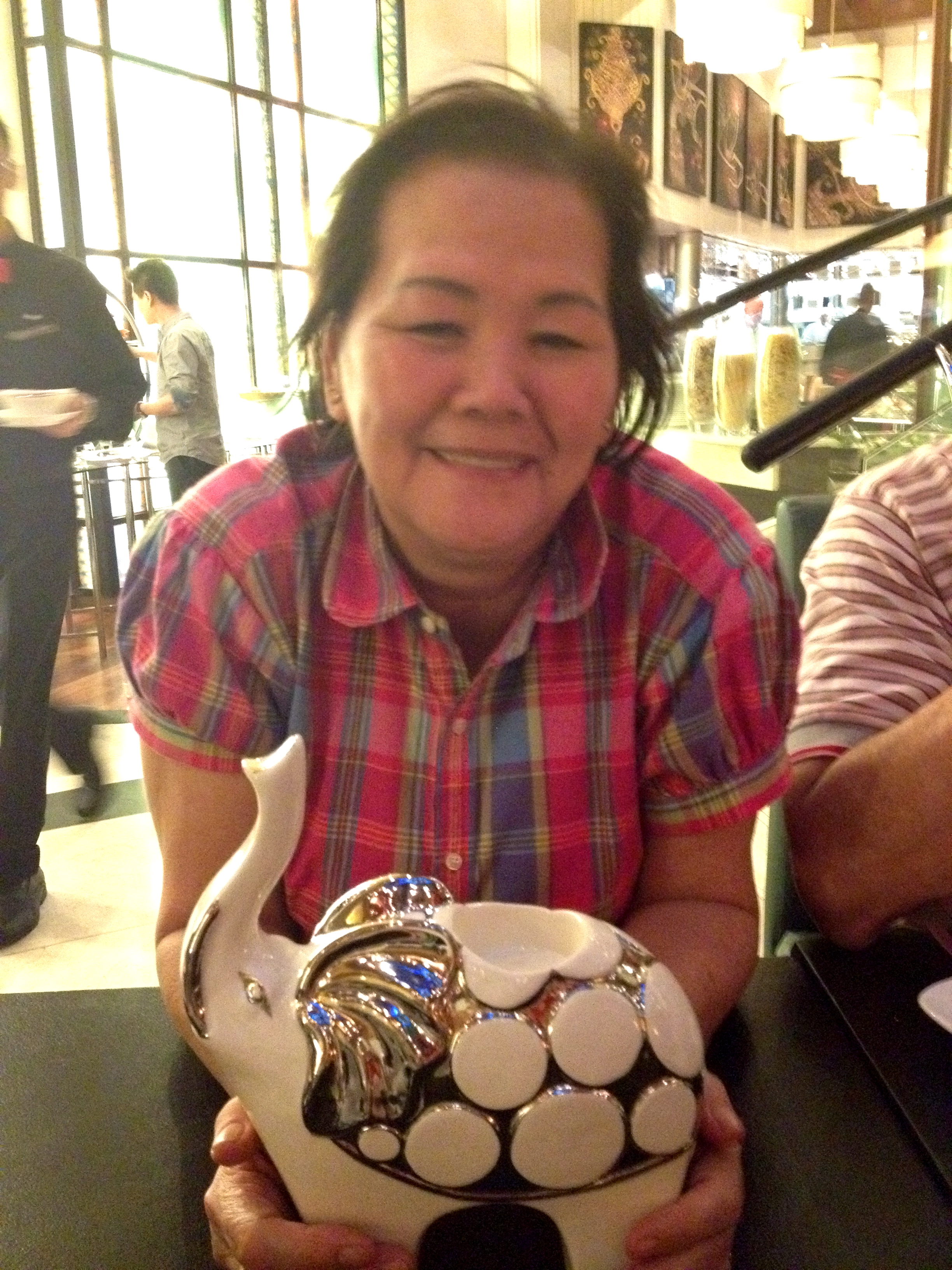 Over the weekend, I was down in Singapore with my parents and Paul. I haven't had the opportunity to spend so much time with my ma in a long time. It was a nice short car trip down to the island nation of immaculate streets and drab buildings.
My ma loves Singapore and we were down there to attend a birthday bash for a Singaporean granduncle of mine. We checked in at the neat little YMCA hotel on Orchard, refreshed ourselves, had a little drink just across the street at an American diner. The dinner at Sheraton Tower's came later and it was pretty much a standard affair – ate, talked, sang (Eternity by Robbie Williams) as a birthday karoake song to my granduncle,  gave books out as gifts to my grand uncle and some cousins and had a few beers at Jigger and Pony's (my coz 's own water hole) later and came back undharmically (if there's such a word) drunk.
The next few days were spent walking all over Orchard road, carrying my ma's shopping bags. It would have been more fun if I was up to shopping but I was not. However, I just did it to make my ma happy and besides what's there left for her in her twilight years. I am very fortunate to have good advice from Rinpoche to help me get closer to my mum. That's one of the most amazing thing is Rinpoche's uncanny ability to understand and profile people so he knows just how to help them. I have got plenty of advice and he is getting me honed up to be sensitive towards my ma so I know what to do in order to help her long term.