22 Jun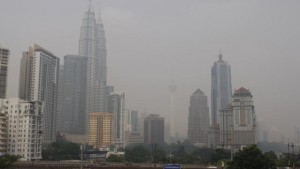 I live in Malaysia and the only natural disaster we experience here in Malaysia is just the haze. The white and grey smog that blankets the city in an almost picturesque manner. It is only picturesque until you breathe it in, smell the burnt scent and the dry irritation that creeps down your throat. That's totally sad because it is totally man-made. The haze we are experiencing is due to forest fires started in Indonesia. Apparently, open burning is illegal there but the results are pretty plain for us to see right now. You see the thick white cloud blanketing the Indonesian island of Sumatra all the way to Malaysia.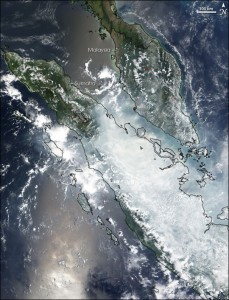 Singapore is most hard-hit by the haze this time and it looks like from the news, they are really pissed. I heard that Malaysia and Singapore had offered cloud-seeding solutions but the Indonesian has not responded as far as I know. Perhaps, its because there's not much real clouds hanging around to be seeded to rain. Time to call the witchdoctor, the weather Shamans and the Lamas to summon the rain. Well, this has been a yearly problem and there doesn't seem to be a solution yet. From the Indonesian side, it seems that they are listening but this touches upon their livelihood and what complaints and pleas seemed to have fallen on deaf ears. It would be great if we can change the direction of the wind and make it blow towards their capital instead. Wouldn't that be great?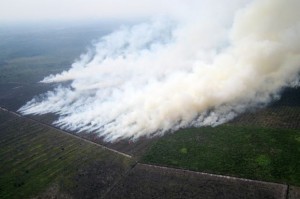 In Singapore, it is said to be so bad that some have seen ashes floating in the air. That's quite scary.  It's scary because environmental destruction like the haze is just one of the more tangible results of human greed. Deforestation in Indonesia by way of clearing the land and burning the fallen trees are just a haphazard way of earning a living. In the end, relations between nations are compromised and one day, there would be no more trees to chop and burn up. What then? The preservation of our world would be more sustainable if people lessen their greed or held in check. What do you think?