13 Oct
Lately, I have been playing nurse and caretaker to Paul Yap while he is healing from a severe slipped disc condition. He has been going for TCM Tuina massage treatments and the doctor prescribed walking, swimming and hot spring baths. He recommended the nearest hot spring and that's in Selayang, one of the outskirts of KL city. Just about 20-30 minute drive away from PJ depending on traffic. So far, the hotspring baths has helped to reduced the pain and the walking and swimming was very helpful in strengthening Paul's back. So, I guess the healing properties they say about hotsprings is true and I have been going every single day with Paul. On my first trip there two weeks ago, I took some pictures and I thought I share it here on the blog.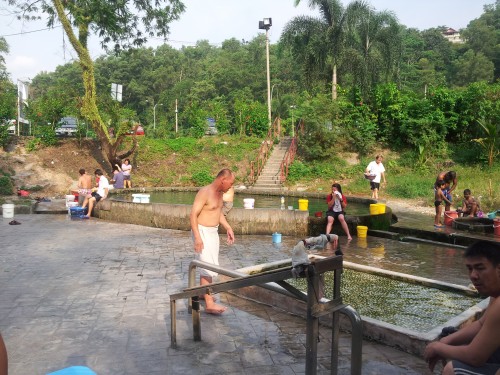 The hotspring basically consists of 3 pools, a reflexology pool and a small soaking pool. You will see bathers come complete with buckets and scoops to shower, soak and even brush their teeth with the spring water. On some days, the water steams a little and somehow, despite the heat from the spring, green algae seems to grow in it, rendering a greenish hue to the pool.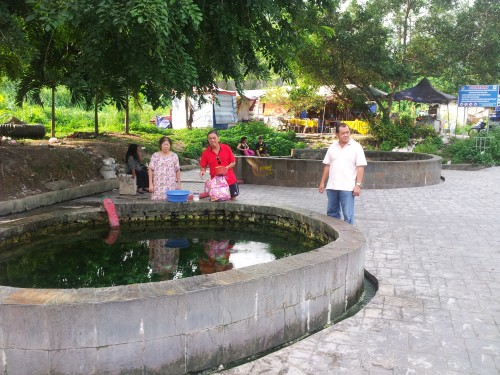 This pool has the hottest water and consequently, the least bathers. People generally take the water from this pool to soak their feet in.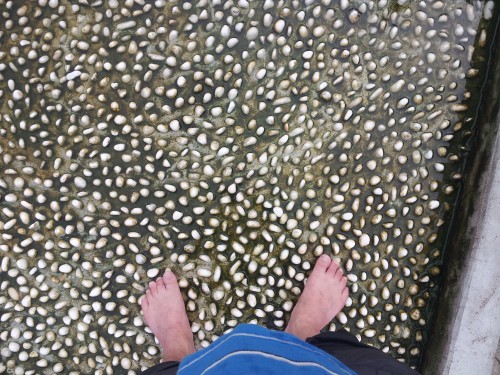 I tried walking across the reflexology pool (those are my feet) but I couldn't remain in there for longer than 30 seconds.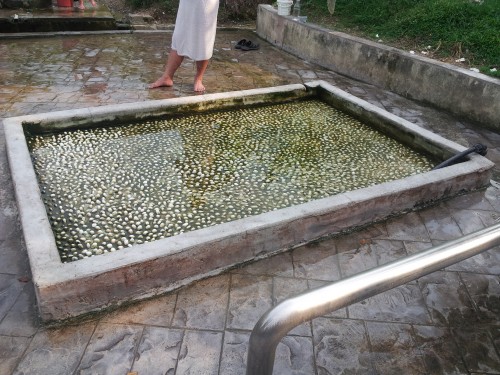 There's a pipe that feeds hot water to warm those little sharp pebbles. Some old ladies lie on these pebbles for 10-15 minutes on end while I couldn't even last for a minute.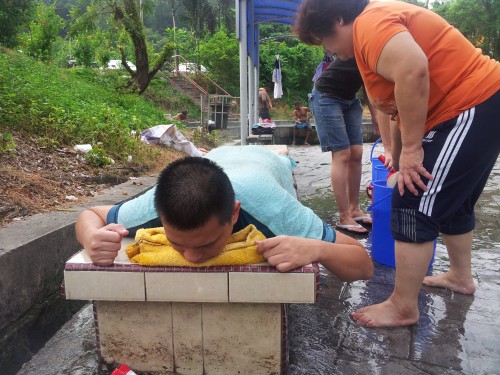 Well, this is how we bathe Paul. He lies on the stone bench and we pour the hot spring water down his back and along his spine. Most bathers are healthy enough to bathe themselves and perhaps, Paul would be able to do so eventually with a lot of hotspring water, exercise and blessings.