19 Oct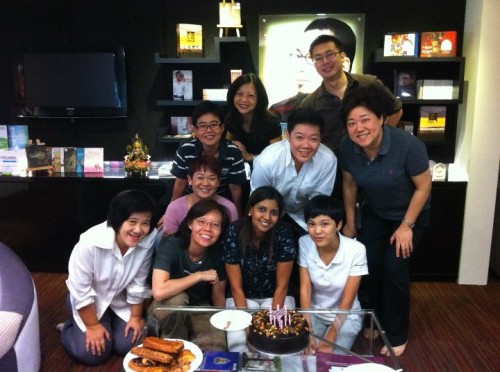 That is a very good question because besides being a celebrity host, I am still trying to piece together the multifaceted nature of her personality and the many roles that she plays. I had a very good time working with her during my time as writer and sales executive of the publication arm of Kechara. Although she is not exactly a bookish type but somehow, one way or another, she came around to pulling the team and gathering the best talents in the house to produce some pretty amazing books. During my time in the publication arm, we came out with 4 amazing books and I enjoyed working with her. She's pretty crazy and obnoxious sometimes but has an amazing way of pulling the team together. Just look at our eager beaver faces above and you know what I mean…Hehe!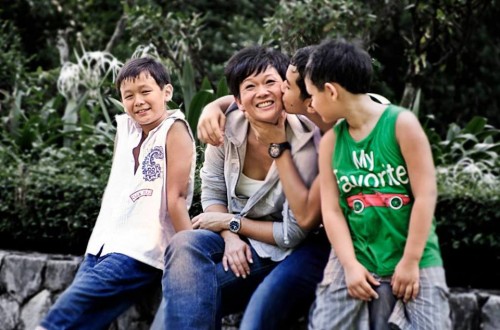 While juggling her responsibilities at Kechara, she's a great single mom to these 3 wonderful boys. I have tried babysitting 2 of them for half a day with 3 other colleagues by taking them to a mall and by the end of the day, we were spent! I simply do not know how she could manage raising those 3 little 'munsters' and also maintain her portfolios and responsibilities in Kechara. I guess she can be summed up in one word – "supermom".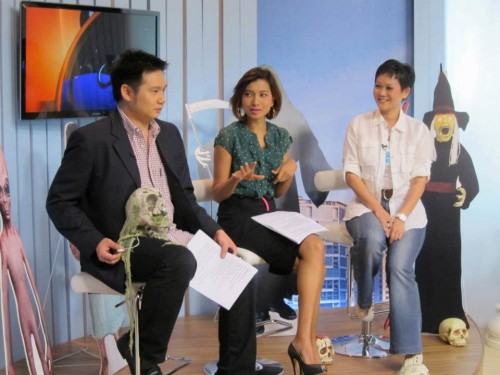 Throughout the years of knowing her, I noticed that she's got this incredible personality that's bursting for attention. And that's why she's great for camera and because she's not afraid to express herself and has a great knack of endearing herself with just about anybody. Tsem Rinpoche, her spiritual guide naturally saw that in her too and suggested a role as a celebrity host for all things paranormal. Needless to say, she took it on and it's apparent from the beginning that she's just a natural.  She started a series and it's called the Paranormal Zone. She's also a great person to interview because she's spontaneous, funny, witty and just a natural behind the camera. And this interview (the picture above) is done on live Malaysian TV – NTV7 Breakfast show with Douglas Lim and Lisa Wong on her Paranormal Zone.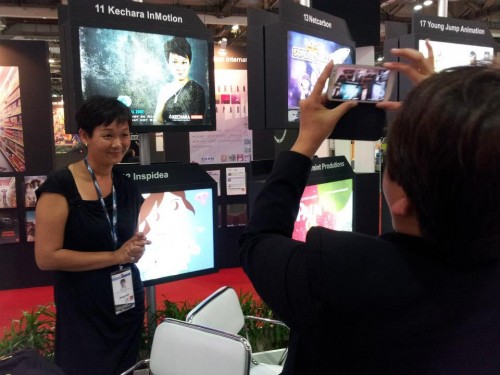 Here's Li Kim promoting the Paranormal Zone all the way at a trade fair in Hong Kong. She has done the same with Kechara's books and has been on many trips to India, Nepal, Shanghai and recently to Korea to negotiate deals with distributors and publishers in these faraway places. The last time I heard was that she has been filming for a second season of the Paranormal Zone. This is going to be interesting a whole new line up of more paranormal themes, explanations and stories that are all delivered Li Kim-style.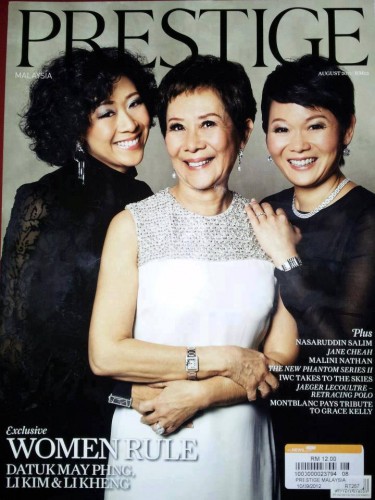 Li Kim is no stranger to the media and has appeared on Prestige's front cover along with her mother, Datuk May Phng and her sister, Li Kheng. They are all interesting corporate figureheads that are as successful in their own right as Li Kim. Datuk May Phng and Li Kheng are admirably just as involved in Kechara as Li Kim herself. Like mother, like daughter. It was her mother's involvement that got Li Kim interested in Tsem Rinpoche, Kechara and the Dharma. She has since grown from strength to strength beginning with her taking on the helm of the publications of Kechara and she's carving her name now as celebrity host of the Paranormal Zone.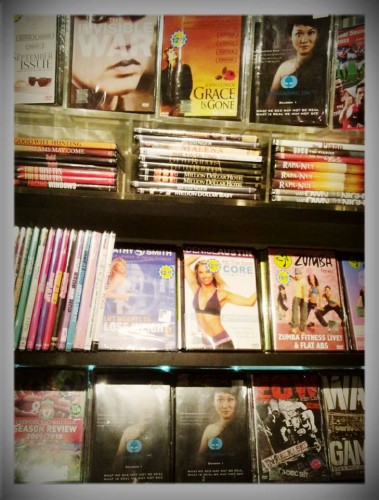 The Paranormal Zone's first season is now available in all Rock Corner CD/DVD shops nationwide along with all 5 Kechara Paradise and our own online Vajrasecrets store. I have also watched the season myself and I must say some of the episodes was pretty interesting and creepy. I can't wait for the second season though.
]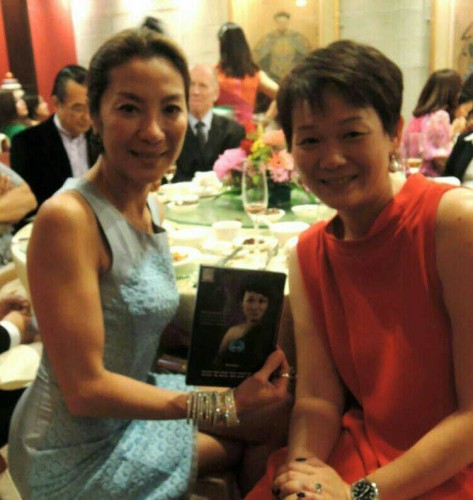 See… I am not the only fan. Here's one of Li Kim and Michelle Yeoh. That's right, Dato' Michelle Yeoh of The Lady, Memoirs of a Geisha and so forth. Incredible! This is just a sign of greater and better things for Li Kim and I hope and wish her all the best with her Paranormal series. I am anticipating her upcoming series and I am pretty sure it would be really good if not better than the first season.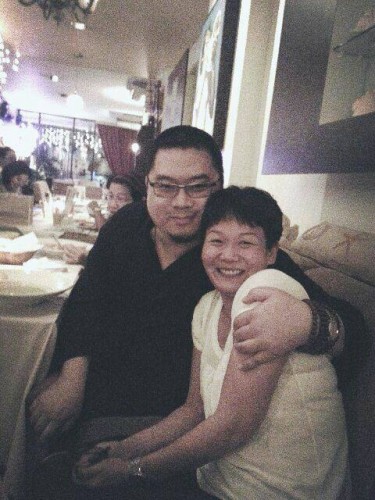 After all, she has Tsem Rinpoche's blessings, well wishes and encouragement to be the best that she can be. Besides being a mom, publisher and celebrity host, she also part of Kechara's Board of Directors and is very much involved in the creation of a Kechara Village/eco-village  – which is basically a development of a commune-like dwellings for volunteers, retreatants, senior members, staff and perhaps visitors to Kechara Forest Retreat. The ideal is being developed and evolved along the way. Her plate is full but she is still going ahead in full steam, charting new direction for Kechara and her Paranormal celebrityhood. She's truly admirable for her work in Kechara and beyond.