27 Oct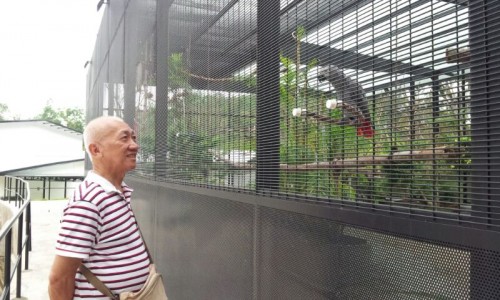 Earlier today, this nice picture was sent to me of my dad smiling at the birds in the aviary in Kechara Forest Retreat. This picture prompted me to write this little blog post about my dad. You see, my dad is not the expressive kinda guy and he had always been the quiet man or rather the man of few words. He is was always even-tempered and I don't recall ever seeing him loose his cool. (Wish I inherited that from my dad… ) When I first entered the Dharma and followed Rinpoche's teachings, I recall Rinpoche telling me to pass my dad one of his teachings to my dad. I pondered and I decided to pass my dad, "Introduction to Buddhism." I didn't explain much to my dad at that time and lo and behold, he was hooked. It was not long when I had announced that I was going to work for the Dharma. My dad gave me his full support and he told me to do what I believed in.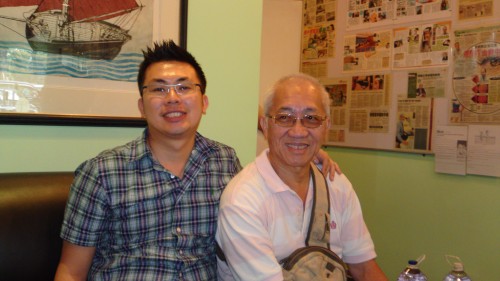 My dad loved Rinpoche's clear explanations of the Dharma and of Buddhism in general. He said that it (rinpoche's teachings) made a lot of sense and after listening, he found that he could relate to some of the deeper subjects mentioned in the free distribution booklets he used to collect from Brickfield's temple. He gradually became a stable member of Kechara House, a respected senior member and did his best to volunteer his time to clean the temple and made offerings. My dad had been quietly doing all that for years in Kechara House and also for the main altar in the ladrang. He told me once that Rinpoche is not just a great teacher but a great leader as well. He sees many aspects of what Rinpoche does is to lead his students and those who follow him towards a greater direction of spreading the Dharma.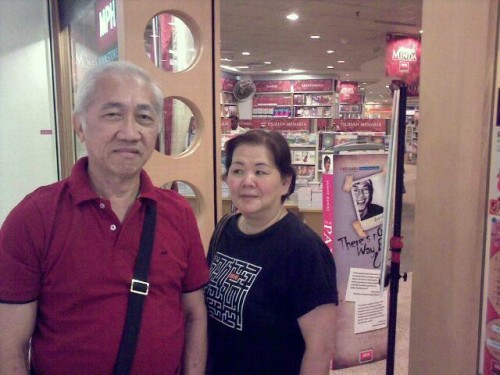 In retrospect,  I am very happy that he supported my work all this while and I thought I wrote about my dad  here  so it would inspire many other parents to support their kids to do what they want to do especially if it is Dharma work, social work or any sort of work that benefit others. I guess in Malaysia, we had reached a point that the cause or the passion behind what we do is just as important, if not more important than just making a living or earning a pay check. That's why I love how Rinpoche had developed Kechara to be a lifetime career for many young people. I guess I am lucky because my dad supported me right from the beginning when I started with Kechara back in the earlier days when it was not as big and reputable as it is today. He could see the value in what I worked for.