20 Jan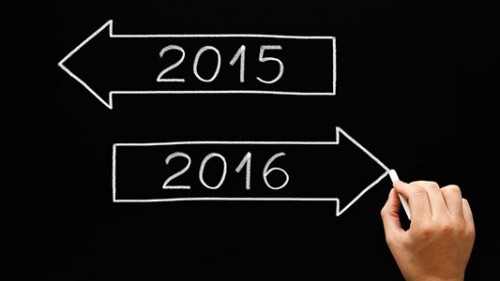 Hello people, its been awhile since I have blogged and I am just amazed that my blog views continue to increase. I guess they are mainly bots and trolls looking for a means to advertise. I get a ton of advert messages in my inbox. Anyway, I thought I start the year this time around on the right foot by coming up with a resolution. I know that's kinda cliche but why not? I did a search and I found that the last time I blogged about a resolution was way back in 2012. Kinda lame… I know and some on that list remains the same… unfortunately.
Before I get into my resolutions, I would like to take a look back at 2015 and check out the highlights of yesteryear.
I don't recall anything particularly noteworthy in the first half of last year.
However, things only started to pick up when the Panglung Oracle (we call him Choje-la) came to visit Kechara mid last year. Aside from the pujas that he did for us which were very sacred and a great blessing for all of us, I was fortunate enough to be able to assist him when he took trance of Dorje Shugden and Kache Marpo in Kechara Forest Retreat. All I can say that it was really surreal to be so physically close to my Dharma Protector. At the back of my mind, I was wondering if he would actually grab me and throw me aside because he was not happy with me. Fortunately, he paid no attention to me. Phew! Anyway, being so close was a great blessing. By the way, that's me assisting the oracle and Rinpoche in the picture below. Love this picture! By the way, I am wearing a mask not because I have a terrible flu or bad breath but so that my unclean breath do not pollute his sacred presence.

After Choje-la left, I immediately entered a Lama Tsongkhapa retreat. Having met Dorje Shugden this time around reminded me of his previous request to perform yearly retreats of Lama Tsongkhapa. In 2014, I managed to do a Lama Tsongkhapa retreat completing 10,000 Migtsemas. This time around, I managed to do a Lama Tsongkhapa retreat completing 25,000 Migtsemas in 4 days. With the rice consecrated with all Migtsema mantras, I threw it all over the Kechara Forest Retreat land.

Just immediate after the retreat, I was fortunate enough to be part of an entourage of several people to make offerings to Rinpoche's teacher, the Mahasiddha Kyabje Gangchen Rinpoche in his center in Europe and also Kyabje Trijang Rinpoche in America. That's me receiving a handshake blessing to be a good pastor.

In order to kickstart our own little Pastors teaching program, I was the first of a series of Pastors to continue Rinpoche's lineage of teachings or I should say sharing the Dharma. So, it was decided that I taught about Black Manjushri, its background, lineage, history and practice. Unfortunately for me, I had a freak accident a week before the teaching in which I smashed both my hands. Both hands had deep lacerations and a nail was yanked out. I passed out on the way to the hospital and I woke up while they were sewing me up with 30 stitches – 15 on each hand. I was told by the male nurse that I had really bad karma and should 'repent'. I couldn't agree more. The teaching went pretty well and there was a nice little double auspicious rainbow as well. Dorje Shugden must have been happy that Dharma is being disseminated by Kechara's pastors. The picture was taken of the actual rainbow after the talk.

More pictures on the actual teaching here :- http://www.tsemrinpoche.com/tsem-tulku-rinpoche/kechara-13-depts/black-manjushri-and-an-overview-of-the-mind.html

To end the year, I shared another teaching on Mandala offerings in Kechara House. Before the teaching, I had to memorize two thirds of the mandala offering liturgy so that it would be easier to place all the heaps onto the mandala set. No rainbows this time but it did spur many people to learn how to offer the long mandala offering. That was neat. It's a nice end to the year. This recollection became pretty long and I think I will have my resolution on the next post.