7 Jun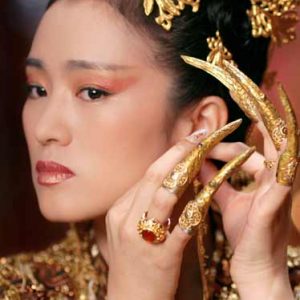 Earlier this year, I was invited to have dinner with Rinpoche, Pastor Seng Piow, Albert and Pastor Niral Patel. It was a fun occasion with Rinpoche and as always, casual dinner and light conversation was always infused with Dharma one way or another. This was no different. We had dinner and in between lots of conversation, jokes, pick games (I have to blog about this another time) and heaps of stories as well.
As we were strolling out of the restaurant, we came by a jewellery store that had a huge light box display that featured a huge multifaceted jewel with its name written in bold letters – "Alexandrite". The store was closed, so all its jewels were kept hidden away in a safe. In smaller print, the stone was described and as we read the description, all of us were staring admiringly at the stone except Pastor Seng Piow. After several minutes, he spoke up and said, "I just don't understand why would people pay so much for that? I just don't get it!"
In response to Pastor Seng Piow, Rinpoche gave a fantastic talk, which I will try to outline the meaning behind the talk here, as far as my memory permits… Rinpoche explained that gemstones are prized as symbols of wealth, especially in the days of old. They were rare, dazzling to behold, and it would take an expert craftsman to fashion them into the most beautiful jewelleries to adorn ourselves with. However, what is a symbol of wealth to you may be worthless to another person. This is just like how Alexandrite is just a worthless stone to Pastor Seng Piow but to a 'tai-tai', it is the ultimate status symbol. Why is that?
It was at this moment that Rinpoche delved deeper and said that ultimately, Alexandrite is just a rock that is mined from the earth. This stone itself has no intrinsic value. It is the value that society, pop culture and people impute on it and therefore, its value in reality is false. Actually, all of us impute false value on different things in our lives. Therefore, we would work very hard, sacrifice and some would even do nasty things to attain it. If we have it and somehow we lose it, we would be very upset.
For example, for someone like Pastor Seng Piow, his Alexandrite would be the latest gadgets and his laptop. For another person, it could be looking good in expensive designer clothes and so forth. All of us have our own version of Alexandrite in our lives and we put so much energy into something that ultimately doesn't really have any value from its side.
That's the gist of this talk and I hope I captured its essence. Actually, all of us have an Alexandrite disguised according to our attachment. It is up to us to realize it for what it really is and apply the Dharma to be free.