26 Mar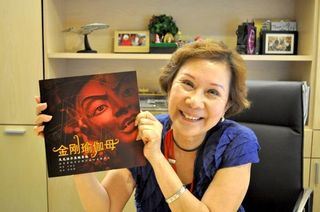 KMP and KD had seen a flurry of busy people like little elves hurrying about and doing their best to get the Chinese version of the Vajrayogini book out.
The Chinese Vajrayogini may seem like just a translation but it is not just a mere translation as it took a lot of hard work. Translation is not an easy job as both Chinese and English are two very different languages. Getting the right nuance to convey a particular meaning takes quite a lot of effort. I must say  kudos to Liaison Paul Yap, head of Kechara Discovery and KMP translator Dr Lanse and Chua Siong Woan.
Picture above : Kechara House President Dato May Phng holding a copy of the Chinese Vajrayogini book.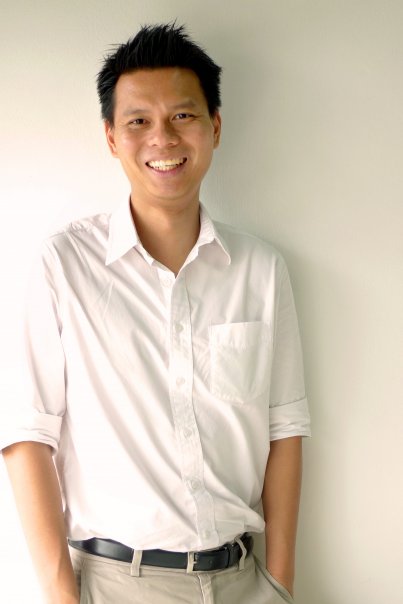 This is my housemate and collaborator of the Vajrayogini book. He is also the head of Kechara Discovery (Check his department out at www.kechara.com/discovery/). He has a quirky no-nonsense attitude coupled with unmatched zeal to prove everyone wrong when he feels challenged but underneath that veneer is a truly big heart. He is loyal, stable and is an incredibly generous person.
He has truly come a long way and as a good friend, I am so proud for him especially for the Chinese Vajrayogini book, which he had personally spent a lot of effort in the design and translation. There is no doubt that he is an achiever and a true friend. I do wish him all the best and look forward to many more collaborations in the future along with heartfelt wishes for more growth and expansion in his department and Dharma work.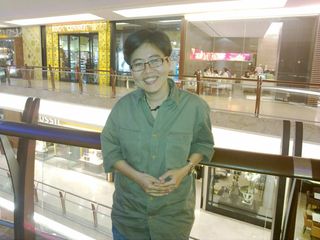 This is Dr Lanse, my colleague in KMP department. She is a silent intellectual type and she was brought to KMP by Liaison Yek Yee. I remember that she started in KMP on a part time basis and she seemed to be on stop-over in KMP with plans to pursue further studies as a medical doctor later. Although appearing to be wishy-washy in the beginning and we really didn't expect to see her in KMP after her exams last year. However, she had a turnaround after her exams and she suddenly committed to KMP full time!
I am so proud that through much care, love and support from the team (especially from Susan, Sharon and Yek Yee) that she had made the commitment! One of her first assignments as full-time staff of KMP is the translation of the Vajrayogini book, which she took on with no complaints and she patiently translated the text and at times over and over again along with assistance from Paul Yap. If you are reading this, congratulations for your hard work and I do hope to see more translations! (Check out the KMP team I am talking about at www.kechara.com/kmp/)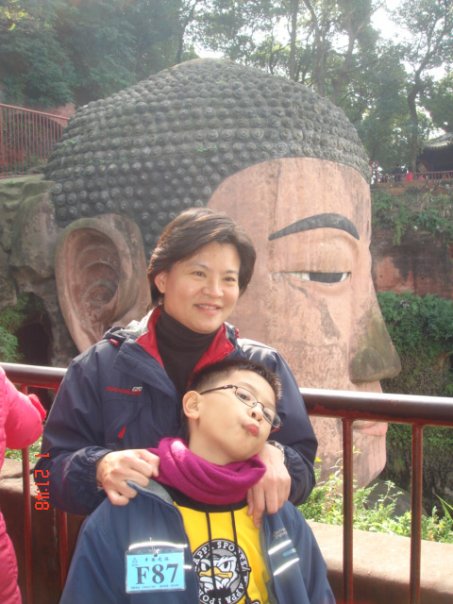 The other translator that worked on the Chinese Vajrayogini book was Ms Chua Siong Woan. She was the lady who ran a soap/spa items/scented candle store just across from the Kechara Mystical Treasures store that I used to work about 3-4 years ago. I remember that I managed to persuade her husband and her to invite a Lama Tsongkhapa statue to pray.
Fast forward to today, she is an active committee member (Treasurer) of Kechara Soup Kitchen and also does Setrap Pujas. She has her own job outside, is a great mother of two kids, wife to a great husband and also an active member of KSK and KH. Wow! I am amazed and inspired. Plus, she helped in the translation of the Vajrayogini book. What an amazing woman and as far as I know, she is committed towards her department – KSK. I thank her for her help in translating and look forward to all the amazing Dharma work that she will do with her department. (Check her department out at www.kechara.com/ksk/)
P/S: Photos taken from their respective Facebook and Rinpoche's blog