3 Apr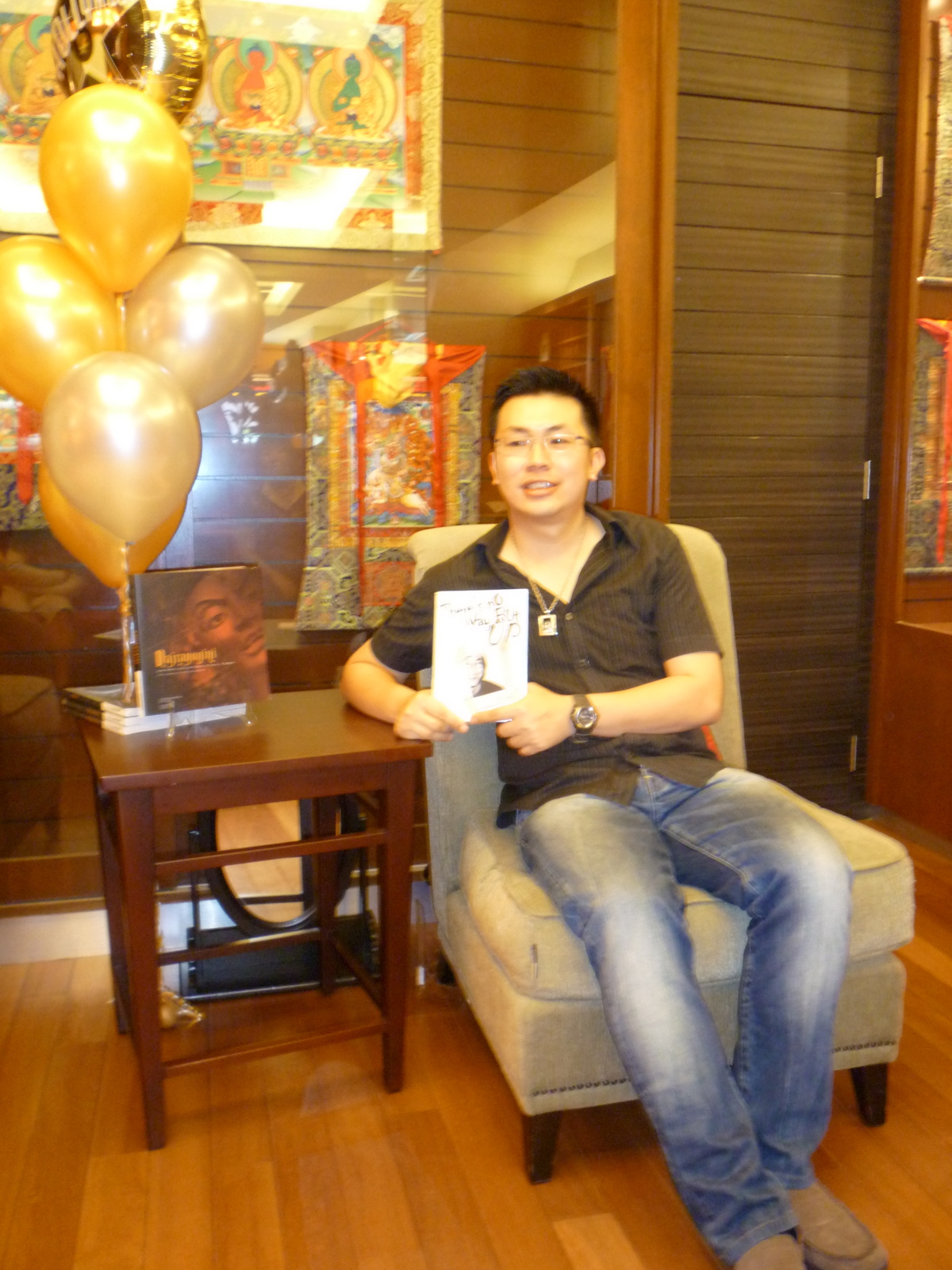 I just did a book reading of, "There's No Way But Up" yesterday at Kechara Paradise Bangsar. Here is a silly photo taken just before the reading with all the shiny balloons that were a gift from Rinpoche in celebration of this occasion. Since, i was in the spotlight, I figured I might as well showcase the Vajrayogini book on the little table beside me.
It was Qing Ming, or the 'All-Soul's Day' for the Chinese and I was honestly worried that only ghosts would be attending. I was even wondering if my parents would be able to make it. You know me, I have been worrying about everything. Being an unknown writer is not easy!
Fortunately, my cousins and aunt were here and in fact we had lunch just before. They had no idea about Rinpoche, Kechara, or even what's in my book. They came just because I invited them. Anyway, they had a good time talking to a few people and Su Ming is seen in the photo below talking up a storm with the 3 ladies. She shooed me away when i got close to talk to them.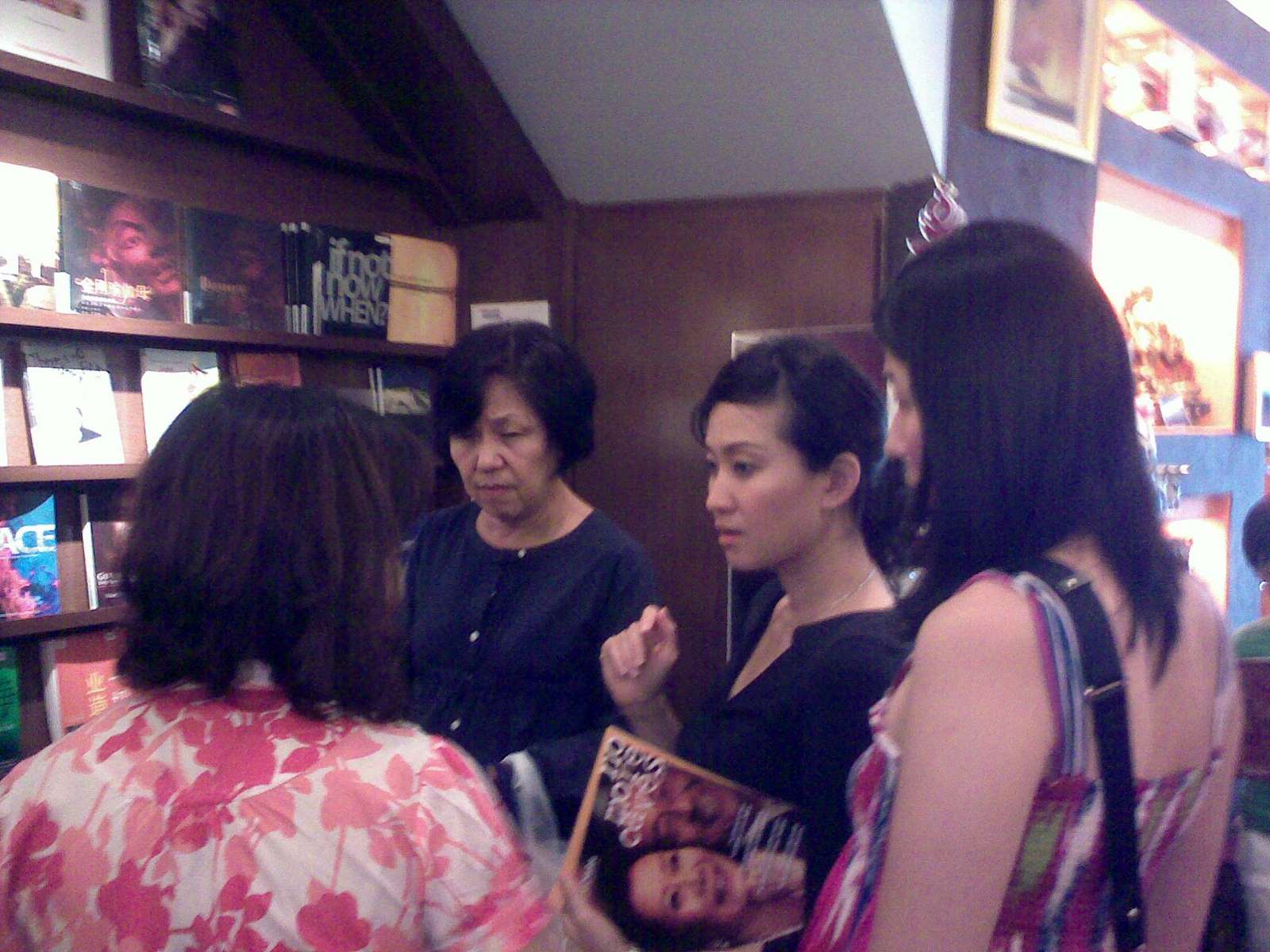 I am not sure what the conversation was about but I got busy with preparing for the book reading. You know, what's funny. I chuck out all the little notes I had in my head because I didn't want it to be boring stuffy and made up. I was a nervous wreck and everybody knew including my poor CEO boss, Li Kim. She had a talk with me about managing people's opinions just yesterday. (Haha!) She was afraid that people will ask strange questions and I'd be all worked up.
By then, more people had arrived and I could breathe a sigh or relief. Finally, my parents made a grand entrance and I was really happy. I really wanted both my parents to be there and to be happy and proud of their only child – "me". I think that is really what all parents want out of their kids.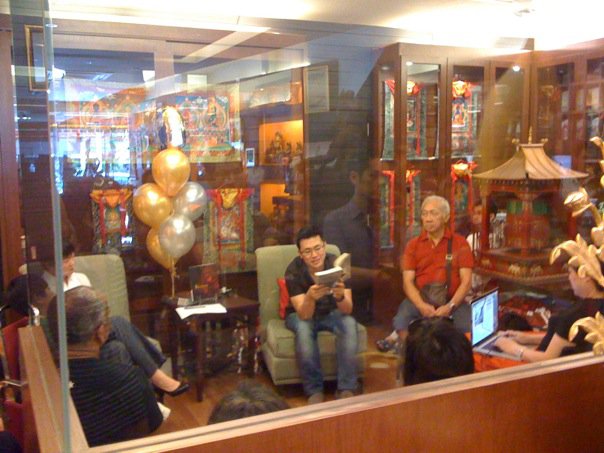 The balloons provided a good backdrop to my offbeat, nervous song and dance while I read my little book. The highlight came when I read out the dedication page to my parents. There was an unexpected applause from the audience and I could tell that my parents, particularly my mum was holding tears. I too was moved and I made sure that the audience know who my parents are.
Everything said after that was a blur and all I remember saying was that I owe it to Rinpoche for making me an author. His methods were unconventional but it worked.
Rinpoche's methods of making me an author are:-
1. Encouraging me to explain to customers the Dharma when I worked in Kechara Paradise.
2. Getting me to talk non-stop when I was with Rinpoche. I had to force out hours upon hours of 'new news' when he did his meditations and sadhana.
I spoke a lot more but I guess I endeared myself to many in the audience. We sold 11 of There's No But Ups and 19 other KMP books. I signed a lot of books and got really exhausted but I was very happy to see everyone. I am glad my little pleas of buying my book to the audience worked!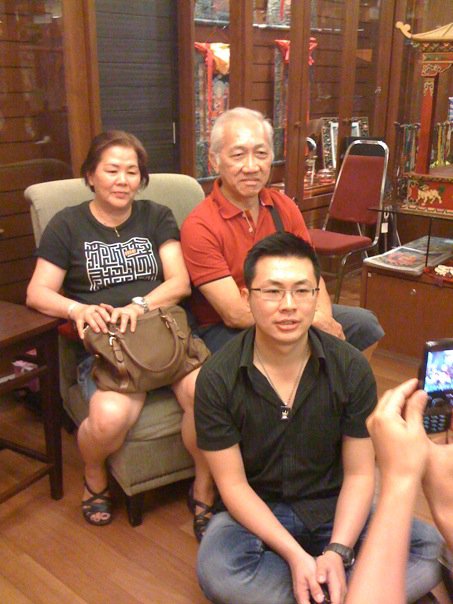 "In this book, I share my experiences which I dedicate wholeheartedly to my "tallest" and most beautiful Mom in the whole world. She has always forgiven me despite all the "naughty" things I have done in the past. My mom will always accept me for who I am and would always ensure that I have everything that I ever wanted.
Another important person I would like to dedicate the words shared within this book to is Pa, the most wonderful father in the whole world for being the silent, strong and intelligent figure. I love and respect my father because of his continuous inspiration to me with his transformation towards greater generosity and forbearance.
Mom and Pa! This book is for both of you!
There's No Way But Up