14 Apr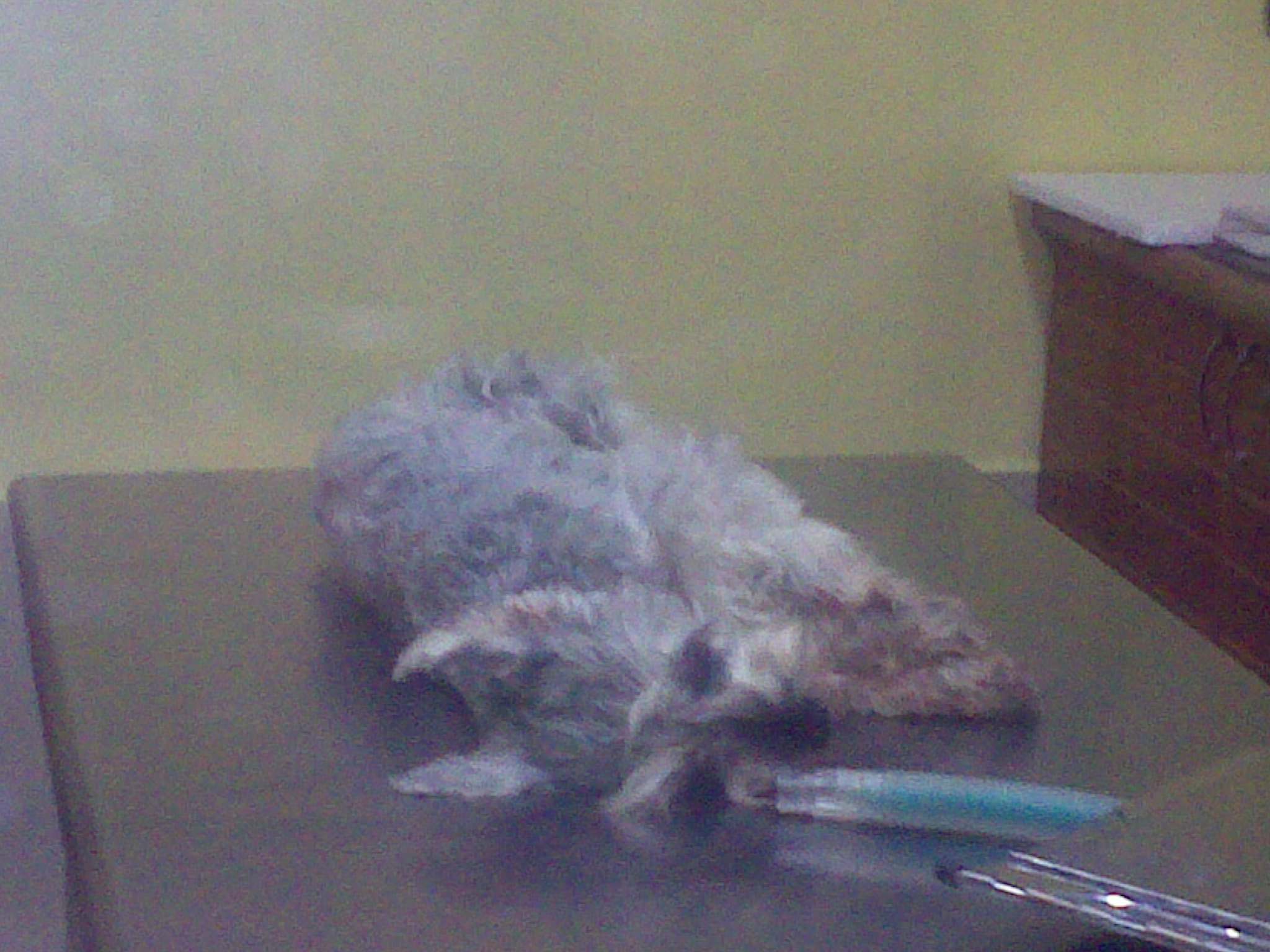 I am greatly saddened with the recent news of two deaths over the weekend. It leaves a rather poignant reminder of how near death is to all of us. 
The first heart-wrenching death is this cute white little Schnautzer whose name is Namse (I took this last picture of him in the pet hospital). He is an innocent little dog and was such a good boy to his mother, Wan. They loved each other very dearly and Wan treated him just like her own son. 
Unfortunately, his time was up and it was over when a car ran over him. I drove Wan and Paul over to the pet hospital, half-expecting to see Namse injured but alive. However, when we got to the operating table, Namse was already lifeless and had passed away. I will never forget the sight of Wan grieving over Namse's remains. Namse will never lick, eat, bark or show any affection anymore. He is gone.
However, as Buddhists we have to be strong and think what's best for Namse. What will help him is Setrap and Medicine Buddha. So we held onto our tears and recited Medicine Buddha and Setrap mantras and blew onto Namse. Wan repeated whispered into Namse's ears to move on. Then with Rinpoche's advice, consecrated rice, water and mani pills were placed on his head and in his mouth along with a Lamrim volume also placed upon his little head to create the cause for little Namse to take a higher rebirth. Only, Setrap, his karma and the little mantras we recited can help him now. Wan prayed fervently for Namse's good rebirth. This is all we can do at this point. How easily life just slips us by… Today is Namse's passing, tomorrow could be mine…