29 Oct
Just three nights ago, Kechara Saraswati Arts (KSA), Kechara's arts department just opened its doors at a completely new location. Prior to this, it was on the first floor of SS2, a bustling part of suburbia but also a complete parking nightmare. Now, spirituality through arts is easily attainable and accessible, just behind Kechara House New Gompa and it is also on the same street as my office, Kechara Media and Publication and E-division's office. The following is some pictures I took during the opening last Tuesday(26th Oct).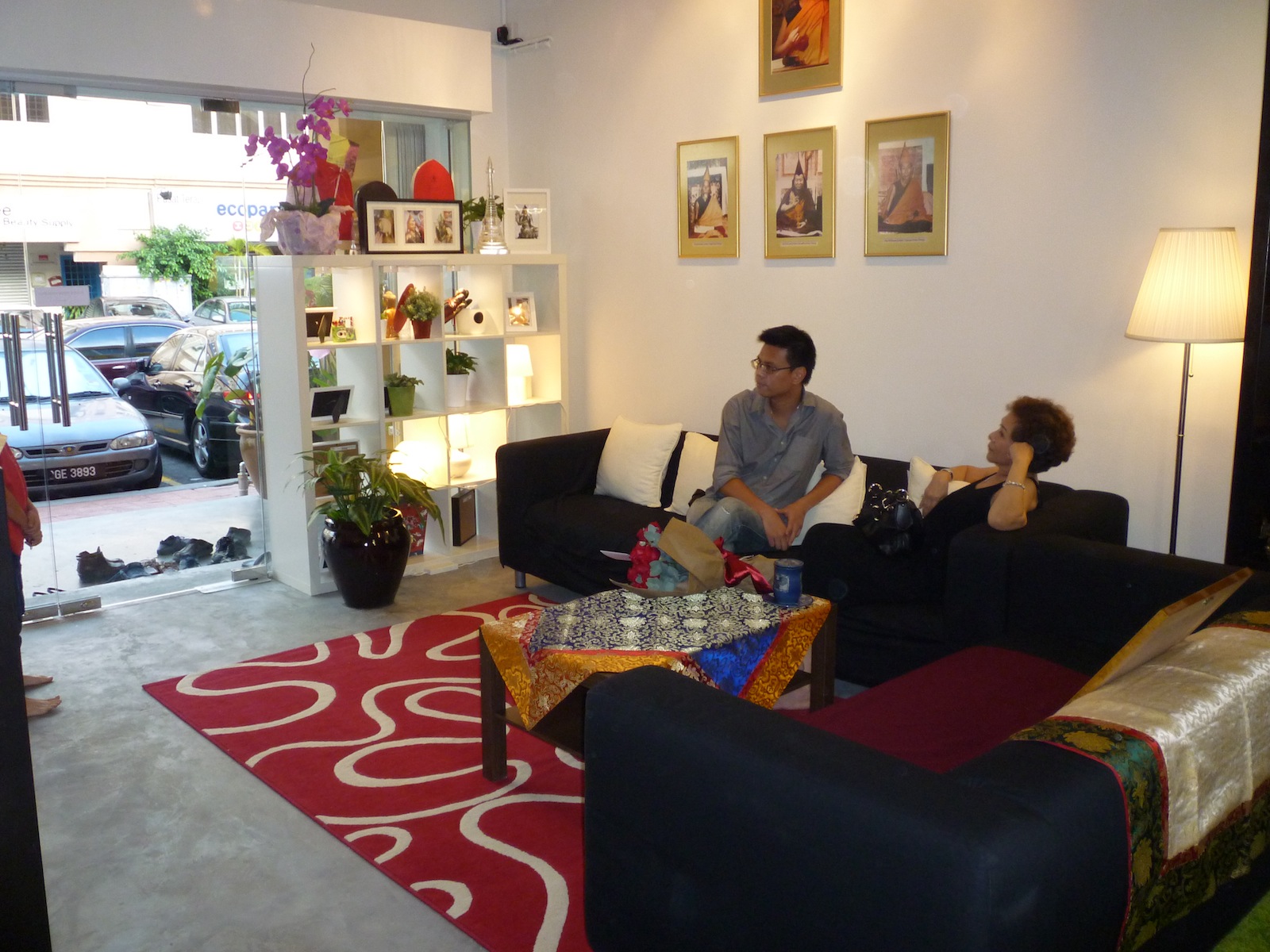 A colourful public area with comfortable couches awaits visitors at the front.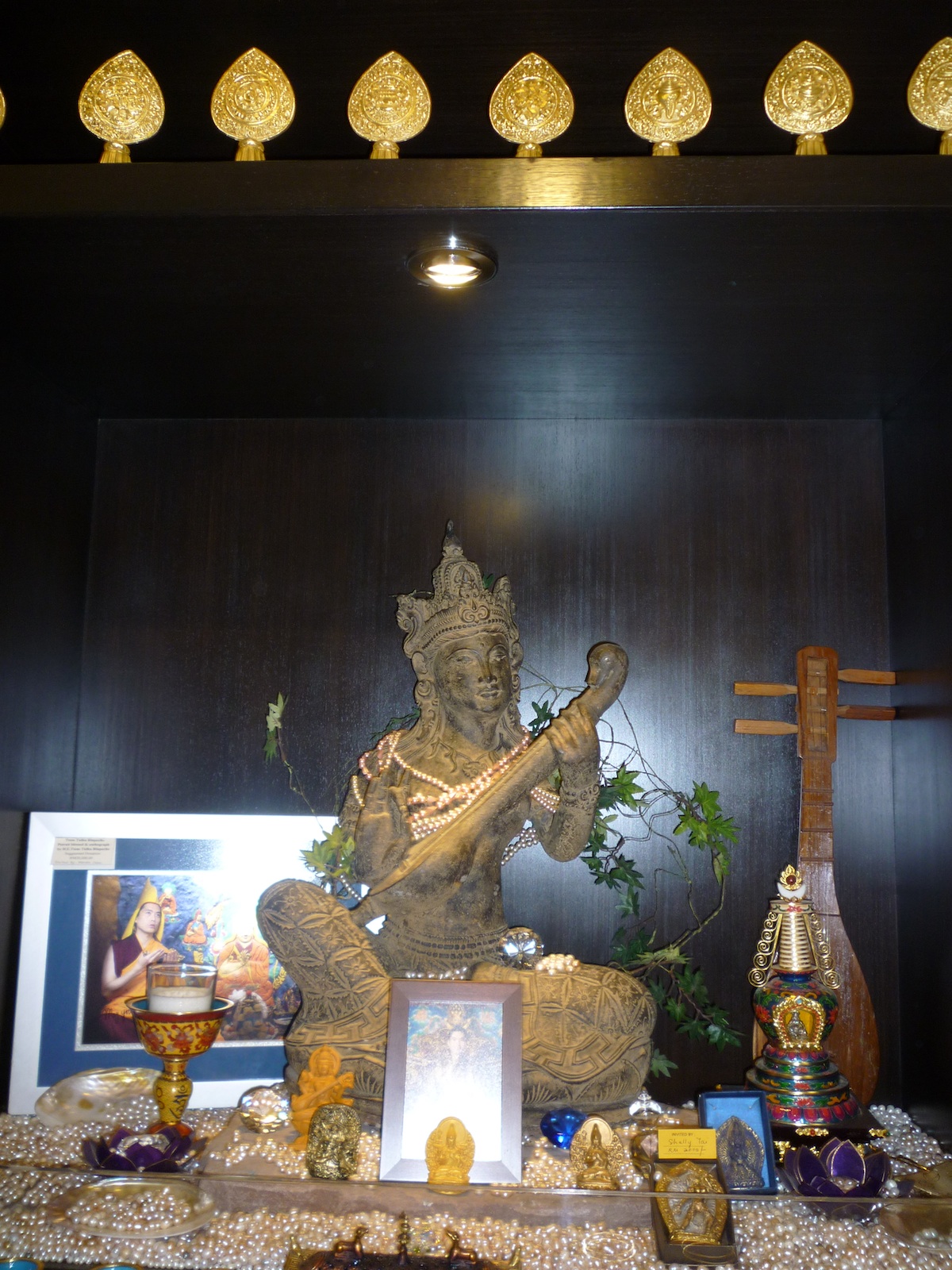 Saraswati's (patron Buddha of wisdom and the arts) home with lots of offerings.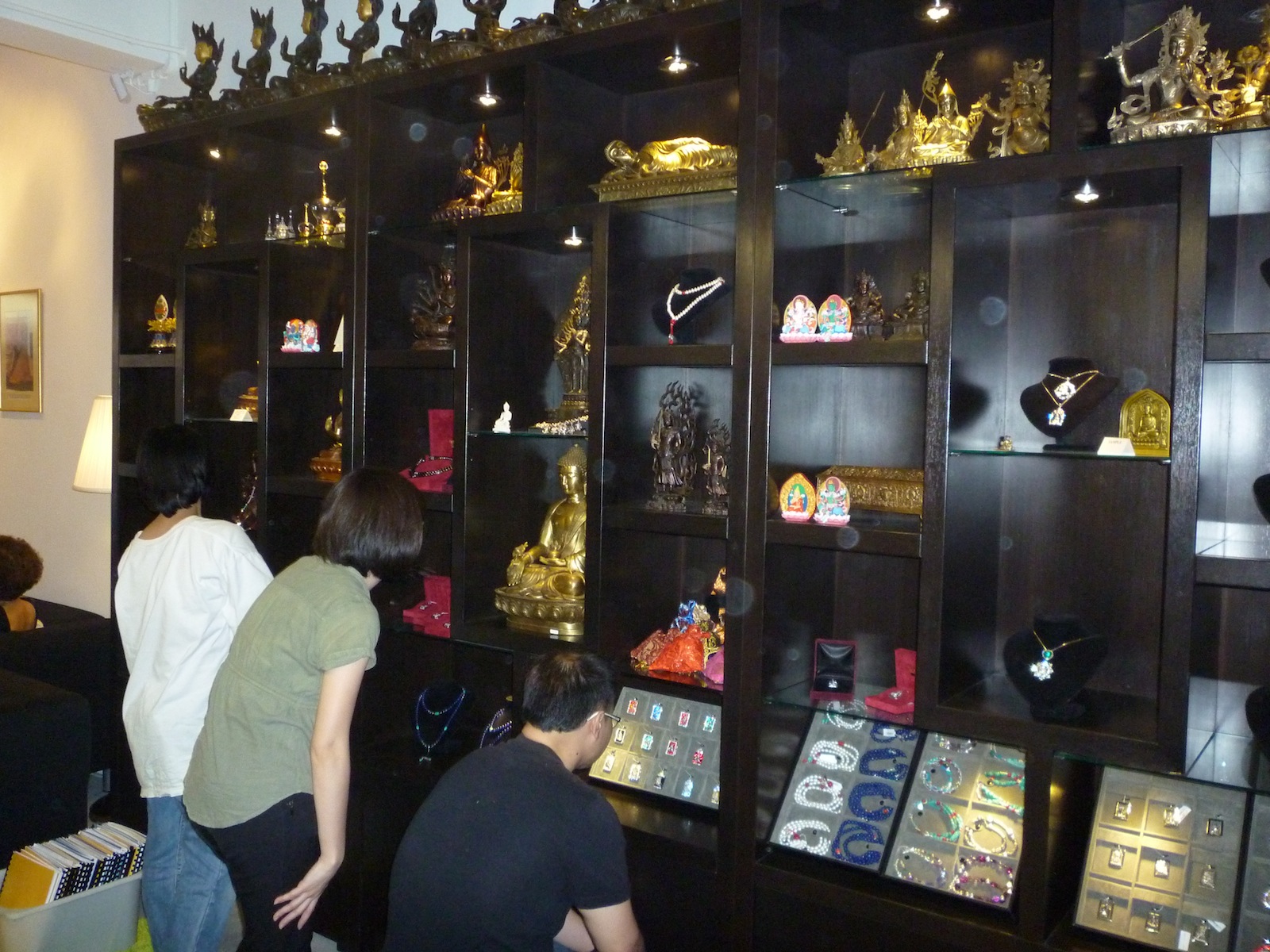 The statues, jewellery and malas are for sale to the public to raise funds for KSA.

A little underwater world within KSA. The parrot fishes are artists too you know…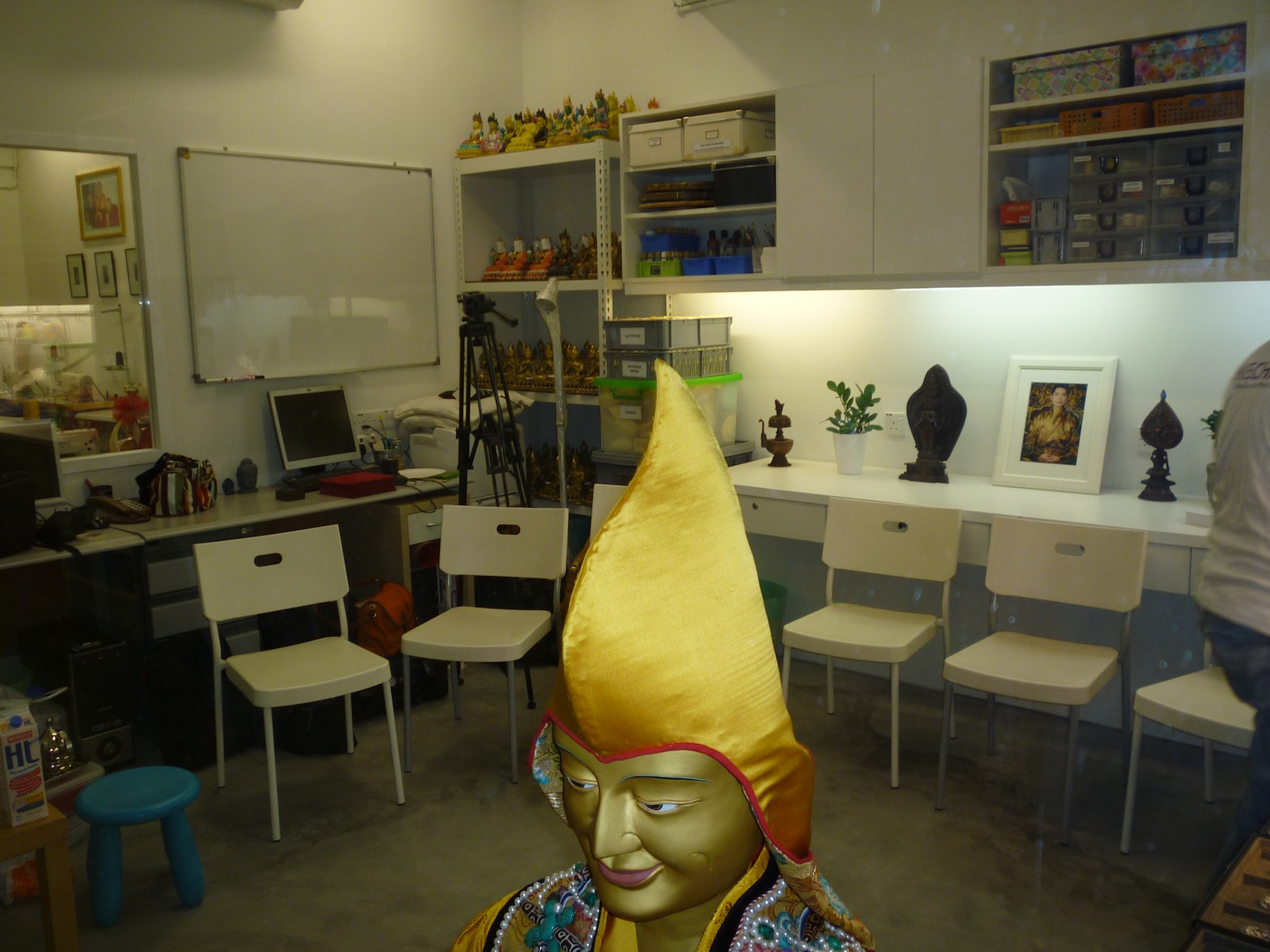 Here is the artists' and volunteers' sweatshop… I mean workshop.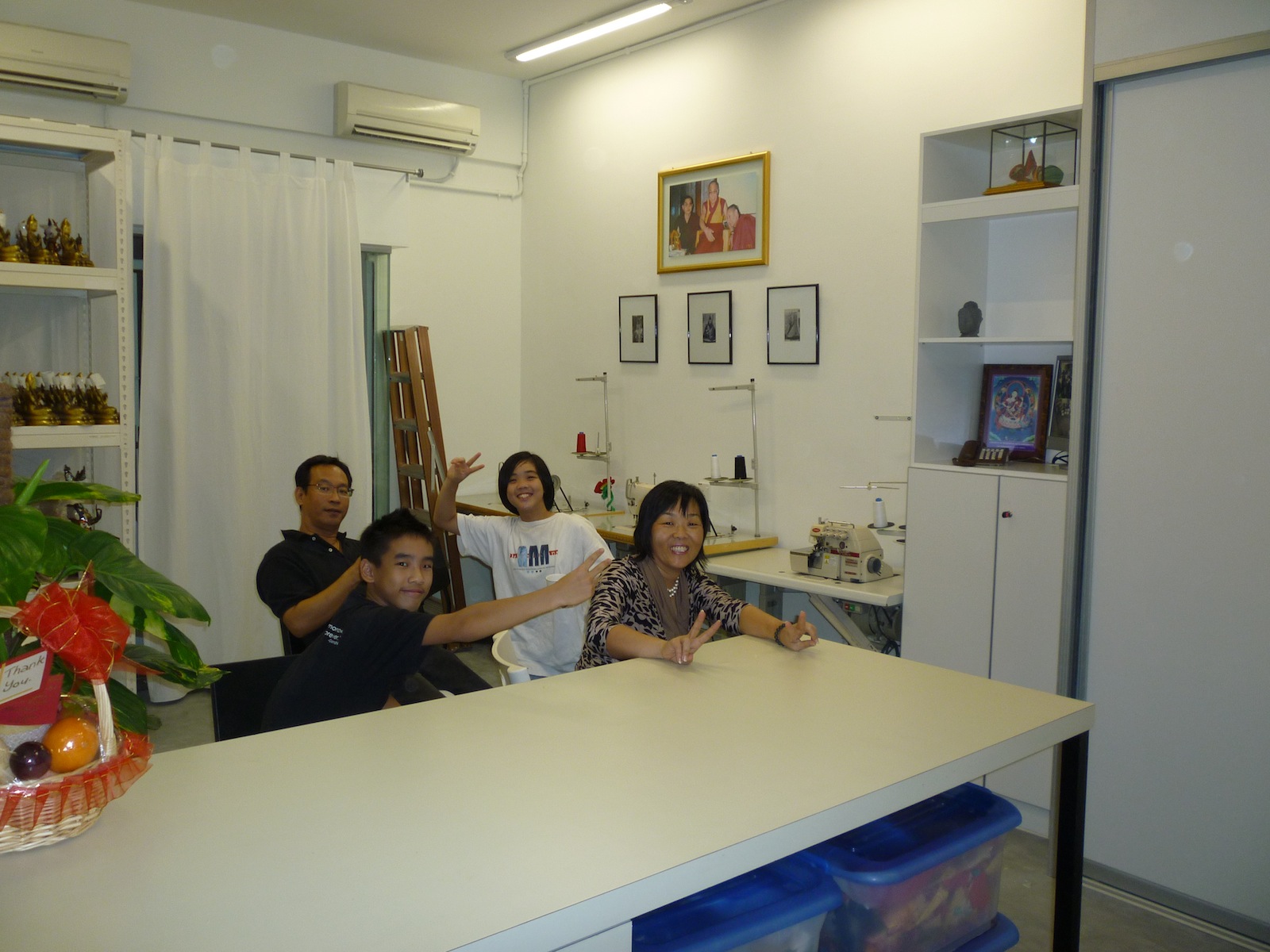 This is the sewing division where they sew thangkas, traditional deities' clothes and haute couture garments.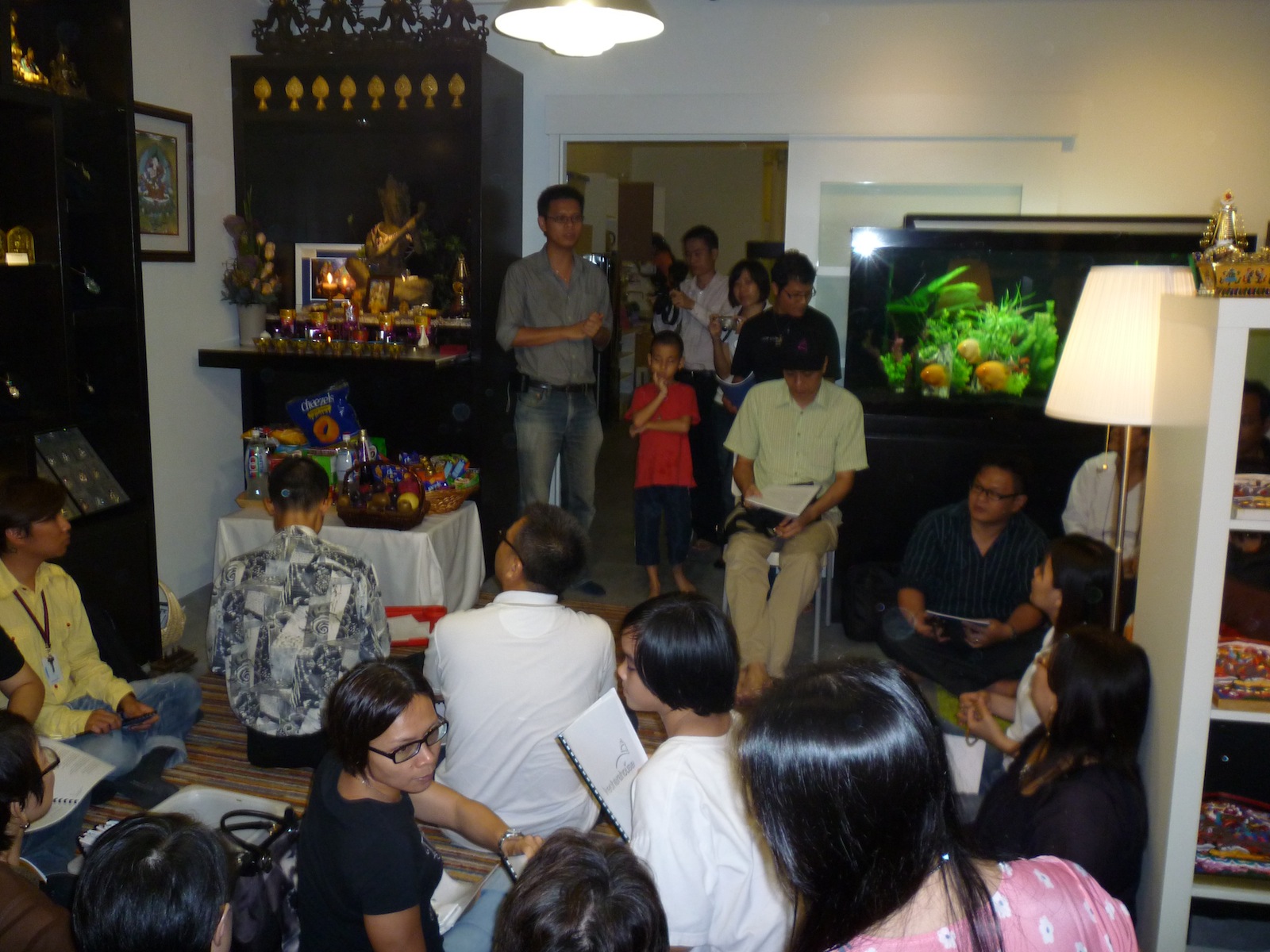 Just before our prayers, Paul Yap, liaison and head of KSA gave a little speech of KSA's history, hopes and dreams along with some thanksgiving to Rinpoche, patrons and sponsors.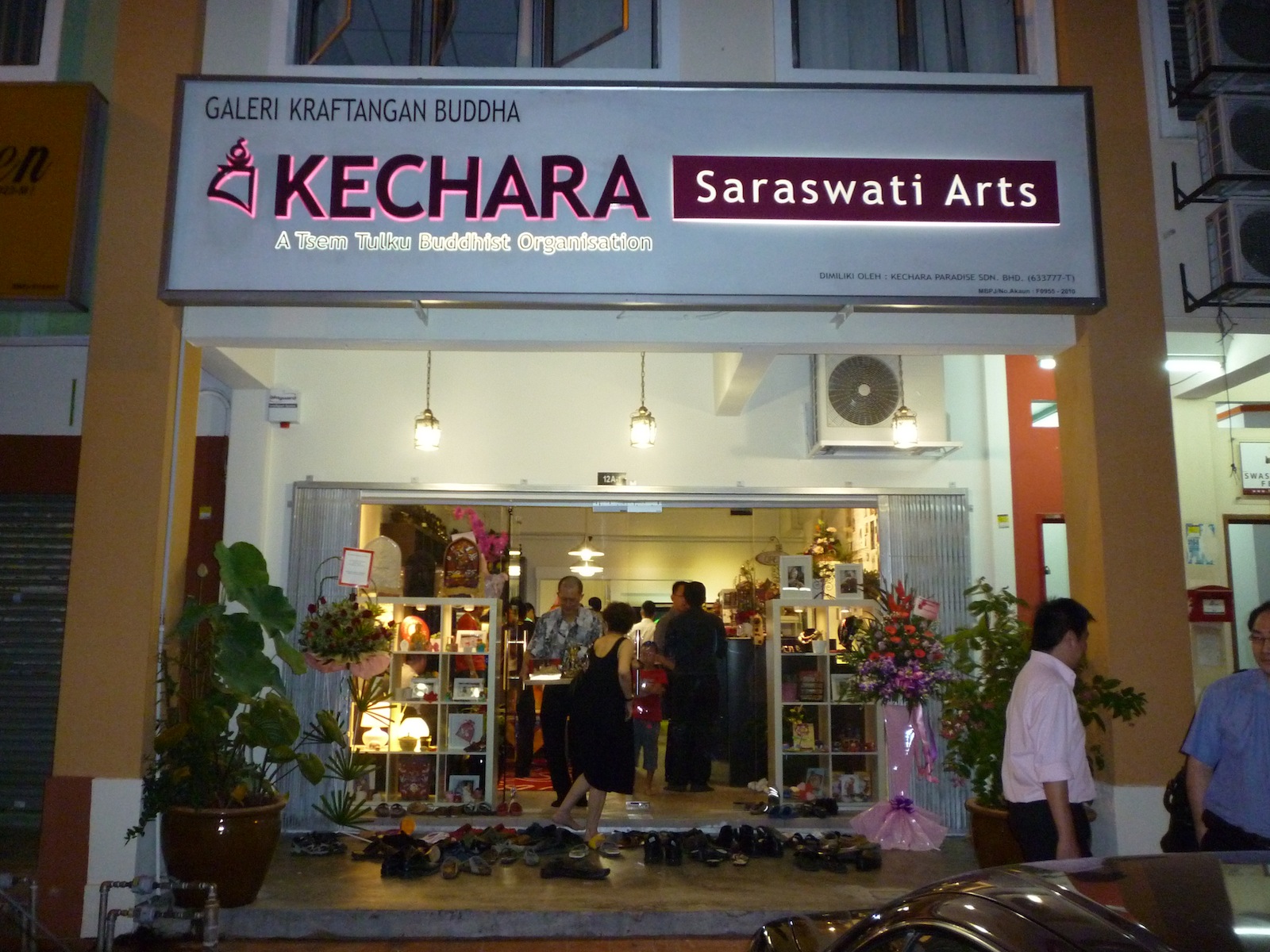 Check out the wonderfully inviting KSA storefront. 
H. E. Tsem Tulku Rinpoche had in mind for KSA to heal many people's minds through the 5 senses. Through the avenue of art, they heal their mind because the artwork adorns or is related to the Dharma, whether it is rolling mantras, painting statues' face and tsa-tsas, beading work or even sewing up brocade clothes and thangkas. More information of KSA is available on their website…. http://www.kechara.com/arts/