31 Oct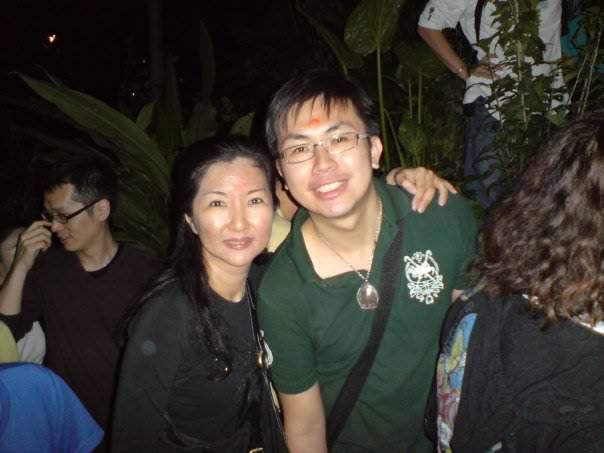 Dear Dato' Ruby Khong,
You have been a great friend and Dharma sister for the past 6-7 years. I am in awe at your meteoric rise in your Dharma work. I just love what you are doing with Kechara Soup Kitchen and on top of that, you do it with such sense of style. What you have achieved is absolutely deserving as you are meticulous, hard-working, intuitive, straight-forward and a 'fiery' person. You inspire me and I shall never forget the times you 'gave me a piece of your mind', the times you defended me and stood by me. You are a loyal person and I noticed as you become more and more successful, you seemed to be more and more contented, opened and humble. I really like that about you and I thought I wish you a HEARTY CONGRATULATIONS on the conferment of your Datoship!!! May you bring lots of happiness to others with it. Therefore, like I said before, "You are someone I wanna be when I grow up." (I copied those words from Paris)
PS: Hope you don't mind this unflattering picture of both of us in Nepal. It is the only one I have. Hehe!
XXXX
David