1 May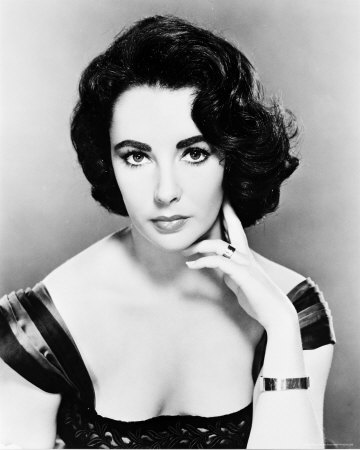 Two evenings ago, I rendezvoused with Tsem Rinpoche at a neighbourhood Italian restaurant for dinner with Seng Piow, Bryan and Ethan. I just had Minestrone soup (because I already had dinner) while the rest had pasta or salads. Then, we adjourned to Wendy's next door for dessert – French fries and baked potatoes (not exactly the healthiest choice of foods). Midway, Rinpoche was fiddling with his new Samsung Tab and was sort of showing it off to me. This is nothing new and was just the sort of thing Rinpoche would often do to 'highlight' my attachment to gadgets or what not. Amidst the blaring cartoon on a nearby TV screen, he started playing the BBC Tribute to Liz Taylor on his Tab.
We saw pretty images of Liz Taylor splashed on his Tab while Rinpoche started talking about her. He said that he was in the midst of reading a biography of hers and was quite inspired by her story. Then, he started asking the boys what they thought about Liz Taylor and what they thought that he liked about Liz Taylor. Everyone started to cringe their foreheads and stared at invisible midair objects in deep thought. I thought about it and broke the profound silence by saying, "I think Rinpoche resonated with Elizabeth Taylor because she had great on-screen presence and charisma. I noticed Rinpoche tend to like stars with such powerful presence on camera…"  Suddenly, there was a cacophony of agreement and variations of what I said. Well, it wasn't exactly what Rinpoche was thinking but he liked what I said. Then, he went on tell us the 3 reasons why he loved Liz Taylor…
1. He could have been a star just like Liz Taylor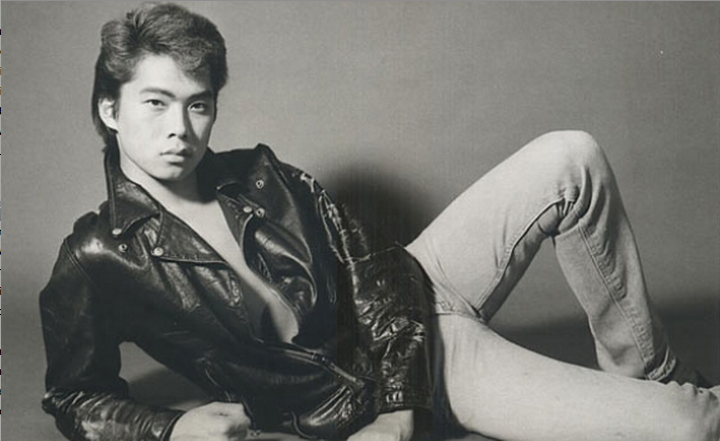 Rinpoche when he was in Hollywood
Rinpoche had always wanted to be a movie star since his teenage days living in Hollywood, Los Angeles. He always felt he could make it because he was determined and would not let anything stop him. Humbly, he felt he might or might not be as huge as Liz Taylor but he knew that would be something big if he pursued it. Naturally, all that was given up because he promised his Guru, Kyabje Zong Rinpoche to become a monk. There was no hint of regret in his voice but he seemed sure that if he was a big star and the money came rolling in, he would sponsor Gaden Monastery. He asked me a pick game choice, "To be gorgeous and sexy with no money and no future or be a rich, fat, lonely and unhappy person?" Naturally, I chose to be gorgeous and Rinpoche chose to be fat and unhappy because that would mean that he could sponsor Gaden Monastery and he didn't mind the misery.
Rinpoche is also amazed and inspired by people who have something in them that could be so sought after. Liz Taylor obviously had a powerful presence and a great actor, which she used to make millions. In her iconic film Cleopatra, she asked for a million dollars and this was when the top Hollywood stars were paid a 100 to 150 thousand dollars. Even when her stardom waned in her later years, she was still able to make 45 million for a line of perfume!
2. Liz Taylor was insecure and unhappy despite public appearance. 
Rinpoche could relate to her insecurity and constant weight issues. Who would have thought that Liz Taylor with all the men and diamonds in the world could be so insecure and unhappy. Her unhappiness is clearly seen with her constant battle with her weight but she still had to still keep up with appearances. The pressure of public expectation can be overwhelming and for Rinpoche, it is a daily struggle with doubts, problems, difficult students, broken promises and still teach and guide others. Rinpoche didn't elaborate on his unhappiness but I knew what he was talking about. Some people may even be shocked that a High Lama like Rinpoche could be unhappy. Well, if you ask me, I would say that there's a big difference between our unhappiness and Rinpoche's. Ours is all about ourselves, our problems, our expectations and our failures while Rinpoche's is all about others and helping others. That's not a textbook statement but an observation through the years of hanging out with Rinpoche.
3. Liz Taylor is fiercely loyal to her friends and was very kind.  
Rinpoche obviously loved this part of Liz Taylor and he went on and on about how loyal and kind she was. Loyalty is a virtue that Rinpoche truly cherishes in others. He loved the fact that when she made a friend, she remained a friend throughout her life. It was also something that was repeatedly mentioned by many of her friends throughout the BBC tribute. Throughout her life, she forged many friendships with some of the most popular actors of her time (many of whom were gay). She was deeply disturbed by the death of her dear friend, Rock Hudson (who died of AIDS) and that spurred her to initiate AIDS research at a time when such an act was career suicide. She just didn't care and at that time, she realized her immense popularity could be useful for this. Today, millions of AIDS patients receive treatment that was the result of the years of campaigning and fundraising that she did.
Unfortunately, I don't recall every single detail of what was said but this is far as my memory permits. I was certainly enraptured by his explanation of Liz Taylor. To me, what Rinpoche said told me more about Rinpoche than Liz Taylor. Anyway, I found the BBC Tribute to Liz Taylor for your viewing pleasure.