27 Aug
I was in Melbourne in 2001 and I was doing my final year for my Bachelor of Computing degree. I was just there for like a year but i soaked up some pretty interesting Aussie sights and sounds. I am not sure I did very well with my studies but I sure had the time of my life living on my own especially because my parents were like thousands of kilometers away. Anyway, they say the first taste of freedom is always the sweetest and I have to agree. I didn't take many pictures but you'd be amazed what you can dig up on Google.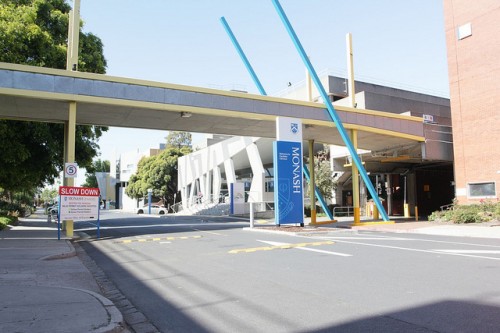 I studied at Monash, Caulfield campus and this was the very gates that I had to pass by almost daily. Caulfield campus is a small little city campus that had like heaps (Aussie expression) of Asians in it. I am just one of thousands of black-haired, shy Asians chattering in various tongues that throng the lecture halls. However, in tuition classes are always made lively with the extroverted Aussie kids. For lunch, I always at the campus cafetaria's fish and chippery or at the Thai restaurant just outside of the campus compound. My favourite were either Pad Thai or Pad See Eu, cooked by an authentic Thai woman. Yummy!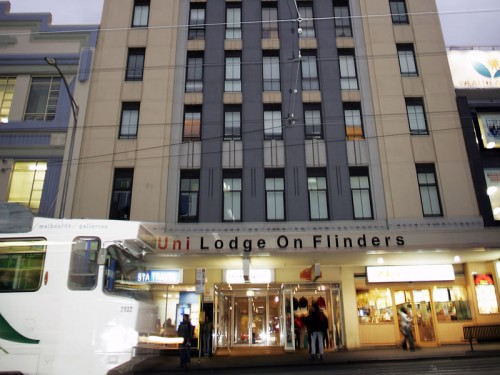 The year before I left for Australia, my mum actually invested in a UniLodge studio apartment on Flinders street right in the heart of downtown Melbourne. However, when I got there, the apartment was taken up. So I had to live out of motel for 1 semester and for the next semester, I moved to UniLodge on Flinders. It was cool except the fact that I didn't have any windows. But, it was alright since everything else was so convenient living in the city. I will show you why in a short while.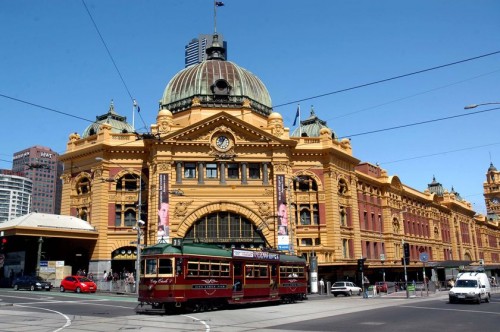 Just across the road is Flinder's street train station that has trains that connect the city to almost every major suburban areas. Here's where I walk to every day fighting the morning chill with a padded jacket and a scarf to head for morning lectures. Hate these morning lectures and tuition classes that I am usually late for. There's also a tram track that allows for a more scenic ride around town that I usually take with friends or family (when my parents visited) on weekends.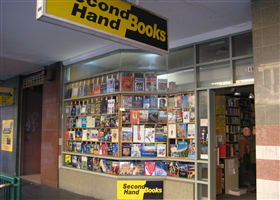 Melbourne has many of such interesting second hand bookstores. Although I much prefer to spend time browsing newer books at Borders but these bookstores are what I normally would go to in order to shop for books. This particular one in this picture was just next to UniLodge and where I normally would hang out or the HMV CD store a few streets away. Glad to see a picture of it online. I am pretty sure this shop has closed down. Too bad.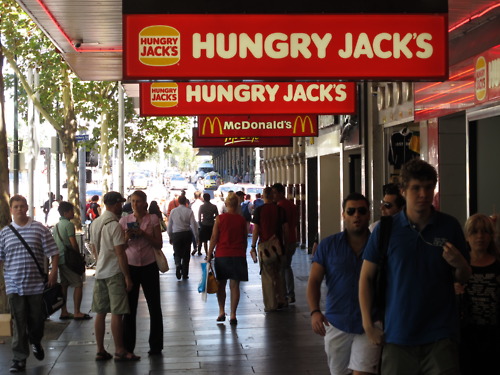 Believe it or not. Hungry Jacks is actually Burger King's and it was named as such because when the franchise entered Australia, it was already trademarked. So, the franchise owner decided to name it Hungry Jack's instead. I thought you guys might be interested in a little bit of Australian fastfood trivia. Hehe! There is a Macca's (Aussie slang for McD's) round the corner from where I stayed that's opened 24 seven. I had spent a lot of my mum's money in that Maccas.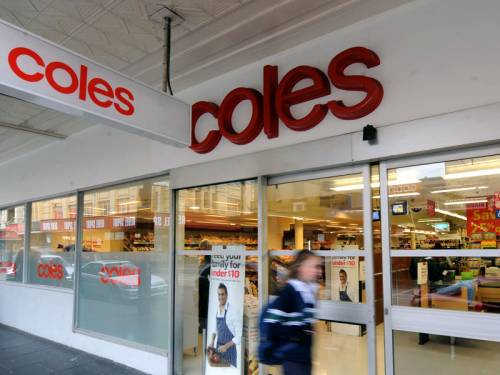 Did I tell you guys that the supermarkets in Australia is also 24 hours? It's a chain called Coles and there's one round the corner from I lived as well. My favourite thing to do is to drop by in the middle of the night and shop for supper. Naturally, my diet includes a lot of  unhealthy biscuits and chocolates, canned soups and microwaveable TV dinners. I didn't like the instant noodles in Australia because they were very bland without MSG. Love Aussie chocs though, which I think is creamier. Of course, I discovered Tim Tams and life is never the same again.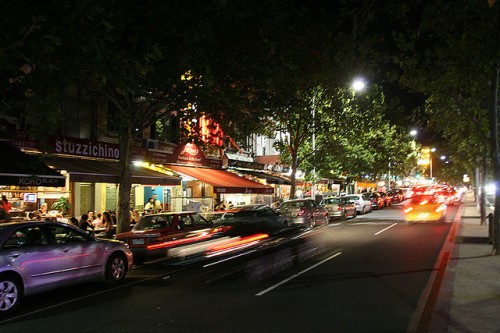 North of the city is this ubiquitous Lygon Street, the home of the Italian community and the profusion of Italian Gelato parlours and restaurants. This is not the place I would often go to as I could not afford it but its definitely a nice place to wine and dine. In the whole year I was in Melbourne, I only dined here like a few times. Love the Gelato parlour though.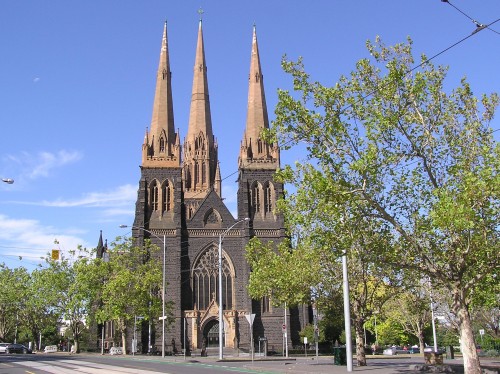 St Patrick's the cathedral that I went to back in those days when I would still go to church. Sorry to say, I loved going for mass on Sundays because of the cherubic voices of the choir that sang the hymns. It was kinda like a Gregorian chant thingy. It was heavenly and delightful more for its artistic merit rather than its devotional quality though. Not many Asian Catholics come to this church though.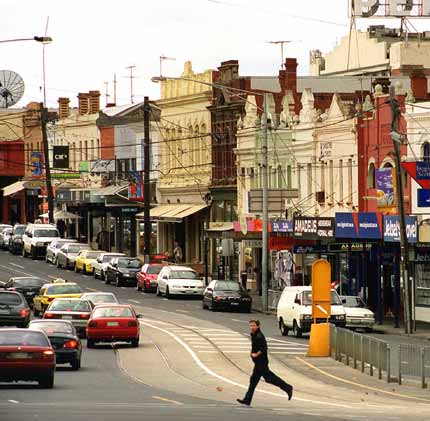 Besides downtown Melbourne, Chapel Street in South Yarra is THE place to shop in Melbourne. I love it because of the quaint old shop fronts. Coffee culture in Melbourne is a strangely independent and protected enterprise. Melbourne has for the longest time resisted coffee chains like Starbucks and Coffee Bean in favour of the independent coffee houses. There's quite a few along Chapel Street and are a delight to discover newer ones. However, when I was there, Coffee Bean just opened its first outlet, to the delight of the Asians. In Australia, I discovered the refreshing Lemon, Lime and Bitters, which is a great thirst quencher.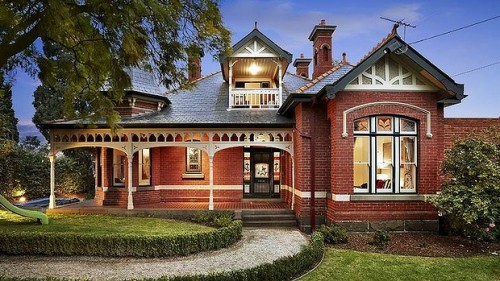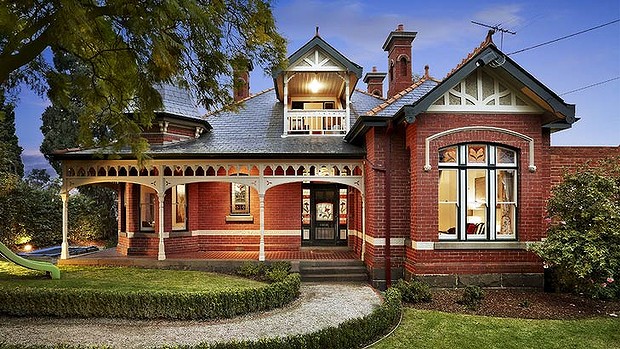 When I was in Melbourne, I was bored and found it to be a strange and a tad too laid back. It was strange for everything to close by 5pm and the city deserted by 7pm especially during winter. Now, I recall many interesting aspects of Melbourne that I do miss and would like to return some day to relive these experience. Here's one of those interesting homes in Melbourne that carefully preserves its Edwardian facade. Most neighbourhoods are filled with such quaint homes and every single one of them are rather unique. This is just the sort of interesting aspects of Melbourne that I remember. Perhaps, a holiday to Melbourne might be in order… Well, one day…