22 Aug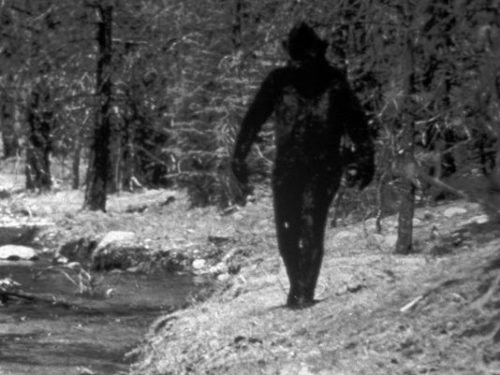 I have known about Bigfoot for the longest time since picking up my very first book on the paranormal when I was just a kid browsing through the library. I have to admit that I was not particularly fascinated with the notion of an elusive giant primate as compared to other topics like UFOs, ghostly hauntings and so forth. Since meeting Rinpoche more than 10 years ago, Bigfoot has been a consistent topic of interest and in the process I had learnt a great deal about these creatures and I must admit that the various accounts and explanations does paint a rather compelling and mysterious image of these creatures.
Bigfoot or Sasquatch refers to the mythological simian, ape, or hominid-like creature that is said to inhabit the forested wilderness of the Pacific Northwest of America, the vast expense of the Euro-asian continent and other specific locations around the world. The other term for these bipedal creatures is Sasquatch and this is an anglicized derivative of the Halkomelem (Native American) word sásq'ets.
Due to a lack of physical evidence, scientists deny the existence of Bigfoot and consider it to be a combination of folklore, misidentification, and hoax. The lack of physical evidence and the large numbers of creatures that would be necessary to maintain a breeding population is another reason why the scientific community does not accept bigfoot as a living animal. However, consistent number of sightings sustain a small community of self-professed investigators. Unfortunately, most reports of sightings are attributed to misidentified animals, particularly of black bears.
The current body of evidence consists of  photographs, plaster casts of Bigfoot footprints along with audio and video footages. Perhaps, the most compelling evidence lies in the 1967 Patterson-Gimlin video footage of what looks like a running Bigfoot. Various experts who examined the film had concluded that the film is authentic and that it could not have been a human being in a bigfoot suit in the video. Experts say that due the proportion, the gait, the height of the creature and the speed in which the creature walked revealed that it is not man or any known ape. The investigation being done is state of the art and is done by various leading experts in their own field. The same sort of investigation has been done on various evidence that reveal a treasure of compelling evidence that support the belief of the existence of bigfoot.
According to Rinpoche, the Tibetans and American natives have long respected and considered the Bigfoot or Migyur (Tibetan) to be an accepted living creature. In fact, Rinpoche's previous lives (as told to us by his lama) were said to have bigfoot attendants bringing supplies and communication with other lamas during long periods of retreat in various caves. This probably might explain Rinpoche's lifelong fascination with bigfoot in this lifetime. Rinpoche did also say that bigfoot is psychic in the similar manner as how some dogs are psychic (they can perceive supernatural beings, are very attune to the feelings of their owners and other behaviour that shows they know beyond what is known to our ordinary perception) as well. This might also explain why they are able to evade mankind for so long despite modern technology.
Last of all, it is interesting to note that the folk legends of  Malaysia and the neighbouring Indonesian isles talk of the 'Orang Pendek'. These are the miniature bigfoot-like creatures (they are 30″ to 60″) that walk erect like human beings but are covered in fur. There are a number of modern day sightings of these Orang Pendeks but no conclusive evidence of their existence as yet. There are more undisputed evidence and sightings of bigfoot than there are of the Orang Pendek but not conclusive enough in the eyes of the scientific community.