18 Mar
Zamkar just turn 13 years and that's 91 in doggy years. For dogs in general, you multiply 7 to get their age in doggie years. Zamkar is one old chap but still very much a baby, according to his dad, Paul Yap. Fortunately, he is very healthy and has no health worries. Paul and his sister decided to throw him a birthday bash complete with kids and a birthday cake.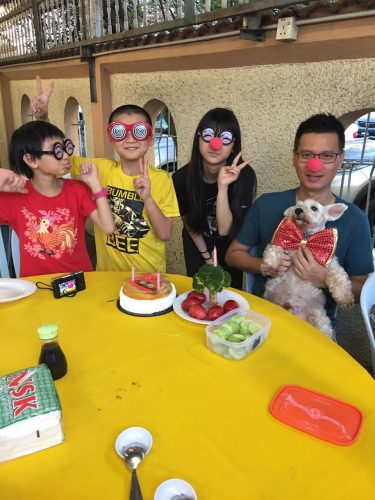 Zamkar is well-loved by Paul's nephews and nieces and they are all at the party to celebrate it with him. Zamkar loves to play with Paul's nephews and nieces especially when he goes to their home in Kajang. Zamkar lives a 'jet-setting lifestyle' of travelling between his home in Bentong, another one in KL and Kajang.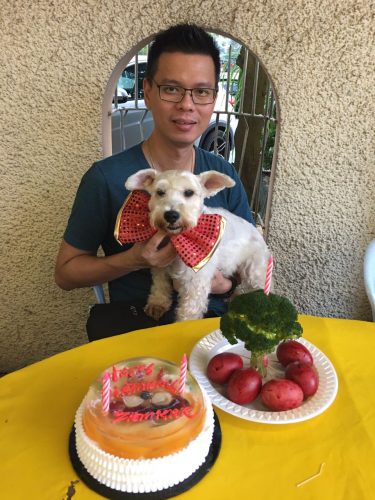 Unfortunately, the cake is off-limits to Zamkar and it's only meant for people while the broccoli sprout and the red-dyed eggs are for zamkar. After having lots of human food, its hard to go back to just plain doggie biscuits and so his diet these days consists of lots of broccoli and eggs as a supplement.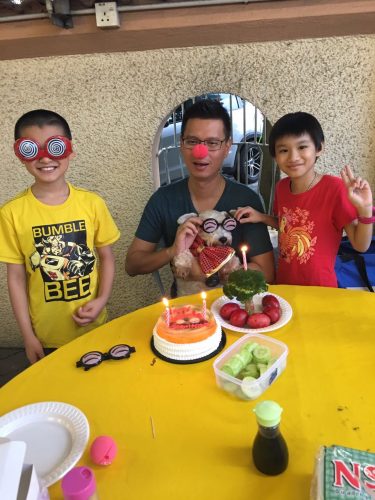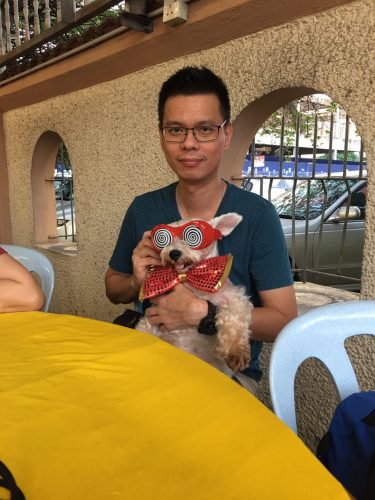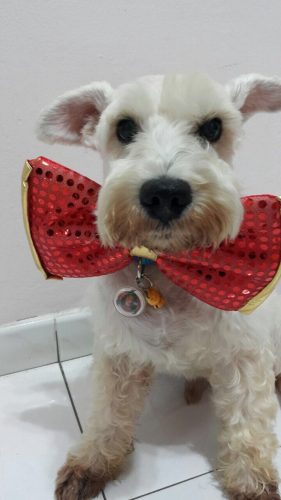 Happy birthday Zamkar & may you live long and have lots of blessings!