28 Jun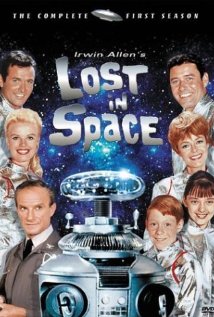 While I was working in the Ladrang assisting Tsem Rinpoche as an attendant, one of things we used to do was to watch hours of TV.  Mind you, it was not the ordinary crappy TV shows on air nowadays but classic TV series from his childhood. He ordered those from Amazon and they came in through the mail in boxsets. Some of which  I have never heard of before.
There were a  few classics but Lost is Space was certainly one that stood out for me because I didn't really like it initially. It was a sci-fi show but it was in black and white and it was basically about a space family that got trapped on a planet. It didn't seem like it was going to be interesting but I was wrong. It grew on me, especially the wily and witty Dr Zachary Smith . The show was addictive and full of comic moments. We had a lot of fun watching it. Never knew I would be into an old sci-fi series.
I googled  Lost In Space and found some interesting trivia and videos on this series:-
Dr. John Robinson: (Guy Williams) The expedition commander, a pilot, and the father of the Robinson children. He is an astrophysicist who also specializes in applied planetary geology.
Dr. Maureen Robinson: (June Lockhart) John's biochemist wife. Her role in the series is often to prepare meals, tend the garden and help with light construction, while adding a voice of compassion. Her status as a doctor is mentioned only in the first episode.
Major Don West: (Mark Goddard) The military pilot of the Jupiter 2, he is Dr. Smith's intemperate and intolerant adversary. His mutual romantic interest with Judy was not developed beyond the first few episodes. In the un-aired pilot, "Doctor Donald West" was a graduate student astrophysicist and expert in interplanetary geology, rather than a military man.
Judy Robinson: (Marta Kristen) The oldest child, about 19 years old at the outset of the series. She planned a career in musical theater but went with her family instead.
Penny Robinson: (Angela Cartwright) An 11-year-old in the first season, she loves animals and classical music. She acquires a chimpanzee-like alien pet that made one sound, "Bloop". While it is sometimes remembered by that name, Penny had named the creature Debbie. Most of Penny's adventures have a fairy-tale quality, underscoring her innocence.
Will Robinson: (Billy Mumy) A 9-year-old child prodigy in electronics. Often, he is a friend to Smith when no one else is. Will is also the member of the family closest to the Robot.
Dr. Zachary Smith: (Jonathan Harris) A Doctor of interstellar environmental psychology,[2] expert in Cybernetics and an enemy agent, roles that are rarely mentioned after the initial episodes. In the pilot episode, he is shown in uniform with colonel's eagles but is almost invariably addressed by his academic, as opposed to military, rank. His attempt to sabotage the mission strands him aboard the Jupiter 2 and results in its becoming lost. By the end of the first season the character becomes permanently established as a foolish, self-serving, impulsive, scheming coward but not at the degree displayed in the latter two seasons. His maudlin ways and clever dialogue add a unique dimension. His best lines are in response to the "straight man" Robot.
Despite Harris being credited as a "Special Guest Star" for every episode, Smith is the pivotal character of the series. Harris was the last actor cast, with the others having been in the pilot episode. He was informed that he would "have to be in last position" in the credits. Harris voiced discomfort at this, and suggested appearing in the last position as "Special Guest Star". After having "screamed and howled", Allen agreed. The show's writers expected that Smith would be a temporary villain that would only appear in early episodes. Harris hoped to stay on the show but found his character very boring; encouraged by Allen, the actor "began rewriting his lines and redefining his character" by playing Smith in an attention-getting, flamboyant style. Mumy recalls how, after he had learned his own lines, Harris would ask to rehearse with him using his own dialogue. "He truly, truly singlehandledly created the character of Dr. Zachary Smith that we know," said Mumy. "This man we love-to-hate, a coward who would cower behind the little boy, 'Oh, the pain! Save me, William!' That's all him!"
The Robot: The Robot is a Class M-3 Model B9, General Utility Non-Theorizing Environmental Control Robot, which had no given name. Although a machine endowed with superhuman strength and futuristic weaponry, he often displayed human characteristics such as laughter, sadness, and mockery as well as singing and playing the guitar. The Robot was performed by Bob May in a prop costume built by Bob Stewart. The voice was dubbed by Dick Tufeld, who was also the series' narrator. The Robot was designed by Robert Kinoshita, whose other cybernetic claim to fame is as the designer of Forbidden Planet's Robby the Robot. Robby appears in LIS #20 "War of the Robots", and the first episode of season three; "Condemned of Space".
Lost In Space Trailer:-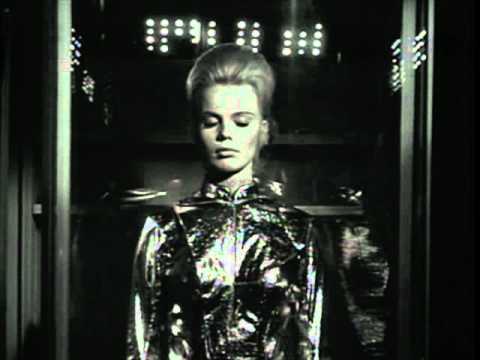 Interview with Jonathan Harris (the actor of Dr Zachary Smith):-