16 Jul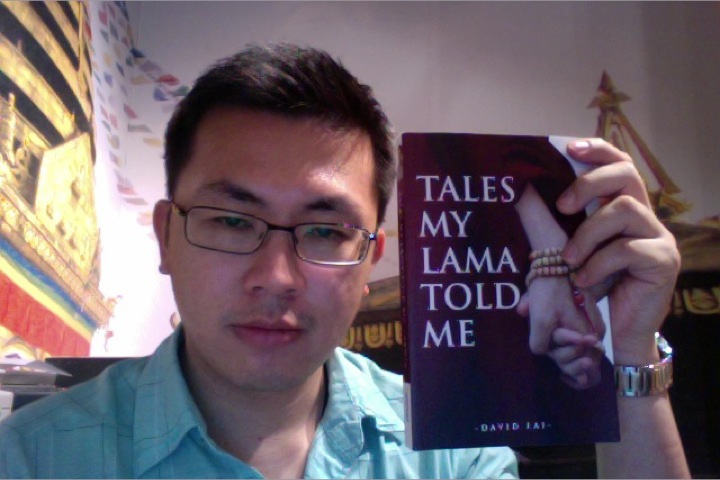 Well, its about time I blog about my new book, Tales My Lama Told Me. I enjoyed working on it although it took way too long to come out with this book. Can you believe that I started working on this book way before I even began writing There's No Way But Up? The idea for this book came to me when I was transcribing Rinpoche's teachings and I noticed how much I enjoyed all the little stories that Rinpoche told during the course of his teachings. Some stories were long and some were short. Some were traditional tales while others were recollections of his own experiences. In whatever length they were, I tried my level best to capture the mystique and magic of these stories….
Check out the exciting chapter headings… My favourite is of course the chapters 13 onwards as these are the stories directly from Rinpoche's own experience.
Chapter 1 The Snobbish Saint
Chapter 2 The Celibate Monk
Chapter 3 The Dauntless One
Chapter 4 Spiritual Revolution
Chapter 5 Loden Sherab's Gift
Chapter 6 The Miraculous Yogi
Chapter 7 A Man from Chatreng
Chapter 8 Practice of Patience
Chapter 9 Je Tsongkhapa
Chapter 10 Palden Zangpo's Beads
Chapter 11 Miraculous Statues
Chapter 12 Shambala
Chapter 13 Childhood Buddhas
Chapter 14 These Hard Times
Chapter 15 A Glam Rock Dharma Story
Chapter 16 Endless Dharma Talks
Chapter 17 At the Feet of My Lama
Chapter 18 Runaway
Chapter 19 A Story of High Lamas
Chapter 20 Loud Mouth Lama
Chapter 21 Put to the Test
EPILOGUE
So, the book is available here :- http://www.vajrasecrets.com/tales-my-lama-told-me
I will also be giving a book reading on 29th July at Kechara House.